pii_email_21c137e6a0408e619c6c error communication and stay connect to the world around us are the best for everyone. And nothing can better partner than Microsoft Outlook when managing and balancing professional and personal lives. And it helps organize and schedule emails, keep track of to-do meetings, personal and professional appointments, and much more.
Also, with so many days of accessing the accounts, one may eventually face some errors. Amongst the errors, the [pii_email_21c137e6a0408e619c6c] error is the most common. And one must know all the information about it so that it is smooth to handle.
Also Read: pii_email_2f6967783e544ee26da1 Outlook Error Solution
What is the [pii_email_21c137e6a0408e619c6c]error?
The pii_email_066f1e5f1e4576b47760 error is an Outlook error code that occurs when the user has entered an invalid or incorrect email address. The error message appears as "Invalid email address: pii_email_21c137e6a0408e619c6c".
This error usually occurs when the user accidentally enters the wrong email address while sending your account setup with Microsoft Outlook. This can also happen if the account is not set up correctly or multiple versions are added to the same profile.
Sometimes this error can occur due to system conflicts or installation issues in Outlook.
If you encounter this problem, the most likely answer is to check the email address you entered and enter it again. You may also need to repair or reinstall Microsoft Outlook if the email setup fails.
Sometimes errors can be caused by an outdated version of Outlook or a conflict with other software installed on your computer.
If so, updating Microsoft Outlook should help resolve the issue. Also, clearing your browser's cache and cookies can sometimes fix this problem.
Following these steps, you should be able to troubleshoot and resolve pii_email_21c137e6a0408e619c6c errors in time!
If none of these answers work for you, you may need to contact a method support representative for assistance. Thank you for using our services! We are confident that this article helped solve your problem.
How to fix the [pii_email_21c137e6a0408e619c6c] error?
If you receive an error code "pii_email_066f1e5f1e4576b47760", your Microsoft Outlook is not working correctly.
There could be several details that explain why this happens. Here's how to fix the pii_email_21c137e6a0408e619c6c error:
Check for System Corruption – System corruption is the most common reason for this error. It will help if you scan your CPU for viruses and malware to make sure there are no Outlook issues.
Uninstall and reinstall Microsoft Outlook: If the problem persists after performing a scan, you may need to uninstall and reinstall Microsoft Outlook. This should help resolve any issues with the program.
Update your Windows operating system: Microsoft periodically releases updates to help resolve various problems with its programs. Try updating your Windows operating system to see if that helps fix the problem.
Use another email program: If none of the above methods work, you can use another email program like Gmail or Yahoo Mail to access your emails instead of Microsoft Outlook.
Also Read: Watch and Download Titanic (1997) Hollywood Hindi Dubbed Movie
Third method to fix error [pii_email_21c137e6a0408e619c6c]: Choosing an auto repair tool
Its tool helps with automatic correction and repair of the problem that occurs in Microsoft Outlook.
And go for checking the details about the software by successful to the control panel and the tool's function setup.
Also, turn on the Office 365 application and choose the Microsoft application for the repair.
Also, change the button at the start of the application and select the type of fix requires.
And click on the fix and follow the instructions on the screen of the window. Try successfully for the net version of the fixing tool.
And try to restart Microsoft Outlook. If the application fixes not work, go to contact the technicians.
Fourth method to fix error pii_email_21c137e6a0408e619c6c: Removing third party email application
Sometimes, taking extra than one email application can hinder the working of Microsoft Outlook.
And it is due to the conflict between two email applications and creates issues whenever an individual uses it.
Also, one must remove the untrusted source or the third-party application from the computer to better work.
Once removed, check by reopens Microsoft Outlook to see if the error resolves.
Different details can contribute to a similar error in other user's working gadgets. If not, customer care is always at service! The best is to use practical and small methods to check for errors at the user end. Outlook error [pii_email_e2bfd865341b76f055e2]
Fixing pii_email_21c137e6a0408e619c6c Error
A maximum of the Microsoft Outlook errors come up due to difficulties and malfunctions in the installation process. And one must first go for easy and possible ways of solving issues that an individual can do. It takes more manageable steps and can complete by any person.
If the problem is persistent and fixes were not solved, contacting Microsoft's main office and calling the technician best. The help to look into, identify, and ease the problem and render smooth working software to the user!
Also Read: How To Solve [pii_pn_fc3e5631af4dc5c4c9ac] Error?
Related Search to [pii_email_21c137e6a0408e619c6c] error
[pii_email_0f5d13fdd444218ce923]
[pii_email_21c137e6a0408e619c6c]
[pii_email_2eb2ea5842f2ed65f77c]
[pii_email_438b8df723445f10b881]
[pii_email_585b6f5749e53a0dc465]
[pii_email_5b7450b3c52ee3dc0fbe]
[pii_email_682a628b28d1256b8c7c]
[pii_email_6bc6a924b8f444ff4f8b]
[pii_email_6bd2238a127f689f5ee8]
[pii_email_6ff7418f799074696370]
[pii_email_aba60da269ef4f852768]
[pii_email_7f50b3874b546a6ddaaf]
[pii_email_83d91e9a286c4fb188a6]
[pii_email_89d6fa37d946a6dae75f]
[pii_email_8d4598c46b27c2829ba0]
[pii_email_a080349f0bcab19e039e]
[pii_email_bd49696e1d43ab5b60ba]
[pii_email_c5b4711fb519dab7145a]
[pii_email_c68bb3a0b8e97426cdd8]
[pii_email_cec533c68387c6e324ca]
[pii_email_e7f71c0780ae9baa16c2]
[pii_email_ccc72642c6c6e3fe8a61],
[pii_email_8a04977c69230edb9e5e],
[pii_email_951913e90540eed3d7f2],
[pii_email_e81149aedf5163435430],
[pii_email_bc0a4c46ed25ca97d421],
[pii_email_bc0a4c46ed25ca97d421],.
[pii_email_ffa4dae37cdfac16e8d7],
[pii_email_f33f24d9f2e16b70be76],
[pii_email_169fd43b817e470ae301],
[pii_email_f9bfddf3103f659807df],
[pii_email_4f756e6f0b8aa8e6c202],
[pii_email_e7c410e5e6fee72ca67d],
[pii_email_e8bd8b5c3e6ba7551a13],
[pii_email_b50f2487ad88cad5488f],
[pii_email_10cb866b0b8f268f4a27],
"[pii_email_f9bfddf3103f659807df],"
[pii_email_206d8398c02a8b733263],
[pii_email_3a4de1ed75a7e06d7e60],
[pii_email_6d58080b4b0962443f2d],
[pii_email_b50f2487ad88cad5488f],
[pii_email_8fe0f671b361c8ac5776],
[pii_email_e8bd8b5c3e6ba7551a13],
[pii_email_2c6d2da7924176e83f00],.
[pii_email_a1cc7b70d50b46098459],
[pii_email_8570bec3a66cb5d17cd3],
[pii_email_8f11625d0a000b277df2],
[pii_email_aedc4a3be3428a5007f5],
[pii_email_af270c373dcdfba790c0],
[pii_email_6d58080b4b0962443f2d],
[pii_email_21cd523c1657a8f83522],
[pii_email_b50f2487ad88cad5488f],>
[pii_email_22e85382f7dc146ba521],
[pii_email_3e40d0a6420a0f8b5bfb],
[pii_email_fa726aae9810c9f726a1],
[pii_email_ccc72642c6c6e3fe8a61],
[pii_email_ccc72642c6c6e3fe8a61],
[pii_email_ccc72642c6c6e3fe8a61],
[pii_email_ccc72642c6c6e3fe8a61],
[pii_email_ccc72642c6c6e3fe8a61],
pii_email_ccc72642c6c6e3fe8a61
[pii_email_e31e39ee685f3bae9c23],
[pii_email_61961f23fa6a16c0cf3e],
[pii_email_1e99215a2a7130f33f11],
[pii_email_e67fbfa9ad241b09cefd],
[pii_email_d8b5ae9e746baa12514d],
[pii_email_c55248e9a26287f761c1],
[pii_email_656502b8d01327bdd1d8],
[pii_email_be6a02b85c2ea8b5dde0],
[pii_email_656502b8d01327bdd1d8],
[pii_email_921c2c8abf6264fa57fd],
[pii_email_67c5f5da8c8c05079c1c],
[pii_email_f9bfddf3103f659807df],
[pii_email_1097f20dcb907316f9fc],
[pii_email_2ae625b37954204db4c1],
[pii_email_e8bd8b5c3e6ba7551a13],
[pii_email_656502b8d01327bdd1d8],
[pii_email_22e85382f7dc146ba521],
[pii_email_3a4de1ed75a7e06d7e60],
[pii_email_4ea9494f86dbf020e0d8],
[pii_email_656502b8d01327bdd1d8],
[pii_email_5023baf971192e62aaac],
[pii_email_656502b8d01327bdd1d8],
[pii_email_2912dde8a44ca3e9185c],
"[pii_email_f9bfddf3103f659807df],"
[pii_email_ee99de5adf4f85e97c9e],
[pii_email_4e483cd756b5612aa020],
[pii_email_1e99215a2a7130f33f11],
[pii_email_fc52c843021e7f39d423],
[pii_email_61961f23fa6a16c0cf3e],
[pii_email_294c997bfed8e0a437cc],
[pii_email_6082363d1f210667f5fa],
[pii_email_0b374009ebea3c8a68ca],
[pii_email_01072a5bf2e32835a0c3],
[pii_email_f471d3ee8613f77bd6e2],
[pii_email_b9293670572baa1f4721],
[pii_email_f4cea690933c501337c1],
[pii_email_f471d3ee8613f77bd6e2],
[pii_email_f471d3ee8613f77bd6e2],
[pii_email_387fb3a7cd2b118358b8],
[pii_email_986f4eac5e8bf844dc05],
[pii_email_8570bec3a66cb5d17cd3],
[pii_email_8fe0f671b361c8ac5776],
[pii_email_f2b2de632a0367c81cd1],
[pii_email_c752da6d57c276815ca2],.
[pii_email_c752da6d57c276815ca2],
[pii_email_ddea34e9bcc0386cbdf8],
[pii_email_22e85382f7dc146ba521],
[pii_email_c597d14b1eca08517963],
[pii_email_fac20b28ca7fd86484f1],
[pii_email_bc0a4c46ed25ca97d421],.
[pii_email_c75373ce5b34bf577425],
[pii_email_f471d3ee8613f77bd6e2],
[pii_email_a9670055c93d0a2b4bd0],
[pii_email_2912dde8a44ca3e9185c],
[pii_email_0b374009ebea3c8a68ca],
[pii_email_4e483cd756b5612aa020],
[pii_email_c55248e9a26287f761c1],
[pii_email_9040e886dc61f70dad0c],
[pii_email_5023baf971192e62aaac],
[pii_email_67c5f5da8c8c05079c1c],
[pii_email_53d8fb431ca7df16bb36],
[pii_email_e67fbfa9ad241b09cefd],
[pii_email_d8b5ae9e746baa12514d],
[pii_email_62431a703831ac10ec88],
[pii_email_7e2ce5529ba139f2e3f3],
[pii_email_1e99215a2a7130f33f11],
[pii_email_656502b8d01327bdd1d8],
[pii_email_921c2c8abf6264fa57fd],
[pii_email_656502b8d01327bdd1d8],
[pii_email_6082363d1f210667f5fa],
[pii_email_5553f4e1b087aa7bb88b],
[pii_email_3a4de1ed75a7e06d7e60],
[pii_email_ffa4dae37cdfac16e8d7],
[pii_email_6d58080b4b0962443f2d],
[pii_email_10cb866b0b8f268f4a27],
[pii_email_338034f14d68ea443925],
[pii_email_e7c410e5e6fee72ca67d],
[pii_email_d27ce59dbbab3d399dd3],
[pii_email_206d8398c02a8b733263],
[pii_email_338034f14d68ea443925],
[pii_email_21cd523c1657a8f83522],
[pii_email_ed48e0db261ba6ca800d],
[pii_email_387fb3a7cd2b118358b8],
[pii_email_fa857eec05e5a3cd13e3],
[pii_email_986f4eac5e8bf844dc05],
[pii_email_b50f2487ad88cad5488f],
[pii_email_8a04977c69230edb9e5e],
[pii_email_f2b2de632a0367c81cd1],
[pii_email_1d6e2d7bc212760b7714],
[pii_email_e7f71c0780ae9baa16c2],
[pii_email_2f385998c5e3f9e2d52d],
[pii_email_c752da6d57c276815ca2],.
[pii_email_6d58080b4b0962443f2d],
[pii_email_5b7450b3c52ee3dc0fbe],
[pii_email_b9293670572baa1f4721],
[pii_email_ede4508531a11ede4b07],
[pii_email_3ab3cc43cc1e13a096b4],,
[pii_email_338034f14d68ea443925],
[pii_email_ccc72642c6c6e3fe8a61],
[pii_email_3e40d0a6420a0f8b5bfb],
[pii_email_f33f24d9f2e16b70be76],
[pii_email_b00f854b68699ed1a3da],
[pii_email_a8cab6e2369f28fa0301],
[pii_email_ac7bb0728863fba01c4f],
[pii_email_2790b3b8602012e917c9],
[pii_email_1ea62df2564daf6c39d5],
[pii_email_b2223c98d08eee1ba1b1],
[pii_email_c597d14b1eca08517963],
[pii_email_731e4fa49af5682d1af7],
[pii_email_7ea16c38bdbc2b3c4cca],
[pii_email_1d6e2d7bc212760b7714],
[pii_email_e6685ca0de00abf1e4d5],
[pii_email_ede4508531a11ede4b07],
[pii_email_8d77d735c270479e134a],
[pii_email_9adeb2eb81f173c673a5],
[pii_email_10cb866b0b8f268f4a27],
[pii_email_f2b2de632a0367c81cd1],
[pii_email_5d19fb717f1a7f40b03c],
[pii_email_57bde08c1ab8c5c265e8],
[pii_email_51379926175b1edb8738],
[pii_email_4fd014f39efe1745d8d1],
[pii_email_9f55451c2842463277c4],
[pii_email_140aef3f188184ed374d],
[pii_email_e43ebd016a192406b125],
[pii_email_3c71fd7e05f3e6d820db],
[pii_email_6907e04bc91aa2fb1d8d],
[pii_email_1db51141573eca3c3352],
[pii_email_55e94efa88af65b7658e],
[pii_email_631475f41965502850a9],
[pii_email_d44fdc206d0fd35f3f64],
[pii_email_e27a0a620c6d0454d994],
[pii_email_f4c2c602de1958dd0ca3],
[pii_email_dc7e929425c20fc4d8c2],
[pii_email_7e19be4aaa02404e4109],
[pii_email_4b585e62e693490667da],
[pii_email_ae5be122f1b8a614b942],
[pii_email_9b402ad1304f57c98cfd],
[pii_email_71bfef990cd79deb2e4e],
[pii_email_5b2bf020001f0bc2e4f3],
[pii_email_1e0f4e2dc0caa3e167df],
[pii_email_198387e2e81b070a9af4],
[pii_email_43ead0f0e82d290a6c10],
[pii_email_30219666bd07ee2736d5],
[pii_email_31808adde1a874059bc7],
[pii_email_9bffaf2f88a8db1c7483],
[pii_email_1cc4b310ca9ab82d5278],
[pii_email_8cb86595e0ee17d87be7],
[pii_email_9cf6e18ba027db75fc29],
[pii_email_61cf1ae650e7b03873b1],
[pii_email_16b49e33f69e113abded],
[pii_email_2d6a65927085ae06ac90],
[pii_email_7270bc38562f571dc2fd],
[pii_email_b629d9144d00cc4e19a0],
[pii_email_fcbaa18ef5c9ae21e824],
[pii_email_cd4b80dbd951adb0d4dd],
[pii_email_4dd09cddea0cd66b5592],
[pii_email_3ca22155a0589f8ed0af],
[pii_email_24874a9d62e1090a7efc],
[pii_email_899584955d2a40781ff8],
[pii_email_a55a6be1aa59391d6b51],
[pii_email_a9156473cd40b0128c46],
[pii_email_6895d8b728f6deb48f16],
[pii_email_c6b5750fff6b675a362a],
[pii_email_bf7d6a01c76b0f198f4f],
[pii_email_ab26e7938642658ac6c9],
[pii_email_f6922b23c06d9fa69ae4],
[pii_email_ea94a14321cd54d3c76c],
[pii_email_387fb3a7cd2b118358b8],
[pii_email_84e9c709276f599ab1e7],
[pii_email_1c909c9fb19404f0df79],
[pii_email_35cc5ef4bf3d1e1a46d9],
[pii_email_5f5833f984b808f73669],
[pii_email_842a4ff8442fb78931e9],
[pii_email_14d20a5e2990d1eee80d],
[pii_email_033654fddf1674fd69a0],
[pii_email_3a1ac4e1a768334409a4],
[pii_email_fa737f35b9b7584ef915],
[pii_email_283eb09cdb74e00fd754],
[pii_email_c03b0d1427ff84e5fc59],
[pii_email_7ef4e23a53f4e9722dda],
[pii_email_5c639285e6e40e40e7cc],
[pii_email_3ff52906d1ef28801038],
[pii_email_3a861401b4a1eb27f4f1],
[pii_email_639b9125d78c8749d6c7],
[pii_email_019b690b20082ef76df5],
[pii_email_d976beb2a1179f533ae9],
[pii_email_60be306722b1a461b9ba],
[pii_email_d53f6e04d25bdad759a9],
[pii_email_4f6a3bc1061f26b88cf0],
[pii_email_71ce00372a33e5afa2c6],
[pii_email_c75373ce5b34bf577425],
[pii_email_3f098ec0a88b3d3d3f94],
[pii_email_f886ca817c3ecfa6ece0],
[pii_email_82005fdea443f62026fd],
[pii_email_4316edb7cd2460bf5015],
[pii_email_47a469dd82e411f697df],
[pii_email_5badcccdf50846dd56ce],
[pii_email_bbf332767a0659253bdc],
[pii_email_f25df309bdbef680a0e1],
[pii_email_a5aa79d7c9d0a3b08629],
e [pii_email_0a72d502843805b3bc5a],
[pii_email_6fc72bf13a443be37ab3],
e [pii_email_06c8309b994327a502f2],
[pii_email_9ffe7718b81dd7066dea],
[pii_email_ff52f6e3c01e03da84d8],
[pii_email_0dfd0e449820dfaf38db],
[pii_email_c67ad251f94afd244586],
[pii_email_92db8e33e515d756c12b],
[pii_email_6727984bb1da62e67177],
[pii_email_5d24ea94de9a41397f2e],
[pii_email_417ef230ba32dcf00f80],
[pii_email_96ee207bfcb4c8427249],
[pii_email_db926b578284777b7dbe],
[pii_email_575f461eb3c3503338b5],
[pii_email_aa4a764769a401fd49a4],
[pii_email_975fc19ed99147a411a9],
[pii_email_3c1a8e92b4250500a2d8],
[pii_email_fdc8692ac8858dd47483],
[pii_email_a427253221614b6547d5],
[pii_email_773f1a0e3b1af5016e26],
[pii_email_d630966944a256bfc95a],
[pii_email_8314f29025376ace38d8],
[pii_email_097f93d968cefe61d29e],
[pii_email_c0046e955c38627b7b5b],
[pii_email_7d1e7687a65c293f82fc],
[pii_email_623b1640f5f21026ae5d],
[pii_email_5e6aa07b528057d9277f],
[pii_email_5a3a888a1cbb75c122fe],
[pii_email_211ebb462d2a577b4d36],
[pii_email_246de12c47710c114463],
[pii_email_d2aea3ab87cca644ee0f],
[pii_email_0814b2edac53e5c5cddd],
[pii_email_e383a4b7bd4ce7396466],
[pii_email_098f0b1b44435922948b],
[pii_email_4e72ef389205dfc3098d],
[pii_email_caabf228378618e48556],
[pii_email_ca1a6786d32da826ccac],
[pii_email_29539076c948bffe773c],
[pii_email_33bcc5fa9284de56eb3d],
[pii_email_713ba92f9d2a5756c242],
[pii_email_a8eb0a05b91e6902c9ca],
[pii_email_daa3f160b6cfe2011863],
[pii_email_6c57bf85b0d66b7dbb50],
[pii_email_48423a12a016acf36698],
[pii_email_69b12753a8fe6352b815],
[pii_email_0802ca04a21b49f96f27],
[pii_email_955ae72e542c57653480],
[pii_email_8bcbec08ea93f0552748],
[pii_email_1525e5ccfcf2f2f19454],
[pii_email_d2e14c6b10c781e8b6c4],
[pii_email_56c53342f8bec10432a5],
[pii_email_259368d8df554e2c2092],
[pii_email_dbcd02c1083904a7e96a],
[pii_email_a39add055032f55de7a2],
[pii_email_44530685a2207fadbdb8],
[pii_email_3ab0f039ca917327827c],
[pii_email_0ea58ac774d9f4004fcc],
[pii_email_993aa8477043459aeac2],
[pii_email_cab74514e6c456d1f46b],
[pii_email_d8260e55824af5b7193b],
[pii_email_481553cf7f0e7fefaf9a],
[pii_email_0642b6407de1d9fad1d4],
[pii_email_034697f5daed47c4dd64],
[pii_email_9fde58e1e1239a6bb110],
[pii_email_f973440c414c9a1c1f97],
[pii_email_bf208dd122af5d5371bf],
[pii_email_80b350501a17240deb84],
[pii_email_ce132da233711222b2eb],
[pii_email_228c94951a116866b440],
[pii_email_fc1bc974e4903ebc27ab],
[pii_email_eb38b1afc283a4a01074],
[pii_email_53379e41c4f27609b824],
[pii_email_fa418b7f941854c11195],
[pii_email_22d5fce28b07f4871793],
[pii_email_0e3b1c416b0e89cb9ac6],
[pii_email_0cd81888a5fe7246075b],
[pii_email_fde911ca3c9a57230eed],
[pii_email_bc0587309ca8e72fde61],
[pii_email_1bfb03e0aa0638cf214d],
[pii_email_6d50b37545997ff7262c],
[pii_email_78a39e465bb560fa7f29],
[pii_email_30972194668a760cbf54],
[pii_email_bbbf907c5c0fad8b2444],
[pii_email_562a8752ffd2c9b631dd],
[pii_email_cf0a609c106086fdd63f],
[pii_email_6e710c6a69972f4411d1],
[pii_email_99118741909349ddeebe],
[pii_email_0a72d502843805b3bc5a],
[pii_email_f875e532bbe17e22260f],
[pii_email_5ea337ed017ed0f82193],
[pii_email_ee3e81ea14697528ba2f],
[pii_email_faaf54fa60d3e181e9b3],
[pii_email_0d163db6b510e5be497e],
[pii_email_e3bf6f21b02fdf2ee91e],
[pii_email_28f1f6417a5bf650b5ec],
[pii_email_ce470bcff5d842796ce8],
[pii_email_a37aeab4f52a36cfec65],
[pii_email_bc0906f15818797f9ace],
[pii_email_52f92a95cc2eccdf16d1],
[pii_email_ffca7110eeeb9325550b],
[pii_email_4e90fe51057d2b07feef],
[pii_email_7dd54c6bd0ef298d661b],
[pii_email_5c2678803099136ce71d],
[pii_email_e1302684a6ddafe3a0b0],
[pii_email_ed005645bb2cdc9890b4],
[pii_email_99c9ccca13760bd4f3e4],
[pii_email_6e44ed5a826c423f3214],
[pii_email_6f135a6ef99707c2c0eb],
[pii_email_4d9df02ad15109be5377],
[pii_email_a1e29729b0e231571ee5],
[pii_email_b55b31eb4a9283ecccca],
[pii_email_a6c33e836c8e4c0dc6aa],
[pii_email_e63d09a69f2dc2ca5e98],
[pii_email_9112bd389dede22ad87d],
[pii_email_a1f411eb57e141468de6],
[pii_email_6fac0f93a0fb907d7c3d],
[pii_email_7193baf4bda4b34e0614],
[pii_email_9cef0e8c1b4007e60d4a],
[pii_email_4ec8354191a82f79d266],
[pii_email_e645489e6f548ad1a263],
[pii_email_7a10e25262e9951483df],
[pii_email_0f10850118e26af27cb2],
[pii_email_cba977e6a11a53e50392],
[pii_email_9ec20a1f843adb33b562],
[pii_email_dfe907e4982308153863],
[pii_email_1f24e1fcea419d33351d],
[pii_email_7fbeb65ee25415b3973f],
[pii_email_0773d1d5381014c2953f],
[pii_email_787e814632ac2eccb9e4],
[pii_email_400650057625103c3f43],
[pii_email_a9b345b626e7d22e0e26],
[pii_email_8d57bfb6a8eb006b2d0a],
[pii_email_e8b4bc7a6082dead921d],
[pii_email_6a4397420f4118055387],
[pii_email_ef934691bac99e4882ca],
[pii_email_3f73dcf2d3f12d7d549c],
[pii_email_fe681f2f06a46fe33977],
[pii_email_338034f14d68ea443925],
[pii_email_6134804f631a7ec55e52],
[pii_email_8a0a591c65426c03c9a9],
[pii_email_a42277285fa7a777ff7e],
[pii_email_22024d49b04232bf6da0],
[pii_email_341810f15fff8d3949bb],
[pii_email_c528fb43d88ed3ffcd5b],
[pii_email_97bc50eaf8a59db36393],
[pii_email_82ee6fd797a894fe966e],
[pii_email_ce80e881463d5a72e0a9],
[pii_email_c6277ceb69fa9c3380fa],
[pii_email_3cf9a06f0235de7f8c3a],
[pii_email_3b83a7ff51e050446373],
[pii_email_03c3d2d0dcd996f9a9fc],
[pii_email_9005d2bde57a358104c9],
[pii_email_5ab6d89d88b5b042f212],
[pii_email_cf5c17a4198e6de6ebb1],
[pii_email_e31d52aa0d183b744ddb],
[pii_email_bd0172904d9b9894585c],
[pii_email_997d43e3372ad2842c6a],
[pii_email_b2510b3cf0f884dc4580],
[pii_email_f23c4a18e05e819cc5db],
[pii_email_cf6258d47ee910f6b765],
[pii_email_ed59beefb39bb125fe51],
[pii_email_f657520cbde8fe43cb61],
[pii_email_8caadf8381ea840ca6b8],
[pii_email_50b2503bcda9234414dd],
[pii_email_9e8be33b4030f7a84b83],
[pii_email_6666d16632bb78892692],
[pii_email_acff4674a893282ba558],
[pii_email_422204822624d1eba04d],
[pii_email_871e8f24a38a4d40fc74],
[pii_email_b0c7e843603d4d1f2e4b],
[pii_email_dc9d8f1b2795a9da69e0],
[pii_email_274fd86c2624ac2c3e62],
[pii_email_61688e7a2d4d582097d6],
[pii_email_d1647188b0c15044e387],
[pii_email_dfd220aaaa6c96d05c97],
[pii_email_419126e8b0834aa4770b],
[pii_email_d764ce366426256223a7],
[pii_email_82d1acdfa1f0b8dbf078],
[pii_email_6933b343c8686314eaf8],
[pii_email_f5cecd5e6762ab734cad],
[pii_email_0bc47727f0f0bfa12870],
[pii_email_b03adc81993e55dcb5b5],
[pii_email_9e54cd39c2bafd8f14a2],
[pii_email_a170429660bb54fc1ee7],
[pii_email_696aab39d87212143f2c],
[pii_email_ccb2c3a65e10c3e376dd],
[pii_email_99ecab1fdedf2f363573],
[pii_email_7ad43b498b29036bc427],
[pii_email_7087293f2dfb1eb98234],
[pii_email_3d762af0c9ffaba2a4c1],
[pii_email_7e2a4c52a3924dc0a89c],
[pii_email_10fa061044d68c0a85b2],
[pii_email_50c49b5b32b85da6fd74],
[pii_email_609d0d3d960d4b1fb4db],
[pii_email_7e93cb0eb9ff7a4b183d],
[pii_email_addd0b7d7fad319de971],
[pii_email_f622e47f7cb143d25c8c],
[pii_email_4434acbce191b20b94af],
[pii_email_a8c9f71b2a2627a86e11],
[pii_email_e9d48ac2533bded18981],
[pii_email_9ebe26d230a39b373a49],
[pii_email_e48e99b7ed4c8c4849c5],
[pii_email_d5a29d07d8597e10c157],
[pii_email_ba32f57746671a10fdfc],
[pii_email_a7e03a9747809d77db07],
[pii_email_a24a96ca0e8e052c1d4d],
[pii_email_f8420267ce3e71fb53d2],
[pii_email_b9acc2bdaaf37f698539],
[pii_email_dd756b6cc883d40d06e9],
[pii_email_e70df506d228af25efcc],
[pii_email_b0bd2772254ae7e855ca],
[pii_email_fc9669d08da64edb911d],
[pii_email_477fee85d84c0bd3e747],
[pii_email_3c8fc767ed2e1e44c367],
[pii_email_aff84c3d97da075e3544],
[pii_email_a80305fd1ef6fe320af0],
[pii_email_f82d226d25f765a40afc],
[pii_email_e67aef3130fb973439d0],
[pii_email_b0ee235e06876e226a8a],
[pii_email_e573e2838fc7dbb46653],
[pii_email_d9b4ece962ebe5e11422],
[pii_email_ade8d9e03a0b01af7881],
[pii_email_d21fb04ee6e23b6395ba],
[pii_email_3f2005ffbd262e39374e],
[pii_email_037d07812f905a3927ae],
[pii_email_41f70a3293a6a20310cd],
[pii_email_3c14a0cf9d9def99a06b],
[pii_email_b7bc1eecb6796bf5f671],
[pii_email_6ff10200373a05ccb6c6],
[pii_email_021dd70ca845e94ca2b5],
[pii_email_69f958541a2e28d18107],
[pii_email_e4ba7732a588e946ad08],
[pii_email_5bc41c91693605b47b87],
[pii_email_d8d71769aed8b2f4d458],
[pii_email_9040e886dc61f70dad0c],
[pii_email_f14f7d6058b749a26438],
[pii_email_576edbca596501401a24],
[pii_email_85f0fb1cb59d553c7f76],
[pii_email_961c8ad684b6a31d7ae1],
[pii_email_cfd39ad171d9ad90f637],
[pii_email_c6f878ca0910b3f0e2ed],
[pii_email_637a561cf1c8a2302abb],
[pii_email_9ebe26d230a39b373a49],.
[pii_email_5fbbd85d57fc8453109c],
[pii_email_d8bff56d23e3c564998f],
[pii_email_6c014d2537e20f516dde],
[pii_email_30514abcecc4a7cd44c0],
[pii_email_adfdac1a99201f426db6],
[pii_email_cc99947836afe22a8326],
[pii_email_7ed2f1eafc67f8555662],
[pii_email_a5589ab6dc4b85eb14f0],
[pii_email_7a13b1e8e6ef66b046cb],
[pii_email_643d9c2064f02355b586],
[pii_email_c5361afe8ad6318c2a01],
[pii_email_49e7b4cc724ce65282a2],
[pii_email_4a2c4b8ac335a278861b],
[pii_email_4b1e36a30e1abbabc9b8],
[pii_email_5758c3c1939fc0770d02],
[pii_email_041c37ca943953f30dcd],
[pii_email_90b3bf7d6566c721a45b],
[pii_email_626b6e58017b5d482e2d],
[pii_email_cf395a0c036c44b1dde9],
[pii_email_758caea86e1623a1312e],
[pii_email_c50705c343a755a2e870],
[pii_email_4a93b822a466195e7520],
[pii_email_bff3f74a62da8cd773d0],
[pii_email_c53b52baef1d8ce25801],
[pii_email_012203ae1a96354fa66a],
[pii_email_11b38290b6f70954e22c],
[pii_email_040e70e5f015d8350dd4],
[pii_email_a8d49f69bc903ea3a3ef],
[pii_email_4c9844171584f809e873],
[pii_email_d2060b6afa1085a5d31b],
[pii_email_74a1f171d711a4759575],
[pii_email_96ebbfb6f511a97c4844],
[pii_email_17152b5c60a2ee4c1ec1],
[pii_email_f75aee936e7da8eb66c9],
[pii_email_1663356b10d6c192c417],
[pii_email_3104a6cc9158590916bb],
[pii_email_f48f088d7fd65464441c],
[pii_email_5f1d9cda389539c2b9c2],
[pii_email_4bed9381c4492542536b],
[pii_email_26153bd5d40798c1ff73],
[pii_email_9cc9e6741d3635c5c445],
[pii_email_58b914aead23d4141216],
[pii_email_af04cb68a012e80b1624],
[pii_email_605f9400d3b1e4c4f9a7],
[pii_email_b6e8b2d0cbec3c9bfd5e],
[pii_email_84eb7572bd91baae7e9f],
[pii_email_6fae7bbb5537dfded6b8],
[pii_email_31f16ef4e31d60060f21],
[pii_email_2aabccf59e2f4b40cc5f],
[pii_email_21bc279c56454863b199],
[pii_email_d7103e3a9f5901732227],
[pii_email_e75c0989631d3c66f4d8],
[pii_email_9c560e9ee8c59e7b1301],
[pii_email_75551be3aa765c0b6139],
[pii_email_0799c24e86081bdf83f6],
[pii_email_140771873505d8a49be1],
[pii_email_6a04492b3dc7d2ea01fc],
[pii_email_00f2e2be8446cca7ae2a],
[pii_email_1b425d55f3d92ec54abe],
[pii_email_1e2047008e73d5900da8],
[pii_email_de0f626d4e7482c0b98d],
[pii_email_5b08e2ddd624c3db2bb3],
[pii_email_6ab9323b6fa6af9a2f06],
[pii_email_a98eba96cbada892b819],
[pii_email_dd19c9b155a41c23aaa5],
[pii_email_69af56ebea45cc793f10],
[pii_email_5e62c8a0c0c73c6109dc],
[pii_email_5f989e2fb5d007bf52e0],
[pii_email_3d7a961fcee0de35d04b],
[pii_email_dbeba44a624977e8c107],
[pii_email_caabf228378618e48556],.
[pii_email_288aeb6785f5c4ed1b44],
[pii_email_2202997766f8b6d1ee5b],
[pii_email_6d957ace8c517f74a4ab],
[pii_email_203322a317a02dc01682],
[pii_email_93e142acaed7eed97542],
[pii_email_5698afedddf766c4a55e],
[pii_email_330519b9115d1475b28c],
[pii_email_7d8e892569756daa6a0f],
google <[pii_email_57bde08c1ab8c5c265e8],>
[pii_email_deb5b518aee05163c848],
[pii_email_cd18f05216b1649c86bd],
[pii_email_b79178612aebd3bcd710],
[pii_email_4b65eec0f23a25680aa8],
[pii_email_c7e566643a4b32b713b5],
[pii_email_78f2977b84f9368e7054],
[pii_email_4058879b575777b2b84e],
[pii_email_d8d8945004abe7e5cf86],
[pii_email_7846a071459b99a751cf],
[pii_email_ec06abab504c466b689d],
[pii_email_3420753319e3d32125aa],
[pii_email_162cadf1e6b6f279c545],
[pii_email_f2a28c6c2708cf50dd1c],
[pii_email_cd934d67fed5459ef035],
[pii_email_56394c4efd979bca36d5],
[pii_email_31e3dd6da9b0f80a3ee7],
[pii_email_8f996f4a8831e3933dda],
[pii_email_58de94eb4737fd1165e4],
[pii_email_7225d986f38973123226],
[pii_email_0a1cfd21e50a43978579],
[pii_email_b7e2809012b54215e2fb],
[pii_email_68ce6a12ef5f65e21ad2],
[pii_email_35266764e40b063c5896],
[pii_email_d6db096f47c4772ea311],
[pii_email_1be881db314b57d07d30],
[pii_email_b1465177156e96e1d2a4],
[pii_email_8dc9ca3a02cc1c947844],
[pii_email_fe74f4f577344479b060],
[pii_email_36659b218d2685bb6670],
[pii_email_34e4e58a0c72a747eb10],
[pii_email_eac7fe88395eedc37b93],
[pii_email_ac7b9a572b024ba29d6d],
[pii_email_6444de6a106152ebd878],
[pii_email_fa430f6b1b78da1c685b],
[pii_email_fe3d1326a2349bebe1b7],
[pii_email_1c071a0c0a37691db859],
[pii_email_f9c87aa4ec264c009d4a],
[pii_email_c89cf4c2982319cf55d0],
[pii_email_9972f1c61752415c9131],
[pii_email_d54e8c2f6910783f3cf4],
[pii_email_174d9303e80200940957],
[pii_email_3bf419b77eec066e05c7],
[pii_email_0b886632e727db83962b],
[pii_email_e11c3be688f0f51b214c],
[pii_email_70a3268ab85334812ea4],
[pii_email_bbb9339f19592120372e],
[pii_email_d9f403638e6684c9fff2],
[pii_email_c44709f39be23a2d3753],
[pii_email_fa1ca9da007a20ba70c6],
[pii_email_50ee9531487d065fe54b],
[pii_email_641ee381135d3f7539ad],
[pii_email_0f3a69d26c4c0bb5ec19],
[pii_email_4127b6d16b65afa67a0e],
[pii_email_eb0eea5b1cc63065e8c2],
[pii_email_9afe6d46c9ebf55c725b],
[pii_email_0bf604bc2a8428216467],
[pii_email_677b76e604d57b234348],
[pii_email_12b57a93e8b8a95651bb],
[pii_email_22c36ba9eb1ffb0c8ae6],
[pii_email_5f47ac5c70ba3df0884e],
[pii_email_a7f30d8e3d0956774563],
[pii_email_77b65d11a6a15ecc0823],
[pii_email_4214b1583bd31a252a16],
[pii_email_014183a6a619a8074ee4],
[pii_email_3f791af8654f72ebb342],
[pii_email_3248a4a45e65710c0912],
[pii_email_fb396249404016a017b3],
[pii_email_03a88f2b287e391a5723],
[pii_email_7e91e56c786415b3d8a5],
[pii_email_1fb71c35a7fd8be168d8],
[pii_email_67d11317a613ee8501cf],
[pii_email_fcce7598915098a9765a],
[pii_email_91147ddafafc8cf3a508],
[pii_email_240f82e32c07c5be402a],
[pii_email_58a024db355a603c9b9a],
[pii_email_c96696545e8b70862167],
[pii_email_65d62c27394a63ce47a9],
[pii_email_056ba88da450b1057ecc],
[pii_email_e91c1f858db7a1c32202],
[pii_email_0c7de9242c3b040c791e],
[pii_email_8eddfcbcb85de1888b9f],
[pii_email_3b9185008116974b7e9b],
[pii_email_d91da7d86175841eb286],
[pii_email_6af9d021df04306c3822],
[pii_email_7066674e8ad14ff0c6be],
[pii_email_bb6a415fe2f1e3d0f4d4],
[pii_email_8175564aa168081332d5],
[pii_email_c31346fff2b6307b017b],
[pii_email_633a65a8fb4e8fd74984],
[pii_email_e55ab31a721839e36f6d],
[pii_email_58145ecb359e75266648],
[pii_email_7c4e9413559823c8e4f3],
[pii_email_b24a969a380fc2f054a2],
[pii_email_7a5d1e60e861e93868cb],
[pii_email_18b8f9728d4ba0b61bab],
[pii_email_931c4c8befcf26fdbaf6],
[pii_email_1f490e8070616ab05d89],
[pii_email_4a7facb0d13ad507612c],
[pii_email_306434d83065ae34ce00],
[pii_email_13696bd4e0ff2d34e029],
[pii_email_231ebdcd765661457642],
[pii_email_f92c1720cc23e6743784],
[pii_email_9579fced155ce7f77e69],
[pii_email_41dbf59bce57d2d9a872],
[pii_email_991ba4714cfaf0115a75],
[pii_email_f24fed061cd1320e8d77],
[pii_email_3d0f14c86b6df8393c1c],
[pii_email_f10e7bb77e5d03ed50aa],
[pii_email_a0125d6e8ea8a51c1cfe],
[pii_email_a6c0bca8c04339339152],
[pii_email_8cf22a8ef5a4ca7a4108],
[pii_email_7813599430b395ff4587],
[pii_email_a086d7ebd494afcb7543],
[pii_email_8dd641680fa34b952504],
[pii_email_8d111e61c7df685660c1],
[pii_email_d5a72074e5b044138aa5],
[pii_email_ae67faa3a44358ed8712],
[pii_email_e8096afe6dd1e7184aa8],
[pii_email_473037d7d3a9dd619275],
[pii_email_bb5b06dd8e35297d52db],
[pii_email_36c00b2bdb5d18965537],
[pii_email_3e40d0a6420a0f8b5bfb],
[pii_email_62cfc42c172a59446aa1],
[pii_email_b6884531fd5d77de3fe4],
[pii_email_f965d73c3904539b9886],
[pii_email_caa7c1ffdf0482f02d8c],
[pii_email_c25a9ee324de50019230],
[pii_email_949fb89292db970c9c90],
[pii_email_ccc295ddc994fa78d3ac],
[pii_email_5a7975da53353e96e474],
[pii_email_8b72716f17eff8d49da7],
[pii_email_961e222f13463dbd69bb],
[pii_email_fec27bdf9e971fdedc71],
[pii_email_afbf344f7ec7cb62a516],
[pii_email_41414f3c922bdc9a33a1],
[pii_email_8e92bee402d369b7381d],
[pii_email_7294279bc4c1b2a5393c],
[pii_email_2d956cec896d57f3343e],
[pii_email_c0ff144dbf1cf384306e],
[pii_email_a7f395beac4360da43d0],
[pii_email_0b5c90f475a54b9fb90e],
[pii_email_cebf5a762a645e889aa6],
[pii_email_44bf5472ff7b01ed6491],
[pii_email_217ba02679b011a70039],
[pii_email_552101b6a30f8af000ba],
[pii_email_753ccf63fd1dccc3e231],
[pii_email_7976b30837955397969c],
[pii_email_39666cbeee230470e473],
[pii_email_d6192a1264f3e1f24311],
[pii_email_53b1f09bcede582a44da],
[pii_email_d59212cfd70105c50b43],
[pii_email_217ec88b0775489bf051],
[pii_email_a5e4b6b50157b4be78c5],
[pii_email_fd25aae6b076887d0396],
fit [pii_email_31a0afb4b55fc6f84eec],
[pii_email_6c8beb6e4d8331a5435e],
[pii_email_18b5c8d5adf0e5837d2c],
[pii_email_0019a7326cd1f93ad423],
[pii_email_3ffa94bba8180d898fe1],
[pii_email_d220e20851f5995851ee],
[pii_email_d0fa08aec49ca6c2f98a],
[pii_email_9e0f3970bb6ca534042f],
[pii_email_ab1a78229a484386820a],
[pii_email_891d5cde3ff0b68c8d13],
[pii_email_bf39bf849e9220fbf7c0],
[pii_email_0a1d6ad02ea0e37e2088],
[pii_email_ef93916bf4bee789111d],
[pii_email_640082fe501004f6bdbb],
[pii_email_de0dbbf14f2b51101900],
[pii_email_72c5fc3ffe9c577aeb5f],
[pii_email_cb6d0a94b5a98e904f28],
[pii_email_2b193a5e1f9541dc5b7f],
[pii_email_a7ca3e83c127ef2b920f],
[pii_email_1cae67774eb162d26086],
[pii_email_8f91628e856e0273b03e],
[pii_email_b447d5ae717155e90804],
[pii_email_1a488cd31366df0bfa2e],
[pii_email_ade4b299df75825b31e0],
[pii_email_720e8c8d3ae931c80e28],
[pii_email_58a6a619fc3ea359fade],
[pii_email_975695a8c007f05f9f07],
[pii_email_62e3ee8343c643c557f8],
[pii_email_a048b7c475a56fecdb95],
[pii_email_ce1d8f9fcd8c20382af4],
[pii_email_ee0f389145d5e8beb4eb],
[pii_email_59e715c0ee078e5bac4c],
[pii_email_938d464e238642487e4d],
[pii_email_bc404c9e8d1eb5eeabd3],
[pii_email_9e4f45f2e051b0f47aa2],
[pii_email_cb4caa530e7a29259dd2],
[pii_email_b8afced332675ba8af65],
[pii_email_de6cc1b113c1e55484cc],
[pii_email_aaeac7efe48ceed822e0],
[pii_email_d570a2379407c9894040],
[pii_email_afd6d0a0df6736be7acb],
[pii_email_88ad7912759ed17db8a6],
[pii_email_67c516f9ec369f283df2],
[pii_email_2f07c5d80f3990017972],
[pii_email_6e63830f2cd0e7f88df4],
[pii_email_4963ef873adfeebdcd41],
[pii_email_dd11bcfc90f3f251327b],
[pii_email_7cc4c1036b3de58e1c72],
[pii_email_b41d2fafc887703df501],
[pii_email_3193bfb8164038e487c7],
[pii_email_3c08ea4b198e8e270a5d],
[pii_email_9841b8aa693795825f72],
[pii_email_f089fa2f036fa22334c1],
[pii_email_34df5af6313836482a51],
[pii_email_ed476ae494ebbf9bf1a3],
"[pii_email_c597d14b1eca08517963],"
[pii_email_f91b0cbf42975886fe68],
[pii_email_a6c4152f47f4445152d9],
[pii_email_caa3ca844a9997fdf6aa],
[pii_email_b909909f2b2c34f33679],
[pii_email_d00c2eb01b503dd4ba68],
[pii_email_93d10c42d9d7121416e0],
[pii_email_23f2f758463e6f5582d5],
[pii_email_53a1b6aa20d3c35d2f51],
[pii_email_ffc120fe7c87ab7bc36e],
[pii_email_1d08ee19261102e0eed4],
[pii_email_3be9b418f0348b9a6919],
[pii_email_a134fe53b5bc1e80ce84],
[pii_email_8aaf7155f17a3cfdbbf8],
[pii_email_226f498131aed37f0fa1],
[pii_email_d2d91c6b0dddcbfe4a3e],
[pii_email_3ca22155a0589f8ed0af],
[pii_email_75d88bb97a2333e78657],
[pii_email_0fb4dee3e1467da1d221],
[pii_email_170f48204c9bdf9eafd2],
[pii_email_5137a6e25d70ebb3fdc7],
[pii_email_720c661b5a7f1c684c88],
[pii_email_848fdc4026f00a57f526],
[pii_email_c3a52cc7f27e6fd47c5a],
[pii_email_1521d277bf14ad4701cb],
[pii_email_5dec5716f44ecce72099],
[pii_email_84abded229291cba0f72],
[pii_email_8c3f2e595eeca8aa86fa],
[pii_email_bd26d9e4aae815b6c21b],
[pii_email_b2b32e842882b6893b17],
[pii_email_dfe3cf3209d9aaaf6d66],
[pii_email_1a1f9ab68878b08fbdc9],
[pii_email_fa6bdfa4f97a55393c16],
[pii_email_9dd4490e71a6b34bcb3d],
[pii_email_83834499099f8b027dfa],
[pii_email_1ec5c00ef5b6bf349a31],
[pii_email_3ba9cadd1f4ebce9ffe4],
[pii_email_8db37b1bed189e81cdb4],
[pii_email_384e23483b34ca2f3a45],
[pii_email_4ce6667037bb0adb6029],
[pii_email_f1a39ed09b16e6ee14d0],
[pii_email_9c2d184f90495d4f944b],
[pii_email_9d153dd3b66b4e3400fa],
[pii_email_f3ed6b5165069b3b8fb1],
[pii_email_cc711cf06c3052193418],
[pii_email_c1138be951642717ad85],
[pii_email_269f3156744acbb035cf],
[pii_email_8492eec6a72a67c43ecb],
[pii_email_f8674367e9562a2ad185],
[pii_email_ba2c5bf457d4197eb970],
[pii_email_a124f278cc925a273b62],
[pii_email_c83ae5a2a49c518c7431],
[pii_email_22d380d9acfcd048679a],
[pii_email_c622bcd13d2fc3b102c8],
[pii_email_6e1e7db9caeb95d0e37f],
[pii_email_5cd5cbefa2ddc4926733],
[pii_email_aef0cef84110dd18eaf0],
[pii_email_bb62a7051fefb0dbe384],
[pii_email_131546848961bc72085b],
[pii_email_02cad2f2b575e1f09295],
[pii_email_c7340c7df73e12e8da1e],
[pii_email_5d278d6571ff1a89ed2c],
[pii_email_fddfac140bb7b0b78848],
[pii_email_42838473784e11178f9e],
[pii_email_46ebadb9dc75c849179e],
[pii_email_cbda06c9e2302705a557],
[pii_email_e6685ca0de00abf1e4d5],
[pii_email_5960c5ef4e85bb5275b7],
[pii_email_90510c606314b28e43b4],
[pii_email_db2bfb9872a5b93a1cc3],
[pii_email_50ec67a770d09d2a986d],
[pii_email_6d3d2b9199619ab5afc8],
[pii_email_c26657a99b7891518a7e],
[pii_email_792857d490f0803d577b],
[pii_email_41d078f16612300ce64a],
[pii_email_3c854b3ab1305155d1ed],
[pii_email_cda7983ef0e74357e55d],
[pii_email_79938c8938c375ab834d],
[pii_email_d9e2c17b321004a89b06],
[pii_email_b07bea135a403df014af],
[pii_email_8f3ecff430fac1daa337],
[pii_email_9aaadc334d9bea746652],
[pii_email_4a751036f750a41d221e],
[pii_email_d061bd53a31f3c107546],
[pii_email_ca24a477418bb231a599],
[pii_email_6bfdd94974dbde4db070],
[pii_email_b78c3c86a7f628eb8b66],
[pii_email_ba50a120e6d661401923],
[pii_email_19b7a3d007f27659470a],
[pii_email_2363592f96adb4253c42],
[pii_email_ff98801118c9567a311c],
[pii_email_941a959768d39de8858a],
[pii_email_43fea7b487966cad6454],
[pii_email_64d109de5ab104f30825],
[pii_email_55a243f368d742cb916c],
[pii_email_c11377d5762c60f3279f],
[pii_email_3f9d866242231be56c44],
[pii_email_3d1fe8e42972ef83a66b],
[pii_email_954d7d1b1e29e04a5289],
[pii_email_87d64445856ce00895c0],
[pii_email_455e05f14da751bf2a3a],
[pii_email_998d3e5a5ba5f7aa7b69],
[pii_email_9cb42347ae8ae30654f6],
[pii_email_940df3b58ddb19707409],
[pii_email_2259d76eb6d18f729d27],
[pii_email_f3e266d258501472ceb4],
[pii_email_bb4cad370bfe1d1822b9],
[pii_email_61e1e78e3db1aac4d7cb],
[pii_email_2fa9fbe71c3661222964],
[pii_email_d6485d3ac3527dd8c6c3],
[pii_email_add65677be879a715722],
[pii_email_458be10d353e5714deaf],
[pii_email_4c554001089db1e46e69],
[pii_email_c1217258fcda86d43a27],
[pii_email_21d2106ae77e2bff0242],
[pii_email_c221a2f5f4a7a2a2d39d],
[pii_email_6d6392b3fac0b66f7950],
[pii_email_c3dd9db0fe7f5cd2bcf3],
[pii_email_8da52476ae84c683a915],
[pii_email_262bba146c4808831fbc],
[pii_email_38705c70de02d2b0ff76],
[pii_email_60b6e053a4ba030b6849],
[pii_email_3c1e7b5aec4d33af3ea6],
[pii_email_098422b92632aeeb144d],
[pii_email_0bb60c88decad803c174],
[pii_email_095e368daca971e93bb6],
[pii_email_5e598a5c10a65b68b3d9],
[pii_email_364f8fd99e452632dd56],
[pii_email_f1791cfb48c02eed994a],
[pii_email_645636ddf9901a035fbf],
[pii_email_9d6563cc003ffe60e581],
[pii_email_5af968164ec66b938ba8],
[pii_email_1114037be21bb8ab185b],
[pii_email_c965e448049b5884a5af],
[pii_email_95c06b130495f158d625],
[pii_email_319802a46cb4476069eb],
[pii_email_f251525e08ec4f76cd67],
[pii_email_a7fdd58d9a004cd4701e],
[pii_email_b59991638417821025c2],
[pii_email_2de8ba11e89bfb19b506],
[pii_email_64b184b2b52b23e56d1f],
[pii_email_167ec1d322f65d802545],
[pii_email_38f44da664f2654cf7f8],
[pii_email_175f0b8f84ee7cb1cb95],
[pii_email_0caedf64b628feddcf82],
[pii_email_f468ee62c6a1379cf216],
[pii_email_0b24afbe05c1523f5213],
[pii_email_679f305538e46b4ea874],
[pii_email_9a5bdb203fdd29d227a0],
[pii_email_5255bbf0916ec52f5d4f],
[pii_email_147bee624389c1e9450a],
[pii_email_70565956dc8bd4bfd7ef],
[pii_email_ec2b0a4b5cde501b200c],
[pii_email_b41994a4d1defea4471e],
[pii_email_ffc5dea4c140a571ce81],
[pii_email_c9e2c54b16bd51cfc93d],
[pii_email_838b79c82eab628f032b],
pii 3 14
[pii_email_482addadd5d13d1e69f2],
[pii_email_e235decf693f74c7f028],
[pii_email_3c315be578075b70578d],
[pii_email_1e62422c6af57422bcd0],
[pii_email_1e49784a555d2d51b1db],
[pii_email_c6b9c8f0a1c610c42704],
[pii_email_878df702d443c8faae0c],
[pii_email_910e7f9f7e806cc18210],
[pii_email_641f09ff73307b1cca36],
[pii_email_56e60fa7250e689c103b],
[pii_email_4221e5be79fa80a9e368],
[pii_email_1247d02ed7acac414982],
[pii_email_0e44118cba3c5efae86d],
[pii_email_9f5b12a7f4fff8f4034f],
[pii_email_4d06a04d40f2240181b2],
[pii_email_680ab337750019e68f6f],
[pii_email_a187f13e9501bcdb4b87],
[pii_email_4cace83cb9d81b1d36b7],
[pii_email_1eb90dfbb2bdc6456ffb],
[pii_email_317d4ce39bb99927cecd],
[pii_email_9437dd0afead3da3d610],
[pii_email_5d19fb717f1a7f40b03c],
[pii_email_2194aee49f6a5cc76214],
[pii_email_c48819928c80d890e24a],
[pii_email_d00ab75f3eef00342337],
[pii_email_c3af51c7085a15359219],
[pii_email_9525aaff76af8f5a2dd9],
[pii_email_5b1b58c8e201039712c8],
[pii_email_ea900507fd981910182f],
[pii_email_7c2208b908310feeb63c],
[pii_email_109f0623931244e2aac8],
[pii_email_ea7cadd6476bbd6838f7],
[pii_email_5235ab92a4047868442c],
[pii_email_d8e55e3d8046dece2078],
[pii_email_ce305f400c58a917e89e],
[pii_email_45bce73ba66c3281ec85],
[pii_email_3032cd736c1a563e159c],
[pii_email_0b5048d6eda1a5b53621],
[pii_email_79ec283637837ccdb678],
[pii_email_bfab79049af0ccd72784],
[pii_email_1481420aa23057d584b0],
[pii_email_8fcf96710849bc893a6f],
[pii_email_0624542b96d663e4f517],
[pii_email_57dca859830936ec28b2],
[pii_email_4e59dda2c59179c753ca],
[pii_email_39e92b9b7c02cb61fecf],
[pii_email_b2569c473e720785c0be],
[pii_email_994361e06af9f63a2fac],
[pii_email_73bdde7ee52d7f211a2f],
[pii_email_87de690e4218998ae463],
[pii_email_2021edc6bf88520fdc5e],
[pii_email_565938c3d6f718c2e73e],
[pii_email_29f9e6749628f4575cfc],
[pii_email_e2109f7c237a98d54780],
[pii_email_47852b556657d34d7775],
[pii_email_9ececab97adea6f9d6b6],
[pii_email_151bec11d189ff79a688],
[pii_email_90cfa1941f0233349181],
[pii_email_695e85c2ef9cb0ec61c1],
[pii_email_5c0fec78ad125235b47d],
[pii_email_422e2d57595f37c85165],
[pii_email_f3e8cce695a55bf3a09a],
[pii_email_2c4f7172a59e82b5e1e8],
[pii_email_9848f1804272c9b4eaf4],
[pii_email_ea2746472c3ae6e91e0a],
[pii_email_fb7849679e739def7ce5],
[pii_email_dcfca1cf3b34eb484a6a],
[pii_email_d5c38c38586d95ec360f],
[pii_email_00be0ff5ea29d452de05],
[pii_email_e552f6b4fe3f06ea86f8],
[pii_email_4309201ee24f912be9dd],
[pii_email_5f21f23cccefa8512d7f],
[pii_email_57150e7004cc03f322a7],
[pii_email_e57999683f90094c8697],
[pii_email_13ba00188da9917c99e7],
[pii_email_44177203b4856d8d3d7c],
[pii_email_ecf41d1f1c30b2fb22c4],
[pii_email_70741965972a1d7124b7],
[pii_email_644e9b4a635394dd2884],
[pii_email_a52e96bf0fa4c508e1f3],
[pii_email_ebd377090e1fdca57c53],
[pii_email_59df4f5d111d7c6a099a],
[pii_email_c5b324c6b7f9f2143412],
[pii_email_443ea8b7578649598220],
[pii_email_5003ae2788d18615061f],
[pii_email_ab4f10fadaaff1490c76],
[pii_email_c1d816f3ca6d9b90418c],
[pii_email_23668594dcc12ecfbdbb],
[pii_email_d626d262a43cc8088b93],
[pii_email_39d4dd517c8e2efdf074],
[pii_email_aa5bcbd81763245a3117],
[pii_email_466e043e05f9423952d2],
[pii_email_1d4a572b070070c5151d],
[pii_email_53ea91d0e680f6fac1a3],
[pii_email_2ac0e0a15a46c295e7c9],
[pii_email_aed9dba19fe1c03f7c52],
[pii_email_8cc8bf3d8fabde184656],
[pii_email_2c5c847d4e800e1a449a],
[pii_email_2582f2b13cbaae2910b8],
[pii_email_0562bd7380083091ab61],
[pii_email_5c8c737baa6ee8307649],
[pii_email_361fe9bc996c9c296d02],
[pii_email_8d110d9425f316ce4f30],
[pii_email_59fb384883490a8d93bc],
[pii_email_a81ef1deef0d656abaa1],
[pii_email_5f3d482e57b1c3ad001f],
[pii_email_041f07bb7cb91016ead9],
[pii_email_d14e3d41ea883597944a],
[pii_email_2e28eb94c4fd36f57d52],
[pii_email_2f3258d70d1f33660760],
[pii_email_11fc0e89b84a1dd627d0],
[pii_email_5fa7db59482fef72991e],
[pii_email_62a8a8e51f929f4ca416],
[pii_email_14baabe0e6023b064204],
[pii_email_4b8d17bc77d93c616d2f],
[pii_email_ac77f833209a2c81b718],
[pii_email_fd924927b38fa9312953],
[pii_email_ff707f0811369c18b910],
[pii_email_d62b1626bc801ad9bab9],
[pii_email_69641c7f2ccc4dc8764b],
[pii_email_bc3fd89c2550f7d3a108],
[pii_email_b1115c601a0e9d1e767a],
[pii_email_6a8682011e514e470ac5],
[pii_email_f931905eef2bf65f73a1],
[pii_email_db42f2bfb155dfbe5a14],
[pii_email_e41b2617ac662c903a8a],
[pii_email_45462bf698a376dbf633],
[pii_email_3ef9a1f03a864fb261a0],
[pii_email_c751115fea806a7818ba],
[pii_email_d1ce2b106324ade69f8c],
[pii_email_0eb3d47bd875d85995e0],
[pii_email_74503299e1128c622855],
[pii_email_45e64fe511f243a0cf54],
[pii_email_52a292646335929f9c71],
[pii_email_8e2e4b1395560018a755],
[pii_email_9adeb2eb81f173c673a5],
[pii_email_8ba7af63ea27f020a0cf],
[pii_email_aa0a3369cb43448c18ec],
[pii_email_8009575e36d2401df168],
[pii_email_a5e6d5396b5a104efdde],
[pii_email_168b79cc9d9aa1e2b554],
[pii_email_1bd69cbceb9f4ede6d58],
[pii_email_fca81dc8ddc41e860ea1],
[pii_email_a9091bad9babcd418ed4],
[pii_email_22742402e9888db146a8],
[pii_email_31a62d16578ba68e214b],
[pii_email_a96da5aeda762b56aa1c],
[pii_email_f8a7b305ab2c62f3165e],
[pii_email_5ea0f64a3308327e4c3a],
[pii_email_61a416d67f1370d7ce5b],
[pii_email_83431bfa3f00c8165b7f],
[pii_email_3eb26a55effddf4e88c9],
[pii_email_cc5ff064e503323af605],
[pii_email_997aa4eb35fec9b091e5],
[pii_email_cb1ea453946c9a1ec596],
[pii_email_02608a04176760fb5fbc],
[pii_email_58a35b836ecb1c9b38f0],
[pii_email_0814b2edac53e5c5cddd],
[pii_email_f8da22f5792eb4c9649a],
[pii_email_7fa3e91308ced6b7087c],
[pii_email_9cebe107c75c3cc26d58],
[pii_email_a6207ac692dc20a83d67],
[pii_email_89a9bc62fe04672c37b4],
[pii_email_ecab0d8e0046b9010780],
[pii_email_66711cb7e18e5b0876bf],
[pii_email_61b88ec8b724ef5d2343],
[pii_email_42b08dcc92327f93aa56],
[pii_email_7e5d21b59350b3b6e90f],
[pii_email_8924d9ad1f7532cfdc58],
[pii_email_611ddbc9ce4fe449f0de],
[pii_email_4f7baf62e7770d8101c4],
[pii_email_521b0316cf0f70ca60f2],
[pii_email_bc88596d95373f914d02],
[pii_email_63d630b64b37035e45c6],
[pii_email_e85ba92cf9092f27d6f4],
[pii_email_1b5173ef571b3e2beca0],
[pii_email_4faa26b7d3e419ccdbc6],
[pii_email_e0b4936bdc9c0c684341],
[pii_email_b0db4c3042f74f838529],
[pii_email_f0a39b509ef24ef383cd],
[pii_email_12de71b26bbd89695101],
[pii_email_953b79a310998e211250],
[pii_email_5cb1cc43de224c0ce8df],
[pii_email_a20ab63143d37bc9c789],
[pii_email_911f316851b504c626b0],
[pii_email_06e08bf258f2a20fe237],
[pii_email_730084e51e20b35a925e],
[pii_email_d7a60bc982b82f200003],
[pii_email_51f7b223982a1eab2553],
[pii_email_4a6ea8a52a3c34970940],
[pii_email_c5ff36db6e91116a29ce],
[pii_email_884d473744b8d9c2891f],
[pii_email_becfc9467a33bcd813b6],
[pii_email_6ebfb4df2749e1aa9d4a],
pii_email_ccc72642c6c6e3fe8a61
[pii_email_9cf963b8cb98669cca17],
[pii_email_33bcc5fa9284de56eb3d],
[pii_email_10cb866b0b8f268f4a27],
[pii_email_1b07e467bfdd9251fd75],
pii_email_ccc72642c6c6e3fe8a61
[pii_email_e423bfc0c040490be718],
Related posts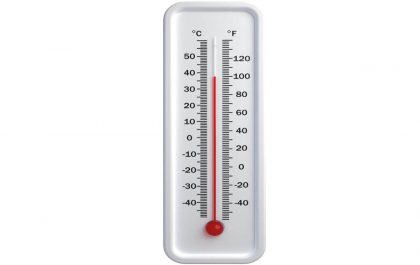 170 C to F (conversion from 170 Celsius to Fahrenheit)
170 ° C to f – Are you the type who tries to convert 170 degrees Celsius to f? You…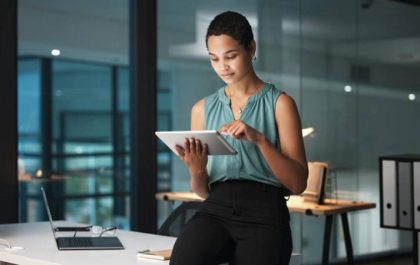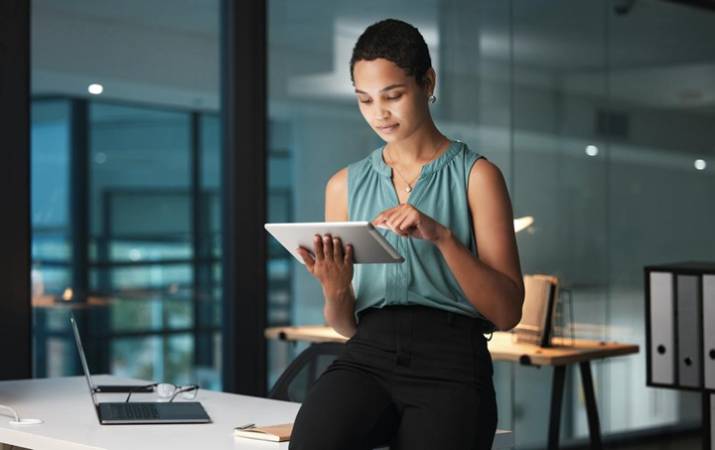 The Benefits of Implementing Secure Credit Card Processing for Your Small Business
The Benefits of Implementing Secure Credit Card Processing for Your Small Business: Gone are the days when most people shopped…