pii_pn_fc3e5631af4dc5c4c9ac business practices involve the flow of contact. And inquiries about staff, customer orders, account management, etc. Also error such as pii_pn_fc3e5631af4dc5c4c9ac is coded, however.
Also, business tasks include the constant information flow, such as staff inquiries, purchase orders, management reports, etc. But it often, face like Microsoft outlook PII error codes to this one [pii_pn_fc3e5631af4dc5c4c9ac]. And then, we try to show you the best solution to fix the error.
If you see this error code [pii_pn_fc3e5631af4dc5c4c9ac] when accessing MS Outlook, it means your Outlook is not operating correctly. So what is the best solution for the error code to avoid? We show you four primary methods to fix this issue in this article.
Also Read: How to use the TikTok downloader to upload your videos to Reels and get more reach?
What Causes Pii_pn_fc3e5631af4dc5c4c9ac Error In The Code?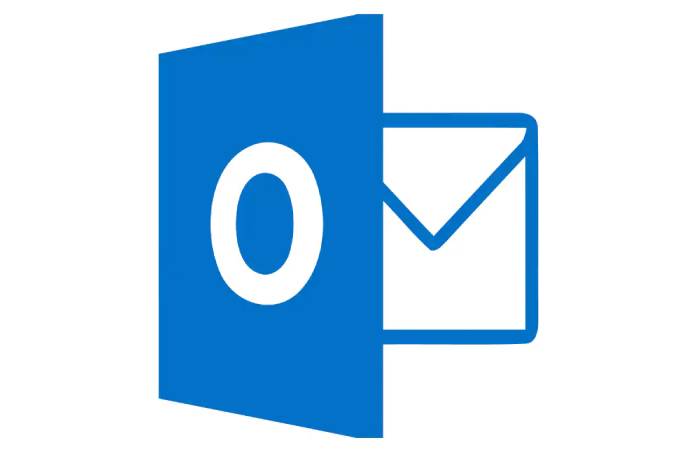 1. The explanation for this error can help that you use many accounts of Outlook. Without cache clearance, this error can solve the problem.
2. Another explanation for avoiding this mistake is to use Microsoft Outlook's web application.
3. Installing the software application on your PC will often trigger the error pii_pn_fc3e5631af4dc5c4c9ac.
4. If this is the issue, you must uninstall the broken Outlook edition, reinstall it and update it on Microsoft Outlook's latest version.
5. Contact Microsoft for more guidance if you continue to have trouble with the error.
Also Read: Watch and Download Dabangg 3 Full Hindi Movie Salman Khan Sonakshi Sinha
Simple Ways To Fix the Pii_pn_fc3e5631af4dc5c4c9ac Error
These are all leading technologies to fix your pii_pn_fc3e5631af4dc5c4c9ac error, and it allows Microsoft Outlook to paint with no conflict very well. And in any case, tap Microsoft Support for more commands if you are fraught with the problem.
Methods Of Resolution List of [Pii_pn_fc3e5631af4dc5c4c9ac] List Of Methods Of Resolution
1. This error causes correct by using several accounts on a single computer to record all the current accounts. And sign into one account later. The [pii_pn_fc3e5631af4dc5c4c9ac] mistake is maximum likely to fix.
2. You can also solve [pii_pn_fc3e5631af4dc5c4c9ac] by uninstalling and reinstalling the view source app. And it fixes any errors that can occur during software installation.
3. The third way to fix the mistake is to use the web-based version of Microsoft Outlook slightly than PC applications. Also, the third way is by using Microsoft Outlook's web-based version.
4. Another way to fix the pii_pn_fc3e5631af4dc5c4c9ac error is to buy the original Microsoft software directly rather than using a pirated one.
5. A significant number of users have also patched this error using the auto repair tool [pii_pn_fc3e5631af4dc5c4c9ac].
Also Read: Watch and Download Pirates of the Caribbean Telugu Dubbed Movie Download Movierulz
Simple Methods To Solve the Pii_email_9dbb7c34ace437e66bb8 Error Code
Method 1: Clear Cache And Cookies
1. You clean up your previous strings and render all the data fresh by clearing the cache and cookies.
2. Near Request for MS Outlook. After several minutes, reopen it.
3. You have to close multiple accounts to correct this error.
4. Install Microsoft Outlook for the new update.
5. You take to update it and restart your PC if you are using the old version and it asks for an update.
6. The restarting procedure is complete once. And you must open MS Outlook now to see if the pii_pn_fc3e5631af4dc5c4c9ac error is resolved.
Method 2: Fix A Version Of Outlook
1. The pii_pn_fc3e5631af4dc5c4c9ac error may often be triggered if the program compromises the installation process or if MS Outlook conflicts with other email accounts.
2. To fix the MS Outlook update, you have to uninstall the corrupted version of Outlook from your PC.
3. In the final stage, the latest version of the Microsoft Outlook official website has to install.
Method 3: Use The Web Application Of the Outlook
1. The best thing to stop the error code [pii_pn_fc3e5631af4dc5c4c9ac] is to select the Outlook web application from the navigation screen, which is visible in the top corner when you click on Options.
2. Use the Light Version checkbox on the MS Outlook App and press the Save button.
3. Sign up with your registered MS outlook account for the light version. Microsoft error [pii_email_e2bfd865341b76f055e2]
Method 4: Upgrade Outlook
Ensure that the latest MS Outlook updates support your PC.
1. In most cases, an older Outlook edition install on your personal computer when you run Microsoft Outlook Setup. All you take got to do is uninstall an old version of your PC.
2. If Microsoft Outlook is obsolete, error codes such as pii_pn_fc3e5631af4dc5c4c9ac can be executed.
3. If you uninstall MS Outlook before installing the new update, the preceding Office files won't delete. But, if your version of Office comprises Outlook, you capacity wish to back up your Outlook data files.
Also Read: pii_email_2f6967783e544ee26da1 Outlook Error Solution
Related Search
[pii_email_f33f24d9f2e16b70be76]
[pii_email_b00f854b68699ed1a3da]
[pii_email_ac7bb0728863fba01c4f]
[pii_email_a8cab6e2369f28fa0301]
[pii_email_2790b3b8602012e917c9]
[pii_email_1ea62df2564daf6c39d5]
[pii_email_b2223c98d08eee1ba1b1]
[pii_email_731e4fa49af5682d1af7]
[pii_email_c597d14b1eca08517963]
[pii_email_1d6e2d7bc212760b7714]
[pii_email_7ea16c38bdbc2b3c4cca]
[pii_email_8d77d735c270479e134a]
[pii_email_f2b2de632a0367c81cd1]
[pii_email_10cb866b0b8f268f4a27]
[pii_email_ede4508531a11ede4b07]
[pii_email_57bde08c1ab8c5c265e8]
[pii_email_5d19fb717f1a7f40b03c]
[pii_email_4fd014f39efe1745d8d1]
[pii_email_51379926175b1edb8738]
[pii_email_e43ebd016a192406b125]
[pii_email_140aef3f188184ed374d]
[pii_email_9f55451c2842463277c4]
[pii_email_55e94efa88af65b7658e]
[pii_email_6907e04bc91aa2fb1d8d]
[pii_email_1db51141573eca3c3352]
[pii_email_3c71fd7e05f3e6d820db]
[pii_email_631475f41965502850a9]
[pii_email_d44fdc206d0fd35f3f64]
[pii_email_dc7e929425c20fc4d8c2]
[pii_email_e27a0a620c6d0454d994]
[pii_email_9b402ad1304f57c98cfd]
[pii_email_ae5be122f1b8a614b942]
[pii_email_4b585e62e693490667da]
[pii_email_f4c2c602de1958dd0ca3]
[pii_email_71bfef990cd79deb2e4e]
[pii_email_7e19be4aaa02404e4109]
[pii_email_198387e2e81b070a9af4]
[pii_email_30219666bd07ee2736d5]
[pii_email_43ead0f0e82d290a6c10]
[pii_email_1e0f4e2dc0caa3e167df]
[pii_email_1cc4b310ca9ab82d5278]
[pii_email_61cf1ae650e7b03873b1]
[pii_email_8cb86595e0ee17d87be7]
[pii_email_9bffaf2f88a8db1c7483]
[pii_email_9cf6e18ba027db75fc29]
[pii_email_7270bc38562f571dc2fd]
[pii_email_2d6a65927085ae06ac90]
[pii_email_31808adde1a874059bc7]
[pii_email_16b49e33f69e113abded]
[pii_email_fcbaa18ef5c9ae21e824]
[pii_email_cd4b80dbd951adb0d4dd]
[pii_email_b629d9144d00cc4e19a0]
[pii_email_387fb3a7cd2b118358b8]
[pii_email_ab26e7938642658ac6c9]
[pii_email_c6b5750fff6b675a362a]
[pii_email_6895d8b728f6deb48f16]
[pii_email_f6922b23c06d9fa69ae4]
[pii_email_a55a6be1aa59391d6b51]
[pii_email_bf7d6a01c76b0f198f4f]
[pii_email_3ca22155a0589f8ed0af] rücksendung
[pii_email_a9156473cd40b0128c46]
[pii_email_1c909c9fb19404f0df79]
[pii_email_ea94a14321cd54d3c76c]
[pii_email_899584955d2a40781ff8]
[pii_email_4dd09cddea0cd66b5592]
[pii_email_24874a9d62e1090a7efc]
[pii_email_fa737f35b9b7584ef915]
[pii_email_639b9125d78c8749d6c7]
[pii_email_033654fddf1674fd69a0]
[pii_email_3a861401b4a1eb27f4f1]
[pii_email_3a1ac4e1a768334409a4]
[pii_email_d53f6e04d25bdad759a9]
[pii_email_7ef4e23a53f4e9722dda]
[pii_email_71ce00372a33e5afa2c6]
[pii_email_5f5833f984b808f73669]
[pii_email_3ff52906d1ef28801038]
[pii_email_4f6a3bc1061f26b88cf0]
[pii_email_d976beb2a1179f533ae9]
[pii_email_14d20a5e2990d1eee80d]
[pii_email_842a4ff8442fb78931e9]
[pii_email_283eb09cdb74e00fd754]
[pii_email_35cc5ef4bf3d1e1a46d9]
[pii_email_c03b0d1427ff84e5fc59]
[pii_email_3f098ec0a88b3d3d3f94]
[pii_email_5c639285e6e40e40e7cc]
[pii_email_c75373ce5b34bf577425]
[pii_email_019b690b20082ef76df5]
[pii_email_60be306722b1a461b9ba]
[pii_email_82005fdea443f62026fd]
[pii_email_92db8e33e515d756c12b]
e [pii_email_0a72d502843805b3bc5a]
[pii_email_5badcccdf50846dd56ce]
[pii_email_6727984bb1da62e67177]
[pii_email_417ef230ba32dcf00f80]
[pii_email_6fc72bf13a443be37ab3]
[pii_email_9ffe7718b81dd7066dea]
[pii_email_f25df309bdbef680a0e1]
[pii_email_c67ad251f94afd244586]
[pii_email_575f461eb3c3503338b5]
[pii_email_fdc8692ac8858dd47483]
[pii_email_4316edb7cd2460bf5015]
[pii_email_ff52f6e3c01e03da84d8]
[pii_email_3c1a8e92b4250500a2d8]
[pii_email_975fc19ed99147a411a9]
[pii_email_a427253221614b6547d5]
[pii_email_96ee207bfcb4c8427249]
[pii_email_0dfd0e449820dfaf38db]
[pii_email_47a469dd82e411f697df]
e [pii_email_06c8309b994327a502f2]
[pii_email_a5aa79d7c9d0a3b08629]
[pii_email_773f1a0e3b1af5016e26]
[pii_email_bbf332767a0659253bdc]
[pii_email_5d24ea94de9a41397f2e]
[pii_email_db926b578284777b7dbe]
[pii_email_aa4a764769a401fd49a4]
[pii_email_955ae72e542c57653480]
[pii_email_5a3a888a1cbb75c122fe]
[pii_email_097f93d968cefe61d29e]
[pii_email_e383a4b7bd4ce7396466]
[pii_email_c0046e955c38627b7b5b]
[pii_email_4e72ef389205dfc3098d]
[pii_email_ca1a6786d32da826ccac]
[pii_email_623b1640f5f21026ae5d]
[pii_email_a8eb0a05b91e6902c9ca]
[pii_email_098f0b1b44435922948b]
[pii_email_0802ca04a21b49f96f27]
[pii_email_0814b2edac53e5c5cddd]
[pii_email_211ebb462d2a577b4d36]
[pii_email_29539076c948bffe773c]
[pii_email_246de12c47710c114463]
[pii_email_7d1e7687a65c293f82fc]
[pii_email_6c57bf85b0d66b7dbb50]
[pii_email_8314f29025376ace38d8]
[pii_email_33bcc5fa9284de56eb3d]
[pii_email_daa3f160b6cfe2011863]
[pii_email_5e6aa07b528057d9277f]
[pii_email_caabf228378618e48556]
[pii_email_d2aea3ab87cca644ee0f]
[pii_email_48423a12a016acf36698]
[pii_email_69b12753a8fe6352b815]
[pii_email_d630966944a256bfc95a]
[pii_email_713ba92f9d2a5756c242]
[pii_email_0642b6407de1d9fad1d4]
[pii_email_1525e5ccfcf2f2f19454]
[pii_email_53379e41c4f27609b824]
[pii_email_bf208dd122af5d5371bf]
[pii_email_f973440c414c9a1c1f97]
[pii_email_6e710c6a69972f4411d1]
[pii_email_034697f5daed47c4dd64]
[pii_email_562a8752ffd2c9b631dd]
[pii_email_52f92a95cc2eccdf16d1]
[pii_email_ce132da233711222b2eb]
[pii_email_fa418b7f941854c11195]
[pii_email_99118741909349ddeebe]
[pii_email_1bfb03e0aa0638cf214d]
[pii_email_fc1bc974e4903ebc27ab]
[pii_email_e3bf6f21b02fdf2ee91e]
[pii_email_9fde58e1e1239a6bb110]
[pii_email_a37aeab4f52a36cfec65]
[pii_email_993aa8477043459aeac2]
[pii_email_bc0587309ca8e72fde61]
[pii_email_0a72d502843805b3bc5a]
[pii_email_fde911ca3c9a57230eed]
[pii_email_bbbf907c5c0fad8b2444]
[pii_email_faaf54fa60d3e181e9b3]
[pii_email_a39add055032f55de7a2]
[pii_email_ffca7110eeeb9325550b]
[pii_email_0cd81888a5fe7246075b]
[pii_email_78a39e465bb560fa7f29]
[pii_email_3ab0f039ca917327827c]
[pii_email_0e3b1c416b0e89cb9ac6]
[pii_email_22d5fce28b07f4871793]
[pii_email_0ea58ac774d9f4004fcc]
[pii_email_80b350501a17240deb84]
[pii_email_ce470bcff5d842796ce8]
[pii_email_4e90fe51057d2b07feef]
[pii_email_481553cf7f0e7fefaf9a]
[pii_email_d2e14c6b10c781e8b6c4]
[pii_email_0d163db6b510e5be497e]
[pii_email_30972194668a760cbf54]
[pii_email_28f1f6417a5bf650b5ec]
[pii_email_6d50b37545997ff7262c]
[pii_email_ee3e81ea14697528ba2f]
[pii_email_228c94951a116866b440]
[pii_email_eb38b1afc283a4a01074]
[pii_email_f875e532bbe17e22260f]
[pii_email_d8260e55824af5b7193b]
[pii_email_dbcd02c1083904a7e96a]
[pii_email_cab74514e6c456d1f46b]
[pii_email_8bcbec08ea93f0552748]
[pii_email_44530685a2207fadbdb8]
[pii_email_5ea337ed017ed0f82193]
[pii_email_56c53342f8bec10432a5]
[pii_email_259368d8df554e2c2092]
[pii_email_cf0a609c106086fdd63f]
[pii_email_ce80e881463d5a72e0a9]
[pii_email_8a0a591c65426c03c9a9]
[pii_email_9005d2bde57a358104c9]
[pii_email_b55b31eb4a9283ecccca]
[pii_email_7193baf4bda4b34e0614]
[pii_email_6f135a6ef99707c2c0eb]
[pii_email_ef934691bac99e4882ca]
[pii_email_338034f14d68ea443925]
[pii_email_22024d49b04232bf6da0]
[pii_email_4d9df02ad15109be5377]
[pii_email_3b83a7ff51e050446373]
[pii_email_3cf9a06f0235de7f8c3a]
[pii_email_e1302684a6ddafe3a0b0]
[pii_email_5ab6d89d88b5b042f212]
[pii_email_8d57bfb6a8eb006b2d0a]
[pii_email_c528fb43d88ed3ffcd5b]
[pii_email_a6c33e836c8e4c0dc6aa]
[pii_email_6134804f631a7ec55e52]
[pii_email_787e814632ac2eccb9e4]
[pii_email_a1f411eb57e141468de6]
[pii_email_6e44ed5a826c423f3214]
[pii_email_400650057625103c3f43]
[pii_email_03c3d2d0dcd996f9a9fc]
[pii_email_6a4397420f4118055387]
[pii_email_c6277ceb69fa9c3380fa]
[pii_email_e645489e6f548ad1a263]
[pii_email_9ec20a1f843adb33b562]
[pii_email_99c9ccca13760bd4f3e4]
[pii_email_7a10e25262e9951483df]
[pii_email_a42277285fa7a777ff7e]
[pii_email_cf5c17a4198e6de6ebb1]
[pii_email_97bc50eaf8a59db36393]
[pii_email_e8b4bc7a6082dead921d]
[pii_email_6fac0f93a0fb907d7c3d]
[pii_email_0773d1d5381014c2953f]
[pii_email_1f24e1fcea419d33351d]
[pii_email_0f10850118e26af27cb2]
[pii_email_341810f15fff8d3949bb]
[pii_email_a9b345b626e7d22e0e26]
[pii_email_9112bd389dede22ad87d]
[pii_email_3f73dcf2d3f12d7d549c]
[pii_email_9cef0e8c1b4007e60d4a]
[pii_email_7fbeb65ee25415b3973f]
[pii_email_a1e29729b0e231571ee5]
[pii_email_4ec8354191a82f79d266]
[pii_email_82ee6fd797a894fe966e]
[pii_email_dfe907e4982308153863]
[pii_email_cba977e6a11a53e50392]
[pii_email_e63d09a69f2dc2ca5e98]
[pii_email_ed005645bb2cdc9890b4]
[pii_email_5c2678803099136ce71d]
[pii_email_997d43e3372ad2842c6a]
[pii_email_e31d52aa0d183b744ddb]
[pii_email_7dd54c6bd0ef298d661b]
[pii_email_bd0172904d9b9894585c]
[pii_email_fe681f2f06a46fe33977]
[pii_email_ed59beefb39bb125fe51]
[pii_email_acff4674a893282ba558]
[pii_email_6666d16632bb78892692]
[pii_email_871e8f24a38a4d40fc74]
[pii_email_dc9d8f1b2795a9da69e0]
[pii_email_422204822624d1eba04d]
[pii_email_9e8be33b4030f7a84b83]
[pii_email_50b2503bcda9234414dd]
[pii_email_b0c7e843603d4d1f2e4b]
[pii_email_f23c4a18e05e819cc5db]
[pii_email_8caadf8381ea840ca6b8]
[pii_email_cf6258d47ee910f6b765]
[pii_email_f657520cbde8fe43cb61]
[pii_email_b2510b3cf0f884dc4580]
[pii_email_7e2a4c52a3924dc0a89c]
[pii_email_dfd220aaaa6c96d05c97]
[pii_email_9e54cd39c2bafd8f14a2]
[pii_email_f5cecd5e6762ab734cad]
[pii_email_7087293f2dfb1eb98234]
[pii_email_609d0d3d960d4b1fb4db]
[pii_email_7ad43b498b29036bc427]
[pii_email_a170429660bb54fc1ee7]
[pii_email_d764ce366426256223a7]
[pii_email_b03adc81993e55dcb5b5]
[pii_email_e48e99b7ed4c8c4849c5]
[pii_email_0bc47727f0f0bfa12870]
[pii_email_a7e03a9747809d77db07]
[pii_email_e9d48ac2533bded18981]
[pii_email_419126e8b0834aa4770b]
[pii_email_10fa061044d68c0a85b2]
[pii_email_99ecab1fdedf2f363573]
[pii_email_82d1acdfa1f0b8dbf078]
[pii_email_50c49b5b32b85da6fd74]
[pii_email_ba32f57746671a10fdfc]
[pii_email_4434acbce191b20b94af]
[pii_email_f622e47f7cb143d25c8c]
[pii_email_d5a29d07d8597e10c157]
[pii_email_d1647188b0c15044e387]
[pii_email_696aab39d87212143f2c]
[pii_email_7e93cb0eb9ff7a4b183d]
[pii_email_61688e7a2d4d582097d6]
[pii_email_6933b343c8686314eaf8]
[pii_email_addd0b7d7fad319de971]
[pii_email_a8c9f71b2a2627a86e11]
[pii_email_ccb2c3a65e10c3e376dd]
[pii_email_274fd86c2624ac2c3e62]
[pii_email_9ebe26d230a39b373a49]
[pii_email_3d762af0c9ffaba2a4c1]
[pii_email_021dd70ca845e94ca2b5]
[pii_email_b7bc1eecb6796bf5f671]
[pii_email_e67aef3130fb973439d0]
[pii_email_e70df506d228af25efcc]
[pii_email_5bc41c91693605b47b87]
[pii_email_dd756b6cc883d40d06e9]
[pii_email_d8bff56d23e3c564998f]
[pii_email_cfd39ad171d9ad90f637]
[pii_email_85f0fb1cb59d553c7f76]
[pii_email_5fbbd85d57fc8453109c]
[pii_email_41f70a3293a6a20310cd]
[pii_email_d9b4ece962ebe5e11422]
[pii_email_9040e886dc61f70dad0c]
[pii_email_30514abcecc4a7cd44c0]
[pii_email_6c014d2537e20f516dde]
[pii_email_f14f7d6058b749a26438]
[pii_email_3f2005ffbd262e39374e]
[pii_email_637a561cf1c8a2302abb]
[pii_email_b0ee235e06876e226a8a]
[pii_email_b9acc2bdaaf37f698539]
[pii_email_9ebe26d230a39b373a49].
[pii_email_a24a96ca0e8e052c1d4d]
[pii_email_fc9669d08da64edb911d]
[pii_email_f8420267ce3e71fb53d2]
[pii_email_a80305fd1ef6fe320af0]
[pii_email_961c8ad684b6a31d7ae1]
[pii_email_037d07812f905a3927ae]: permission denied (publickey).
[pii_email_6ff10200373a05ccb6c6]
[pii_email_d8d71769aed8b2f4d458]
[pii_email_e573e2838fc7dbb46653]
[pii_email_ade8d9e03a0b01af7881]
[pii_email_f82d226d25f765a40afc]
[pii_email_3c14a0cf9d9def99a06b]
[pii_email_576edbca596501401a24]
[pii_email_69f958541a2e28d18107]
[pii_email_477fee85d84c0bd3e747]
[pii_email_c6f878ca0910b3f0e2ed]
[pii_email_e4ba7732a588e946ad08]
[pii_email_b0bd2772254ae7e855ca]
[pii_email_3c8fc767ed2e1e44c367]
[pii_email_aff84c3d97da075e3544]
[pii_email_d21fb04ee6e23b6395ba]
[pii_email_5f1d9cda389539c2b9c2]
[pii_email_4c9844171584f809e873]
google <[pii_email_57bde08c1ab8c5c265e8]>
[pii_email_012203ae1a96354fa66a]
[pii_email_c44709f39be23a2d3753]
[pii_email_eac7fe88395eedc37b93]
[pii_email_11b38290b6f70954e22c]
[pii_email_fa430f6b1b78da1c685b]
[pii_email_140771873505d8a49be1]
[pii_email_6444de6a106152ebd878]
[pii_email_6d957ace8c517f74a4ab]
[pii_email_31f16ef4e31d60060f21]
[pii_email_0799c24e86081bdf83f6]
[pii_email_b79178612aebd3bcd710]
[pii_email_7d8e892569756daa6a0f]
[pii_email_040e70e5f015d8350dd4]
[pii_email_0b886632e727db83962b]
[pii_email_69af56ebea45cc793f10]
[pii_email_7846a071459b99a751cf]
[pii_email_d7103e3a9f5901732227]
[pii_email_adfdac1a99201f426db6]
[pii_email_b1465177156e96e1d2a4]
[pii_email_68ce6a12ef5f65e21ad2]
[pii_email_bff3f74a62da8cd773d0]
[pii_email_d6db096f47c4772ea311]
[pii_email_4a93b822a466195e7520]
[pii_email_3420753319e3d32125aa]
[pii_email_1be881db314b57d07d30]
[pii_email_1c071a0c0a37691db859]
[pii_email_fe3d1326a2349bebe1b7]
[pii_email_70a3268ab85334812ea4]
[pii_email_d54e8c2f6910783f3cf4]
[pii_email_0a1cfd21e50a43978579]
[pii_email_1663356b10d6c192c417]
[pii_email_7a13b1e8e6ef66b046cb]
[pii_email_00f2e2be8446cca7ae2a]
[pii_email_f48f088d7fd65464441c]
[pii_email_1b425d55f3d92ec54abe]
[pii_email_ac7b9a572b024ba29d6d]
[pii_email_6a04492b3dc7d2ea01fc]
[pii_email_35266764e40b063c5896]
[pii_email_dbeba44a624977e8c107]
[pii_email_b7e2809012b54215e2fb]
[pii_email_49e7b4cc724ce65282a2]
[pii_email_58de94eb4737fd1165e4]
[pii_email_bbb9339f19592120372e]
[pii_email_3104a6cc9158590916bb]
[pii_email_605f9400d3b1e4c4f9a7]
[pii_email_9cc9e6741d3635c5c445]
[pii_email_cd18f05216b1649c86bd]
[pii_email_31e3dd6da9b0f80a3ee7]
[pii_email_041c37ca943953f30dcd]
[pii_email_c53b52baef1d8ce25801]
[pii_email_96ebbfb6f511a97c4844]
[pii_email_8dc9ca3a02cc1c947844]
willkommen [pii_email_17152b5c60a2ee4c1ec1]
[pii_email_643d9c2064f02355b586]
[pii_email_6ab9323b6fa6af9a2f06]
[pii_email_6fae7bbb5537dfded6b8]
[pii_email_b6e8b2d0cbec3c9bfd5e]
[pii_email_758caea86e1623a1312e]
[pii_email_a8d49f69bc903ea3a3ef]
[pii_email_4a2c4b8ac335a278861b]
[pii_email_174d9303e80200940957]
[pii_email_4058879b575777b2b84e]
[pii_email_84eb7572bd91baae7e9f]
[pii_email_330519b9115d1475b28c]
[pii_email_cd934d67fed5459ef035]
[pii_email_f75aee936e7da8eb66c9]
[pii_email_26153bd5d40798c1ff73]
[pii_email_af04cb68a012e80b1624]
[pii_email_2aabccf59e2f4b40cc5f]
[pii_email_e75c0989631d3c66f4d8]
[pii_email_9c560e9ee8c59e7b1301]
[pii_email_4b1e36a30e1abbabc9b8]
[pii_email_34e4e58a0c72a747eb10]
[pii_email_deb5b518aee05163c848]
[pii_email_75551be3aa765c0b6139]
[pii_email_fa1ca9da007a20ba70c6]
[pii_email_dd19c9b155a41c23aaa5]
[pii_email_fe74f4f577344479b060]
[pii_email_f2a28c6c2708cf50dd1c]
[pii_email_5698afedddf766c4a55e]
[pii_email_56394c4efd979bca36d5]
[pii_email_c50705c343a755a2e870]
[pii_email_de0f626d4e7482c0b98d]
[pii_email_e11c3be688f0f51b214c]
[pii_email_a5589ab6dc4b85eb14f0]
[pii_email_cc99947836afe22a8326]
[pii_email_93e142acaed7eed97542]
[pii_email_cf395a0c036c44b1dde9]
[pii_email_626b6e58017b5d482e2d]
[pii_email_3bf419b77eec066e05c7]
[pii_email_162cadf1e6b6f279c545]
[pii_email_36659b218d2685bb6670]
[pii_email_caabf228378618e48556].
[pii_email_f9c87aa4ec264c009d4a]
[pii_email_d8d8945004abe7e5cf86]
[pii_email_8f996f4a8831e3933dda]
[pii_email_5758c3c1939fc0770d02]
[pii_email_7ed2f1eafc67f8555662]
ursula b [pii_email_3d7a961fcee0de35d04b]
[pii_email_641ee381135d3f7539ad]
[pii_email_50ee9531487d065fe54b]
[pii_email_7225d986f38973123226]
[pii_email_58b914aead23d4141216]
[pii_email_4bed9381c4492542536b]
[pii_email_21bc279c56454863b199]
[pii_email_78f2977b84f9368e7054]
[pii_email_9972f1c61752415c9131]
[pii_email_1e2047008e73d5900da8]
[pii_email_288aeb6785f5c4ed1b44]
[pii_email_5b08e2ddd624c3db2bb3]
[pii_email_90b3bf7d6566c721a45b]
[pii_email_c5361afe8ad6318c2a01]
[pii_email_c89cf4c2982319cf55d0]
[pii_email_5e62c8a0c0c73c6109dc]
[pii_email_4b65eec0f23a25680aa8]
[pii_email_c7e566643a4b32b713b5]
[pii_email_ec06abab504c466b689d]
[pii_email_d9f403638e6684c9fff2]
[pii_email_203322a317a02dc01682]
[pii_email_2202997766f8b6d1ee5b]
[pii_email_74a1f171d711a4759575]
[pii_email_d2060b6afa1085a5d31b]
[pii_email_a98eba96cbada892b819]
[pii_email_cebf5a762a645e889aa6]
[pii_email_3d0f14c86b6df8393c1c]
[pii_email_8f91628e856e0273b03e]
[pii_email_ade4b299df75825b31e0]
[pii_email_a7ca3e83c127ef2b920f]
[pii_email_8eddfcbcb85de1888b9f]
[pii_email_f10e7bb77e5d03ed50aa]
[pii_email_e91c1f858db7a1c32202]
[pii_email_de6cc1b113c1e55484cc]
[pii_email_7c4e9413559823c8e4f3]
[pii_email_1a488cd31366df0bfa2e]
[pii_email_44bf5472ff7b01ed6491]
[pii_email_9579fced155ce7f77e69]
[pii_email_7976b30837955397969c]
[pii_email_13696bd4e0ff2d34e029]
[pii_email_18b5c8d5adf0e5837d2c]
[pii_email_991ba4714cfaf0115a75]
[pii_email_3b9185008116974b7e9b]
[pii_email_ef93916bf4bee789111d]
[pii_email_4963ef873adfeebdcd41]
[pii_email_bb6a415fe2f1e3d0f4d4]
[pii_email_ccc295ddc994fa78d3ac]
[pii_email_c96696545e8b70862167]
[pii_email_fd25aae6b076887d0396]
[pii_email_633a65a8fb4e8fd74984]
[pii_email_a086d7ebd494afcb7543]
[pii_email_ce1d8f9fcd8c20382af4]
[pii_email_0b5c90f475a54b9fb90e]
[pii_email_306434d83065ae34ce00]
[pii_email_231ebdcd765661457642]
[pii_email_65d62c27394a63ce47a9]
[pii_email_eb0eea5b1cc63065e8c2]
[pii_email_a6c0bca8c04339339152]
[pii_email_d91da7d86175841eb286]
[pii_email_6af9d021df04306c3822]
[pii_email_8dd641680fa34b952504]
[pii_email_ee0f389145d5e8beb4eb]
[pii_email_18b8f9728d4ba0b61bab]
[pii_email_5f47ac5c70ba3df0884e]
[pii_email_d570a2379407c9894040]
[pii_email_7cc4c1036b3de58e1c72]
[pii_email_b41d2fafc887703df501]
[pii_email_1f490e8070616ab05d89]
[pii_email_de0dbbf14f2b51101900]
[pii_email_d6192a1264f3e1f24311]
[pii_email_6e63830f2cd0e7f88df4]
[pii_email_22c36ba9eb1ffb0c8ae6]
[pii_email_949fb89292db970c9c90]
[pii_email_0f3a69d26c4c0bb5ec19]
[pii_email_e8096afe6dd1e7184aa8]
[pii_email_7294279bc4c1b2a5393c]
[pii_email_975695a8c007f05f9f07]
[pii_email_aaeac7efe48ceed822e0]
[pii_email_e55ab31a721839e36f6d]
[pii_email_bb5b06dd8e35297d52db]
[pii_email_afbf344f7ec7cb62a516]
[pii_email_7066674e8ad14ff0c6be]
[pii_email_cb4caa530e7a29259dd2]
[pii_email_03a88f2b287e391a5723]
[pii_email_d220e20851f5995851ee]
[pii_email_4127b6d16b65afa67a0e]
[pii_email_9e4f45f2e051b0f47aa2]
[pii_email_3248a4a45e65710c0912]
[pii_email_7e91e56c786415b3d8a5]
[pii_email_2b193a5e1f9541dc5b7f]
[pii_email_0c7de9242c3b040c791e]
[pii_email_88ad7912759ed17db8a6]
[pii_email_62e3ee8343c643c557f8]
[pii_email_4a7facb0d13ad507612c]
[pii_email_0019a7326cd1f93ad423]
[pii_email_59e715c0ee078e5bac4c]
[pii_email_8d111e61c7df685660c1]
[pii_email_931c4c8befcf26fdbaf6]
[pii_email_0bf604bc2a8428216467]
[pii_email_3193bfb8164038e487c7]
[pii_email_7a5d1e60e861e93868cb]
[pii_email_c0ff144dbf1cf384306e]
[pii_email_2d956cec896d57f3343e]
[pii_email_552101b6a30f8af000ba]
[pii_email_c25a9ee324de50019230]
[pii_email_fcce7598915098a9765a]
[pii_email_3f791af8654f72ebb342]
[pii_email_753ccf63fd1dccc3e231]
[pii_email_41dbf59bce57d2d9a872]
[pii_email_72c5fc3ffe9c577aeb5f]
[pii_email_d0fa08aec49ca6c2f98a]
[pii_email_9e0f3970bb6ca534042f]
[pii_email_f965d73c3904539b9886]
[pii_email_62cfc42c172a59446aa1]
[pii_email_a0125d6e8ea8a51c1cfe]
[pii_email_36c00b2bdb5d18965537]
[pii_email_39666cbeee230470e473]
[pii_email_a5e4b6b50157b4be78c5]
[pii_email_dd11bcfc90f3f251327b]
[pii_email_53b1f09bcede582a44da]
[pii_email_d59212cfd70105c50b43]
[pii_email_891d5cde3ff0b68c8d13]
[pii_email_ab1a78229a484386820a]
[pii_email_b8afced332675ba8af65]
[pii_email_6c8beb6e4d8331a5435e]
[pii_email_961e222f13463dbd69bb]
[pii_email_cb6d0a94b5a98e904f28]
[pii_email_217ec88b0775489bf051]
[pii_email_8b72716f17eff8d49da7]
[pii_email_8cf22a8ef5a4ca7a4108]
schocker [pii_email_938d464e238642487e4d]
[pii_email_3ffa94bba8180d898fe1]
[pii_email_640082fe501004f6bdbb]
[pii_email_67d11317a613ee8501cf]
[pii_email_9afe6d46c9ebf55c725b]
[pii_email_f24fed061cd1320e8d77]
[pii_email_77b65d11a6a15ecc0823]
[pii_email_1fb71c35a7fd8be168d8]
[pii_email_5a7975da53353e96e474]
[pii_email_677b76e604d57b234348]
[pii_email_12b57a93e8b8a95651bb]
[pii_email_056ba88da450b1057ecc]
[pii_email_7813599430b395ff4587]
monteurswohnung mowo email. [pii_email_41414f3c922bdc9a33a1]
[pii_email_fec27bdf9e971fdedc71]
[pii_email_91147ddafafc8cf3a508]
[pii_email_a048b7c475a56fecdb95]
[pii_email_b447d5ae717155e90804]
[pii_email_473037d7d3a9dd619275]
[pii_email_014183a6a619a8074ee4]
[pii_email_4214b1583bd31a252a16]
[pii_email_1cae67774eb162d26086]
[pii_email_d5a72074e5b044138aa5]
[pii_email_3e40d0a6420a0f8b5bfb] spam
[pii_email_bc404c9e8d1eb5eeabd3]
[pii_email_8175564aa168081332d5]
[pii_email_b24a969a380fc2f054a2]
[pii_email_8e92bee402d369b7381d]
[pii_email_58a6a619fc3ea359fade]
[pii_email_0a1d6ad02ea0e37e2088]
[pii_email_caa7c1ffdf0482f02d8c]
[pii_email_67c516f9ec369f283df2]
[pii_email_720e8c8d3ae931c80e28]
schmidt+goerke gmbh [pii_email_a7f30d8e3d0956774563]
[pii_email_f92c1720cc23e6743784]
[pii_email_217ba02679b011a70039]
[pii_email_bf39bf849e9220fbf7c0]
fit [pii_email_31a0afb4b55fc6f84eec]
[pii_email_ae67faa3a44358ed8712]
[pii_email_58145ecb359e75266648]
[pii_email_58a024db355a603c9b9a]
[pii_email_afd6d0a0df6736be7acb]
[pii_email_b6884531fd5d77de3fe4]
[pii_email_2f07c5d80f3990017972]
[pii_email_a7f395beac4360da43d0]
[pii_email_c31346fff2b6307b017b]
[pii_email_240f82e32c07c5be402a]
[pii_email_fb396249404016a017b3]
[pii_email_109f0623931244e2aac8]
[pii_email_3c315be578075b70578d]
[pii_email_cc711cf06c3052193418]
[pii_email_131546848961bc72085b]
[pii_email_ea7cadd6476bbd6838f7]
[pii_email_9a5bdb203fdd29d227a0]
[pii_email_5255bbf0916ec52f5d4f]
[pii_email_75d88bb97a2333e78657]
[pii_email_9d153dd3b66b4e3400fa]
[pii_email_f3ed6b5165069b3b8fb1]
[pii_email_0caedf64b628feddcf82]
[pii_email_c48819928c80d890e24a]
[pii_email_3f9d866242231be56c44]
[pii_email_93d10c42d9d7121416e0]
[pii_email_9dd4490e71a6b34bcb3d]
[pii_email_83834499099f8b027dfa]
[pii_email_1ec5c00ef5b6bf349a31]
[pii_email_57dca859830936ec28b2]
[pii_email_c9e2c54b16bd51cfc93d]
[pii_email_0b24afbe05c1523f5213]
[pii_email_b2569c473e720785c0be]
[pii_email_994361e06af9f63a2fac]
[pii_email_c6b9c8f0a1c610c42704]
[pii_email_56e60fa7250e689c103b]
[pii_email_455e05f14da751bf2a3a]
[pii_email_46ebadb9dc75c849179e]
[pii_email_317d4ce39bb99927cecd]
[pii_email_c622bcd13d2fc3b102c8]
[pii_email_1a1f9ab68878b08fbdc9]
[pii_email_dfe3cf3209d9aaaf6d66]
[pii_email_a7fdd58d9a004cd4701e]
[pii_email_ff98801118c9567a311c]
[pii_email_941a959768d39de8858a]
[pii_email_b2b32e842882b6893b17]
[pii_email_b41994a4d1defea4471e]
[pii_email_5af968164ec66b938ba8]
[pii_email_5960c5ef4e85bb5275b7]
[pii_email_2259d76eb6d18f729d27]
[pii_email_ffc120fe7c87ab7bc36e]
[pii_email_53a1b6aa20d3c35d2f51]
[pii_email_4221e5be79fa80a9e368]
[pii_email_b59991638417821025c2]
[pii_email_3ba9cadd1f4ebce9ffe4]
[pii_email_8db37b1bed189e81cdb4]
[pii_email_22d380d9acfcd048679a]
[pii_email_95c06b130495f158d625]
[pii_email_319802a46cb4476069eb]
[pii_email_6bfdd94974dbde4db070]
[pii_email_1521d277bf14ad4701cb]
[pii_email_29f9e6749628f4575cfc]
[pii_email_4d06a04d40f2240181b2]
[pii_email_19b7a3d007f27659470a]
[pii_email_5c0fec78ad125235b47d]
[pii_email_b909909f2b2c34f33679]
[pii_email_3c08ea4b198e8e270a5d]
[pii_email_f3e266d258501472ceb4]
[pii_email_1481420aa23057d584b0]
[pii_email_a187f13e9501bcdb4b87]
[pii_email_4cace83cb9d81b1d36b7]
[pii_email_8fcf96710849bc893a6f]
[pii_email_a124f278cc925a273b62]
[pii_email_c83ae5a2a49c518c7431]
[pii_email_61e1e78e3db1aac4d7cb]
[pii_email_4c554001089db1e46e69]
[pii_email_02cad2f2b575e1f09295]
[pii_email_5b1b58c8e201039712c8]
[pii_email_695e85c2ef9cb0ec61c1]
[pii_email_792857d490f0803d577b]
[pii_email_422e2d57595f37c85165]
[pii_email_167ec1d322f65d802545]
[pii_email_38f44da664f2654cf7f8]
[pii_email_175f0b8f84ee7cb1cb95]
[pii_email_73bdde7ee52d7f211a2f]
[pii_email_87de690e4218998ae463]
[pii_email_a6c4152f47f4445152d9]
[pii_email_f91b0cbf42975886fe68]
[pii_email_45bce73ba66c3281ec85]
[pii_email_c26657a99b7891518a7e]
[pii_email_6d3d2b9199619ab5afc8]
[pii_email_39e92b9b7c02cb61fecf]
[pii_email_2363592f96adb4253c42]
[pii_email_9841b8aa693795825f72]
[pii_email_ca24a477418bb231a599]
[pii_email_c3af51c7085a15359219]
[pii_email_3be9b418f0348b9a6919]
[pii_email_1d08ee19261102e0eed4]
[pii_email_680ab337750019e68f6f]
[pii_email_0fb4dee3e1467da1d221]
[pii_email_3d1fe8e42972ef83a66b]
[pii_email_41d078f16612300ce64a]
[pii_email_55a243f368d742cb916c]
[pii_email_fddfac140bb7b0b78848]
[pii_email_3c854b3ab1305155d1ed]
[pii_email_1247d02ed7acac414982]
[pii_email_f1a39ed09b16e6ee14d0]
[pii_email_caa3ca844a9997fdf6aa]
willkommen [pii_email_0bb60c88decad803c174]
[pii_email_1114037be21bb8ab185b]
[pii_email_42838473784e11178f9e]
[pii_email_2c4f7172a59e82b5e1e8]
[pii_email_bd26d9e4aae815b6c21b]
[pii_email_170f48204c9bdf9eafd2]
[pii_email_d00ab75f3eef00342337]
[pii_email_c221a2f5f4a7a2a2d39d]
[pii_email_c1138be951642717ad85]
[pii_email_8492eec6a72a67c43ecb]
[pii_email_269f3156744acbb035cf]
[pii_email_384e23483b34ca2f3a45]
[pii_email_458be10d353e5714deaf]
[pii_email_87d64445856ce00895c0]
[pii_email_64d109de5ab104f30825]
[pii_email_e235decf693f74c7f028]
[pii_email_e2109f7c237a98d54780]
[pii_email_5d278d6571ff1a89ed2c]
[pii_email_6e1e7db9caeb95d0e37f]
[pii_email_098422b92632aeeb144d]
[pii_email_954d7d1b1e29e04a5289]
[pii_email_095e368daca971e93bb6]
[pii_email_f1791cfb48c02eed994a]
[pii_email_9cb42347ae8ae30654f6]
[pii_email_0b5048d6eda1a5b53621]
[pii_email_43fea7b487966cad6454]
[pii_email_90510c606314b28e43b4]
[pii_email_aef0cef84110dd18eaf0]
[pii_email_9aaadc334d9bea746652]
[pii_email_4a751036f750a41d221e]
[pii_email_ea900507fd981910182f]
[pii_email_5137a6e25d70ebb3fdc7]
[pii_email_720c661b5a7f1c684c88]
[pii_email_998d3e5a5ba5f7aa7b69]
[pii_email_b78c3c86a7f628eb8b66]
[pii_email_ba50a120e6d661401923]
[pii_email_84abded229291cba0f72]
[pii_email_5dec5716f44ecce72099]
[pii_email_3c1e7b5aec4d33af3ea6]
[pii_email_9d6563cc003ffe60e581]
[pii_email_878df702d443c8faae0c]
[pii_email_f8674367e9562a2ad185]
[pii_email_ba2c5bf457d4197eb970]
[pii_email_cbda06c9e2302705a557]
[pii_email_add65677be879a715722]
[pii_email_d6485d3ac3527dd8c6c3]
[pii_email_f251525e08ec4f76cd67]
[pii_email_fa6bdfa4f97a55393c16]
[pii_email_4ce6667037bb0adb6029]
[pii_email_9437dd0afead3da3d610]
digital river ireland, ltd. [pii_email_5d19fb717f1a7f40b03c]
[pii_email_c1217258fcda86d43a27]
[pii_email_79ec283637837ccdb678]
[pii_email_9ececab97adea6f9d6b6]
[pii_email_47852b556657d34d7775]
[pii_email_151bec11d189ff79a688]
[pii_email_d061bd53a31f3c107546]
[pii_email_838b79c82eab628f032b]
[pii_email_262bba146c4808831fbc]
[pii_email_9848f1804272c9b4eaf4]
[pii_email_2194aee49f6a5cc76214]
[pii_email_db2bfb9872a5b93a1cc3]
[pii_email_2de8ba11e89bfb19b506]
[pii_email_ed476ae494ebbf9bf1a3]
[pii_email_34df5af6313836482a51]
[pii_email_848fdc4026f00a57f526]
[pii_email_c965e448049b5884a5af]
[pii_email_0624542b96d663e4f517]
[pii_email_6d6392b3fac0b66f7950]
[pii_email_c3dd9db0fe7f5cd2bcf3]
[pii_email_50ec67a770d09d2a986d]
[pii_email_1e62422c6af57422bcd0]
[pii_email_1e49784a555d2d51b1db]
[pii_email_a134fe53b5bc1e80ce84]
[pii_email_ce305f400c58a917e89e]
[pii_email_5cd5cbefa2ddc4926733]
[pii_email_3032cd736c1a563e159c]
[pii_email_4e59dda2c59179c753ca]
"[pii_email_c597d14b1eca08517963]"
[pii_email_cda7983ef0e74357e55d]
[pii_email_8aaf7155f17a3cfdbbf8]
[pii_email_ffc5dea4c140a571ce81]
[pii_email_64b184b2b52b23e56d1f]
[pii_email_5e598a5c10a65b68b3d9]
[pii_email_c3a52cc7f27e6fd47c5a]
[pii_email_bb4cad370bfe1d1822b9]
[pii_email_1eb90dfbb2bdc6456ffb]
[pii_email_d8e55e3d8046dece2078]
[pii_email_679f305538e46b4ea874]
[pii_email_2fa9fbe71c3661222964]
[pii_email_940df3b58ddb19707409]
[pii_email_8c3f2e595eeca8aa86fa]
[pii_email_c11377d5762c60f3279f]
[pii_email_8da52476ae84c683a915]
[pii_email_f3e8cce695a55bf3a09a]
[pii_email_bfab79049af0ccd72784]
microsoft-konto-team <[pii_email_e6685ca0de00abf1e4d5]>
[pii_email_7c2208b908310feeb63c]
[pii_email_0e44118cba3c5efae86d]
[pii_email_226f498131aed37f0fa1]
[pii_email_79938c8938c375ab834d]
[pii_email_d9e2c17b321004a89b06]
[pii_email_645636ddf9901a035fbf]
[pii_email_f468ee62c6a1379cf216]
[pii_email_c7340c7df73e12e8da1e]
[pii_email_5235ab92a4047868442c]
[pii_email_565938c3d6f718c2e73e]
[pii_email_2021edc6bf88520fdc5e]
[pii_email_9525aaff76af8f5a2dd9]
[pii_email_9f5b12a7f4fff8f4034f]
[pii_email_23f2f758463e6f5582d5]
[pii_email_90cfa1941f0233349181]
[pii_email_b07bea135a403df014af]
[pii_email_8f3ecff430fac1daa337]
[pii_email_641f09ff73307b1cca36]
don ho [pii_email_d00c2eb01b503dd4ba68] notepad++ (64 bits)
[pii_email_910e7f9f7e806cc18210]
[pii_email_ec2b0a4b5cde501b200c]
[pii_email_21d2106ae77e2bff0242]
[pii_email_60b6e053a4ba030b6849]
[pii_email_38705c70de02d2b0ff76]
[pii_email_d2d91c6b0dddcbfe4a3e]
[pii_email_3ca22155a0589f8ed0af]
[pii_email_f089fa2f036fa22334c1]
[pii_email_482addadd5d13d1e69f2]
[pii_email_9c2d184f90495d4f944b]
[pii_email_364f8fd99e452632dd56]
[pii_email_147bee624389c1e9450a]
[pii_email_70565956dc8bd4bfd7ef]
[pii_email_bb62a7051fefb0dbe384]
[pii_email_d62b1626bc801ad9bab9]
[pii_email_9d7ad8a2d0698880f1c8]
[pii_email_0814b2edac53e5c5cddd] /gu
[pii_email_eabb450b83046e181e19]
[pii_email_d626d262a43cc8088b93]
[pii_email_62a8a8e51f929f4ca416]
[pii_email_688e08351888b51b5728]
[pii_email_d4961b0e087b71157b0c]
[pii_email_884d473744b8d9c2891f]
[pii_email_06e08bf258f2a20fe237]
[pii_email_ff707f0811369c18b910]
[pii_email_e423bfc0c040490be718]
[pii_email_1b07e467bfdd9251fd75]
[pii_email_d374ae1d71ba25566dc9]
[pii_email_bda0b372bc07faa303f1]
[pii_email_9ac9d969188032603fa2]
[pii_email_730084e51e20b35a925e]
[pii_email_1e08b3be37a65fad14d3]
[pii_email_83431bfa3f00c8165b7f]
[pii_email_443b0e1f49d55e10ceda]
[pii_email_9adeb2eb81f173c673a5] echt
[pii_email_8ba7af63ea27f020a0cf]
[pii_email_91fc1f8492f80142a1e3]
[pii_email_4f7baf62e7770d8101c4]
[pii_email_fca81dc8ddc41e860ea1]
[pii_email_6a75f7662d09754ecbeb]
[pii_email_f97f5f4f8a92c0a0716b]
[pii_email_361fe9bc996c9c296d02]
[pii_email_a81ef1deef0d656abaa1]
[pii_email_59fb384883490a8d93bc]
[pii_email_69327390036466564f6d]
[pii_email_20e64c59ac2622d3e732]
[pii_email_25bf83bb8cd7f28f07fd]
[pii_email_a97a5363b3264eac7076]
[pii_email_5f3d482e57b1c3ad001f]
[pii_email_083fa7edfa13dbc06227]
[pii_email_5cb1cc43de224c0ce8df]
[pii_email_57e360f88fe358632958]
[pii_email_16659ac4d16019a5dd30]
[pii_email_58a35b836ecb1c9b38f0]
[pii_email_bf768dffe99e2cbe9fcc]
willkommen [pii_email_45b76ec3679e9c20466d]
[pii_email_b801c98fccc166106f54]
[pii_email_997aa4eb35fec9b091e5]
[pii_email_252cc798df01e993d168]
[pii_email_b53938b0cb7f8978cd0f]
[pii_email_2e28eb94c4fd36f57d52]
[pii_email_a20ab63143d37bc9c789]
[pii_email_61a416d67f1370d7ce5b]
[pii_email_aa0a3369cb43448c18ec]
[pii_email_aa5bcbd81763245a3117]
[pii_email_22742402e9888db146a8]
[pii_email_a07d2ce7f4dc05223177]
[pii_email_53ea91d0e680f6fac1a3]
[pii_email_63d630b64b37035e45c6]
[pii_email_195725fa8487e41ff881]
[pii_email_e85ba92cf9092f27d6f4]
[pii_email_42b08dcc92327f93aa56]
[pii_email_7e5d21b59350b3b6e90f]
[pii_email_db42f2bfb155dfbe5a14]
[pii_email_e41b2617ac662c903a8a]
[pii_email_8cc8bf3d8fabde184656]
[pii_email_c10bf11146645ab44f10]
[pii_email_5df76aaa1c968cc7a0ec]
[pii_email_1b5173ef571b3e2beca0]
[pii_email_69641c7f2ccc4dc8764b]
[pii_email_4a6ea8a52a3c34970940]
[pii_email_eb52b7773a59a4ecc92f]
[pii_email_8be491ef3c5f2d7fc35c]
[pii_email_52a292646335929f9c71]
[pii_email_13ba00188da9917c99e7]
[pii_email_20b3bf198922d45da433]
[pii_email_becfc9467a33bcd813b6]
[pii_email_6ebfb4df2749e1aa9d4a]
[pii_email_cb1ea453946c9a1ec596]
microsoft <[pii_email_33bcc5fa9284de56eb3d]>
willkommen [pii_email_e51c5854100214f9ff87]
[pii_email_4f80b0baf37b936784ac]
[pii_email_4f584f2f83c4a5606d4e]
[pii_email_2582f2b13cbaae2910b8]
[pii_email_bcd7917ed844ad399902]
[pii_email_ecf41d1f1c30b2fb22c4]
[pii_email_041f07bb7cb91016ead9]
[pii_email_d14e3d41ea883597944a]
[pii_email_e57999683f90094c8697]
[pii_email_1b452ccbc0c2ffd96527]
[pii_email_4b8d17bc77d93c616d2f]
[pii_email_1ff570821ece959f96f1]
[pii_email_b29060e824e5fc14b7d5]
[pii_email_ea2746472c3ae6e91e0a]
[pii_email_51be9336b67a8ba1fc9d]
[pii_email_9cf963b8cb98669cca17]
[pii_email_59df4f5d111d7c6a099a]
[pii_email_ebd377090e1fdca57c53]
[pii_email_07ddd96403486acc4bd0]
[pii_email_a52e96bf0fa4c508e1f3]
[pii_email_443ea8b7578649598220]
[pii_email_f8da22f5792eb4c9649a]
[pii_email_f8a7b305ab2c62f3165e]
[pii_email_fd924927b38fa9312953]
[pii_email_10d7385b51b0b5dbbddf]
[pii_email_517d2d848ca34e8d73e9]
[pii_email_48749d62fcb8afc29fdc]
[pii_email_5fa7db59482fef72991e]
[pii_email_f0a39b509ef24ef383cd]
[pii_email_5e9c17d9f4e05d20d116]
[pii_email_5ea0f64a3308327e4c3a]
[pii_email_5003ae2788d18615061f]
[pii_email_f9cac895fbf8ce6d4406]
[pii_email_911f316851b504c626b0]
[pii_email_bc3fd89c2550f7d3a108]
[pii_email_6c2fedaefd590e12420c]
[pii_email_9df80f42e68843109aa7]
[pii_email_2c5c847d4e800e1a449a]
[pii_email_39d4dd517c8e2efdf074]
[pii_email_45e64fe511f243a0cf54]
[pii_email_23668594dcc12ecfbdbb]
[pii_email_d54c3c88033cb8de839a]
[pii_email_a0531e1419c89ddb3d1c]
[pii_email_45462bf698a376dbf633]
[pii_email_ecf614b090a7b6df5da1]
[pii_email_3c161f7dc800b2b7edba]
[pii_email_4309201ee24f912be9dd]
[pii_email_5b385f8b22afbaf288ef]
[pii_email_2200d81e920b75eaacd5]
[pii_email_bc88596d95373f914d02]
[pii_email_95475a50b94ac55c2087]
[pii_email_611ddbc9ce4fe449f0de]
[pii_email_8924d9ad1f7532cfdc58]
[pii_email_82be029a29814b493cdd]
[pii_email_c751115fea806a7818ba]
[pii_email_9f0595ae512bf944929c]
[pii_email_ecd2f0f492ef6d599c80]
[pii_email_557a3f3bf1bc0af97f57]
[pii_email_a5a860209c269843de62]
[pii_email_364c883735def6448ffd]
[pii_email_6d75e10ac9b05b30485c]
paypal <[pii_email_10cb866b0b8f268f4a27]>
[pii_email_3ef9a1f03a864fb261a0]
[pii_email_a6207ac692dc20a83d67]
[pii_email_e552f6b4fe3f06ea86f8]
[pii_email_07dc035f93bb48df3057]
[pii_email_14d16c53d8db6eeb981c]
[pii_email_0e1343e98120337d2727]
[pii_email_2c539d37b3ae6aa114f4]
[pii_email_66711cb7e18e5b0876bf]
[pii_email_ac77f833209a2c81b718]
[pii_email_7726920a6574ab468b40]
[pii_email_51f7b223982a1eab2553]
[pii_email_d9c45b1a2d23f06a6e3e]
[pii_email_644e9b4a635394dd2884]
[pii_email_a84c41d03d0be1cb500f]
[pii_email_51cb8b6b5a5b3f480f48]
[pii_email_de532f0fbcb530e6ec35]
Related posts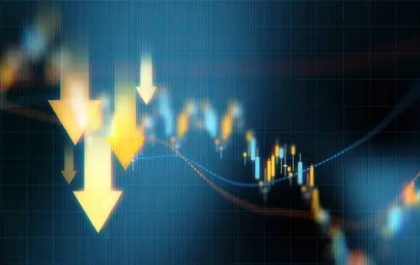 The Evolution of Banking: Empowering Businesses through Financial Solutions
The Evolution of Banking: Empowering Businesses through Financial Solutions: In today's rapidly changing economic landscape, banking plays a crucial role…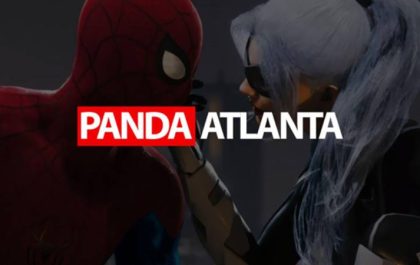 "Panda Atlanta: The Ultimate Destination for Gamers in the South!"
"Panda Atlanta: The Ultimate Destination for Gamers in the South!" : Panda Atlanta has become a hotspot for gamers in…