pii_email_2f6967783e544ee26da1 Error Code: If you're here because you encountered the annoying error code pii_email_2f6967783e544ee26da1 when trying to use your email account, rest assured that you've come to the right place.
We know how hard it can be to get rid of this nasty Error, and today we are excited to share some practical answers to fix this problem once and for all!
So stick around as we explore the exact cause of this problem and provide practical steps so you can get back to using your Microsoft Outlook software smoothly.
What is the error [pii_email_2f6967783e544ee26da1]?
The pii_email_2f6967783e544ee26da1 Error is an Outlook error code that occurs when the user has entered an invalid or incorrect email address. The error message appears as "Invalid email address: pii_email_2f6967783e544ee26da1".
This Error usually occurs when the user accidentally enters the wrong email address when sending configuring your account with Microsoft Outlook. This can also happen if the account is not configured correctly or multiple versions are added to the same profile.
Sometimes, this Error can occur due to system conflicts or installation issues in Outlook.
If you encounter this problem, The most likely answer is to check the email address you entered and re-enter it. You may also need to repair or reinstall Microsoft Outlook if the mail setup fails.
Sometimes, errors may be caused by an outdated version of Outlook or a conflict with other software installed on your computer.
If so, Updating Microsoft Outlook should help resolve the issue. Also, clearing your browser's cache and cookies can sometimes fix this problem.
Following these steps, you must be able to troubleshoot and resolve pii_email_2912dde8a44ca3e9185c  errors in time!
If none of these answers works for you, you may need to contact a method support representative for assistance. Thank you for using our services! We are confident this article helped resolve your issue.
Also Read: Watch Brothers Movie 2015 Full Hindi Movie Download
How to fix the error [pii_email_2f6967783e544ee26da1]?
If you receive an error code "pii_email_2f6967783e544ee26da1", it means that Microsoft Outlook is not working correctly.
There could be several details why this is happening. Here's how to fix the pii_email_2f6967783e544ee26da1 Error:
Check the system Corruption – One of the most common reasons for this Error is System Corruption. It would help if you scanned your CPU for viruses and malware to ensure there are no Outlook issues.
Uninstall and install Microsoft Outlook: if the problem persists after performing a revision, it is possible that you have to uninstall and try to install Microsoft Outlook. Esto debería ayudar a solver cualquier problema con el programa.
Update on Windows operating system: Microsoft launches periodic updates to help solve various problems with these programs. Intente actualizar su sistema operativo Windows para ver si eso ayuda a solucionar el problema.
Use another electronic correo program: if you have not used previous functional methods, you can try using another electronic correo program like Gmail or Yahoo Mail to access our electronic correos in Microsoft Outlook.
The more detailed archive division is one of the best methods to reduce the size of PST files
Firstly and transfer the PST file data to the new PST file. Also by the way, you need to generate one for yourself.
Secondly and these are the common methods that a user can adapt to receive as a method.
Lastly also does not work in your favor.
Also it must check whether the archive is at the height or not
The archive remains open, and the error setting remains unchanged of Outlook pii_email_2f6967783e544ee26da1.
And this error can be detected if the connector is reciprocating transient errors and can not send the message.
Also most messages like this have already remain delete. Also the error log indicates the number of notices that you want to delete.
And if you produce many transient errors, you may have a connection problem with the server. To resolve this issue.
Also consult the error log to see any advertisement error messages registered by the connector.
It confirm your red connectivity and server availability.
Also this error message is usual as if you were running another program
And it an error message appears in Outlook. Also mobile Manager to detect the error is the encounter. And it does not see any errors or problems that occur continuously.
Also it's an informative error message. Before resolving this problem, try other programs that are running when the device is the error message.
Also this error message could cause a problem with the Outlook Mobile Manager installation. Other programs.
And such as a management program or an antivirus program.
And remain told that the Outlook Mobile Manager files install correctly. Also to resolve this issue, run the add-ons and install Outlook Mobile Manager.
final words
Several reasons cause the [pii_email_2912dde8a44ca3e9185c] errors. Sometimes there may be reasons behind [pii_email_2f6967783e544ee26da1] with using multiple accounts in one Outlook software. It may also be due to an incorrect Outlook setup.
Check whether or not you are using an updated version of Outlook. Only an updated model will guarantee that there are no threats of bugs.
Cookies that have taken up more than the required space can cause more problems. The methods mentioned above will help to fix [pii_email_2f6967783e544ee26da1] issue.
Also Read: What are Home-Based Business Ideas? – 6 Types of Home-Based Business Ideas
Related Search to pii_email_2f6967783e544ee26da1
[pii_email_ccc72642c6c6e3fe8a61],
[pii_email_8a04977c69230edb9e5e],
[pii_email_951913e90540eed3d7f2],
[pii_email_e81149aedf5163435430],
[pii_email_bc0a4c46ed25ca97d421],
[pii_email_bc0a4c46ed25ca97d421],.
[pii_email_ffa4dae37cdfac16e8d7],
[pii_email_f33f24d9f2e16b70be76],
[pii_email_169fd43b817e470ae301],
[pii_email_f9bfddf3103f659807df],
[pii_email_4f756e6f0b8aa8e6c202],
[pii_email_e7c410e5e6fee72ca67d],
[pii_email_e8bd8b5c3e6ba7551a13],
[pii_email_b50f2487ad88cad5488f],
[pii_email_10cb866b0b8f268f4a27],
"[pii_email_f9bfddf3103f659807df],"
[pii_email_206d8398c02a8b733263],
[pii_email_3a4de1ed75a7e06d7e60],
[pii_email_6d58080b4b0962443f2d],
[pii_email_b50f2487ad88cad5488f],
[pii_email_8fe0f671b361c8ac5776],
[pii_email_e8bd8b5c3e6ba7551a13],
[pii_email_2c6d2da7924176e83f00],.
[pii_email_a1cc7b70d50b46098459],
[pii_email_8570bec3a66cb5d17cd3],
[pii_email_8f11625d0a000b277df2],
[pii_email_aedc4a3be3428a5007f5],
[pii_email_af270c373dcdfba790c0],
[pii_email_6d58080b4b0962443f2d],
[pii_email_21cd523c1657a8f83522],
[pii_email_b50f2487ad88cad5488f],>
[pii_email_22e85382f7dc146ba521],
[pii_email_3e40d0a6420a0f8b5bfb],
[pii_email_fa726aae9810c9f726a1],
[pii_email_ccc72642c6c6e3fe8a61],
[pii_email_ccc72642c6c6e3fe8a61],
[pii_email_ccc72642c6c6e3fe8a61],?trackid=sp-006
[pii_email_ccc72642c6c6e3fe8a61], login
https://[pii_email_ccc72642c6c6e3fe8a61],
pii_email_ccc72642c6c6e3fe8a61
[pii_email_e31e39ee685f3bae9c23],
[pii_email_61961f23fa6a16c0cf3e],
[pii_email_1e99215a2a7130f33f11],
[pii_email_e67fbfa9ad241b09cefd],
[pii_email_d8b5ae9e746baa12514d],
[pii_email_c55248e9a26287f761c1],
[pii_email_656502b8d01327bdd1d8],
[pii_email_be6a02b85c2ea8b5dde0],
[pii_email_656502b8d01327bdd1d8],
[pii_email_921c2c8abf6264fa57fd],
[pii_email_67c5f5da8c8c05079c1c],
[pii_email_f9bfddf3103f659807df],
[pii_email_1097f20dcb907316f9fc],
[pii_email_2ae625b37954204db4c1],
[pii_email_e8bd8b5c3e6ba7551a13],
[pii_email_656502b8d01327bdd1d8],
[pii_email_22e85382f7dc146ba521],
[pii_email_3a4de1ed75a7e06d7e60],
[pii_email_4ea9494f86dbf020e0d8],
[pii_email_656502b8d01327bdd1d8],
[pii_email_5023baf971192e62aaac],
[pii_email_656502b8d01327bdd1d8],
[pii_email_2912dde8a44ca3e9185c],
"[pii_email_f9bfddf3103f659807df],"
[pii_email_ee99de5adf4f85e97c9e],
[pii_email_4e483cd756b5612aa020],
[pii_email_1e99215a2a7130f33f11],
[pii_email_fc52c843021e7f39d423],
[pii_email_61961f23fa6a16c0cf3e],
[pii_email_294c997bfed8e0a437cc],
[pii_email_6082363d1f210667f5fa],
[pii_email_0b374009ebea3c8a68ca],
[pii_email_01072a5bf2e32835a0c3],
[pii_email_f471d3ee8613f77bd6e2],
[pii_email_b9293670572baa1f4721],
[pii_email_f4cea690933c501337c1],
[pii_email_f471d3ee8613f77bd6e2],
[pii_email_f471d3ee8613f77bd6e2],
[pii_email_387fb3a7cd2b118358b8],
[pii_email_986f4eac5e8bf844dc05],
[pii_email_8570bec3a66cb5d17cd3],
[pii_email_8fe0f671b361c8ac5776],
[pii_email_f2b2de632a0367c81cd1],
[pii_email_c752da6d57c276815ca2],.
[pii_email_c752da6d57c276815ca2],
[pii_email_ddea34e9bcc0386cbdf8],
[pii_email_22e85382f7dc146ba521],
[pii_email_c597d14b1eca08517963],
[pii_email_fac20b28ca7fd86484f1],
[pii_email_bc0a4c46ed25ca97d421],.
[pii_email_c75373ce5b34bf577425],
[pii_email_f471d3ee8613f77bd6e2],
[pii_email_a9670055c93d0a2b4bd0],
[pii_email_2912dde8a44ca3e9185c],
[pii_email_0b374009ebea3c8a68ca],
[pii_email_4e483cd756b5612aa020],
[pii_email_c55248e9a26287f761c1],
[pii_email_9040e886dc61f70dad0c],
[pii_email_5023baf971192e62aaac],
[pii_email_67c5f5da8c8c05079c1c],
[pii_email_53d8fb431ca7df16bb36],
[pii_email_e67fbfa9ad241b09cefd],
[pii_email_d8b5ae9e746baa12514d],
[pii_email_62431a703831ac10ec88],
[pii_email_7e2ce5529ba139f2e3f3],
[pii_email_1e99215a2a7130f33f11],
[pii_email_656502b8d01327bdd1d8],
[pii_email_921c2c8abf6264fa57fd],
[pii_email_656502b8d01327bdd1d8],
[pii_email_6082363d1f210667f5fa],
[pii_email_5553f4e1b087aa7bb88b],
[pii_email_3a4de1ed75a7e06d7e60],
[pii_email_ffa4dae37cdfac16e8d7],
[pii_email_6d58080b4b0962443f2d],
[pii_email_10cb866b0b8f268f4a27],
[pii_email_338034f14d68ea443925],
[pii_email_e7c410e5e6fee72ca67d],
[pii_email_d27ce59dbbab3d399dd3],
[pii_email_206d8398c02a8b733263],
[pii_email_338034f14d68ea443925],
[pii_email_21cd523c1657a8f83522],
[pii_email_ed48e0db261ba6ca800d],
[pii_email_387fb3a7cd2b118358b8],
[pii_email_fa857eec05e5a3cd13e3],
[pii_email_986f4eac5e8bf844dc05],
[pii_email_b50f2487ad88cad5488f],
[pii_email_8a04977c69230edb9e5e],
[pii_email_f2b2de632a0367c81cd1],
[pii_email_1d6e2d7bc212760b7714],
[pii_email_e7f71c0780ae9baa16c2],
[pii_email_2f385998c5e3f9e2d52d],
[pii_email_c752da6d57c276815ca2],.
[pii_email_6d58080b4b0962443f2d],
[pii_email_5b7450b3c52ee3dc0fbe],
[pii_email_b9293670572baa1f4721],
[pii_email_ede4508531a11ede4b07],
[pii_email_3ab3cc43cc1e13a096b4],,
[pii_email_338034f14d68ea443925],
[pii_email_ccc72642c6c6e3fe8a61],
pii
[pii_email_3e40d0a6420a0f8b5bfb],
[pii_email_f33f24d9f2e16b70be76],
[pii_email_b00f854b68699ed1a3da],
[pii_email_a8cab6e2369f28fa0301],
[pii_email_ac7bb0728863fba01c4f],
[pii_email_2790b3b8602012e917c9],
[pii_email_1ea62df2564daf6c39d5],
[pii_email_b2223c98d08eee1ba1b1],
[pii_email_c597d14b1eca08517963],
[pii_email_731e4fa49af5682d1af7],
[pii_email_7ea16c38bdbc2b3c4cca],
[pii_email_1d6e2d7bc212760b7714],
[pii_email_e6685ca0de00abf1e4d5],
[pii_email_ede4508531a11ede4b07],
[pii_email_8d77d735c270479e134a],
[pii_email_9adeb2eb81f173c673a5],
[pii_email_10cb866b0b8f268f4a27],
[pii_email_f2b2de632a0367c81cd1],
[pii_email_5d19fb717f1a7f40b03c],
[pii_email_57bde08c1ab8c5c265e8],
[pii_email_51379926175b1edb8738],
[pii_email_4fd014f39efe1745d8d1],
[pii_email_9f55451c2842463277c4],
[pii_email_140aef3f188184ed374d],
[pii_email_e43ebd016a192406b125],
[pii_email_3c71fd7e05f3e6d820db],
[pii_email_6907e04bc91aa2fb1d8d],
[pii_email_1db51141573eca3c3352],
[pii_email_55e94efa88af65b7658e],
[pii_email_631475f41965502850a9],
[pii_email_d44fdc206d0fd35f3f64],
[pii_email_e27a0a620c6d0454d994],
[pii_email_f4c2c602de1958dd0ca3],
[pii_email_dc7e929425c20fc4d8c2],
[pii_email_7e19be4aaa02404e4109],
[pii_email_4b585e62e693490667da],
[pii_email_ae5be122f1b8a614b942],
[pii_email_9b402ad1304f57c98cfd],
[pii_email_71bfef990cd79deb2e4e],
[pii_email_5b2bf020001f0bc2e4f3],
[pii_email_1e0f4e2dc0caa3e167df],
[pii_email_198387e2e81b070a9af4],
[pii_email_43ead0f0e82d290a6c10],
[pii_email_30219666bd07ee2736d5],
[pii_email_31808adde1a874059bc7],
[pii_email_9bffaf2f88a8db1c7483],
[pii_email_1cc4b310ca9ab82d5278],
[pii_email_8cb86595e0ee17d87be7],
[pii_email_9cf6e18ba027db75fc29],
[pii_email_61cf1ae650e7b03873b1],
[pii_email_16b49e33f69e113abded],
[pii_email_2d6a65927085ae06ac90],
[pii_email_7270bc38562f571dc2fd],
[pii_email_b629d9144d00cc4e19a0],
[pii_email_fcbaa18ef5c9ae21e824],
[pii_email_cd4b80dbd951adb0d4dd],
[pii_email_4dd09cddea0cd66b5592],
[pii_email_3ca22155a0589f8ed0af],
[pii_email_24874a9d62e1090a7efc],
[pii_email_899584955d2a40781ff8],
[pii_email_a55a6be1aa59391d6b51],
[pii_email_a9156473cd40b0128c46],
[pii_email_6895d8b728f6deb48f16],
[pii_email_c6b5750fff6b675a362a],
[pii_email_bf7d6a01c76b0f198f4f],
[pii_email_ab26e7938642658ac6c9],
[pii_email_f6922b23c06d9fa69ae4],
[pii_email_ea94a14321cd54d3c76c],
[pii_email_387fb3a7cd2b118358b8],
[pii_email_84e9c709276f599ab1e7],
[pii_email_1c909c9fb19404f0df79],
[pii_email_35cc5ef4bf3d1e1a46d9],
[pii_email_5f5833f984b808f73669],
[pii_email_842a4ff8442fb78931e9],
[pii_email_14d20a5e2990d1eee80d],
[pii_email_033654fddf1674fd69a0],
[pii_email_3a1ac4e1a768334409a4],
[pii_email_fa737f35b9b7584ef915],
[pii_email_283eb09cdb74e00fd754],
[pii_email_c03b0d1427ff84e5fc59],
[pii_email_7ef4e23a53f4e9722dda],
[pii_email_5c639285e6e40e40e7cc],
[pii_email_3ff52906d1ef28801038],
[pii_email_3a861401b4a1eb27f4f1],
[pii_email_639b9125d78c8749d6c7],
[pii_email_019b690b20082ef76df5],
[pii_email_d976beb2a1179f533ae9],
[pii_email_60be306722b1a461b9ba],
[pii_email_d53f6e04d25bdad759a9],
[pii_email_4f6a3bc1061f26b88cf0],
[pii_email_71ce00372a33e5afa2c6],
[pii_email_c75373ce5b34bf577425],
[pii_email_3f098ec0a88b3d3d3f94],
[pii_email_f886ca817c3ecfa6ece0],
[pii_email_82005fdea443f62026fd],
[pii_email_4316edb7cd2460bf5015],
[pii_email_47a469dd82e411f697df],
[pii_email_5badcccdf50846dd56ce],
[pii_email_bbf332767a0659253bdc],
[pii_email_f25df309bdbef680a0e1],
[pii_email_a5aa79d7c9d0a3b08629],
e [pii_email_0a72d502843805b3bc5a],
[pii_email_6fc72bf13a443be37ab3],
e [pii_email_06c8309b994327a502f2],
[pii_email_9ffe7718b81dd7066dea],
[pii_email_ff52f6e3c01e03da84d8],
[pii_email_0dfd0e449820dfaf38db],
[pii_email_c67ad251f94afd244586],
[pii_email_92db8e33e515d756c12b],
[pii_email_6727984bb1da62e67177],
[pii_email_5d24ea94de9a41397f2e],
[pii_email_417ef230ba32dcf00f80],
[pii_email_96ee207bfcb4c8427249],
[pii_email_db926b578284777b7dbe],
[pii_email_575f461eb3c3503338b5],
[pii_email_aa4a764769a401fd49a4],
[pii_email_975fc19ed99147a411a9],
[pii_email_3c1a8e92b4250500a2d8],
[pii_email_fdc8692ac8858dd47483],
[pii_email_a427253221614b6547d5],
[pii_email_773f1a0e3b1af5016e26],
[pii_email_d630966944a256bfc95a],
[pii_email_8314f29025376ace38d8],
[pii_email_097f93d968cefe61d29e],
[pii_email_c0046e955c38627b7b5b],
[pii_email_7d1e7687a65c293f82fc],
[pii_email_623b1640f5f21026ae5d],
[pii_email_5e6aa07b528057d9277f],
[pii_email_5a3a888a1cbb75c122fe],
[pii_email_211ebb462d2a577b4d36],
[pii_email_246de12c47710c114463],
[pii_email_d2aea3ab87cca644ee0f],
[pii_email_0814b2edac53e5c5cddd],
[pii_email_e383a4b7bd4ce7396466],
[pii_email_098f0b1b44435922948b],
[pii_email_4e72ef389205dfc3098d],
[pii_email_caabf228378618e48556],
[pii_email_ca1a6786d32da826ccac],
[pii_email_29539076c948bffe773c],
[pii_email_33bcc5fa9284de56eb3d],
[pii_email_713ba92f9d2a5756c242],
[pii_email_a8eb0a05b91e6902c9ca],
[pii_email_daa3f160b6cfe2011863],
[pii_email_6c57bf85b0d66b7dbb50],
[pii_email_48423a12a016acf36698],
[pii_email_69b12753a8fe6352b815],
[pii_email_0802ca04a21b49f96f27],
[pii_email_955ae72e542c57653480],
[pii_email_8bcbec08ea93f0552748],
[pii_email_1525e5ccfcf2f2f19454],
[pii_email_d2e14c6b10c781e8b6c4],
[pii_email_56c53342f8bec10432a5],
[pii_email_259368d8df554e2c2092],
[pii_email_dbcd02c1083904a7e96a],
[pii_email_a39add055032f55de7a2],
[pii_email_44530685a2207fadbdb8],
[pii_email_3ab0f039ca917327827c],
[pii_email_0ea58ac774d9f4004fcc],
[pii_email_993aa8477043459aeac2],
[pii_email_cab74514e6c456d1f46b],
[pii_email_d8260e55824af5b7193b],
[pii_email_481553cf7f0e7fefaf9a],
[pii_email_0642b6407de1d9fad1d4],
[pii_email_034697f5daed47c4dd64],
[pii_email_9fde58e1e1239a6bb110],
[pii_email_f973440c414c9a1c1f97],
[pii_email_bf208dd122af5d5371bf],
[pii_email_80b350501a17240deb84],
[pii_email_ce132da233711222b2eb],
[pii_email_228c94951a116866b440],
[pii_email_fc1bc974e4903ebc27ab],
[pii_email_eb38b1afc283a4a01074],
[pii_email_53379e41c4f27609b824],
[pii_email_fa418b7f941854c11195],
[pii_email_22d5fce28b07f4871793],
[pii_email_0e3b1c416b0e89cb9ac6],
[pii_email_0cd81888a5fe7246075b],
[pii_email_fde911ca3c9a57230eed],
[pii_email_bc0587309ca8e72fde61],
[pii_email_1bfb03e0aa0638cf214d],
[pii_email_6d50b37545997ff7262c],
[pii_email_78a39e465bb560fa7f29],
[pii_email_30972194668a760cbf54],
[pii_email_bbbf907c5c0fad8b2444],
[pii_email_562a8752ffd2c9b631dd],
[pii_email_cf0a609c106086fdd63f],
[pii_email_6e710c6a69972f4411d1],
[pii_email_99118741909349ddeebe],
pii pokemon
[pii_email_0a72d502843805b3bc5a],
[pii_email_f875e532bbe17e22260f],
[pii_email_5ea337ed017ed0f82193],
[pii_email_ee3e81ea14697528ba2f],
[pii_email_faaf54fa60d3e181e9b3],
[pii_email_0d163db6b510e5be497e],
[pii_email_e3bf6f21b02fdf2ee91e],
[pii_email_28f1f6417a5bf650b5ec],
[pii_email_ce470bcff5d842796ce8],
[pii_email_a37aeab4f52a36cfec65],
[pii_email_bc0906f15818797f9ace],
[pii_email_52f92a95cc2eccdf16d1],
[pii_email_ffca7110eeeb9325550b],
[pii_email_4e90fe51057d2b07feef],
[pii_email_7dd54c6bd0ef298d661b],
[pii_email_5c2678803099136ce71d],
[pii_email_e1302684a6ddafe3a0b0],
[pii_email_ed005645bb2cdc9890b4],
[pii_email_99c9ccca13760bd4f3e4],
[pii_email_6e44ed5a826c423f3214],
[pii_email_6f135a6ef99707c2c0eb],
[pii_email_4d9df02ad15109be5377],
[pii_email_a1e29729b0e231571ee5],
[pii_email_b55b31eb4a9283ecccca],
[pii_email_a6c33e836c8e4c0dc6aa],
[pii_email_e63d09a69f2dc2ca5e98],
[pii_email_9112bd389dede22ad87d],
[pii_email_a1f411eb57e141468de6],
[pii_email_6fac0f93a0fb907d7c3d],
[pii_email_7193baf4bda4b34e0614],
[pii_email_9cef0e8c1b4007e60d4a],
[pii_email_4ec8354191a82f79d266],
[pii_email_e645489e6f548ad1a263],
[pii_email_7a10e25262e9951483df],
[pii_email_0f10850118e26af27cb2],
[pii_email_cba977e6a11a53e50392],
[pii_email_9ec20a1f843adb33b562],
[pii_email_dfe907e4982308153863],
[pii_email_1f24e1fcea419d33351d],
[pii_email_7fbeb65ee25415b3973f],
[pii_email_0773d1d5381014c2953f],
[pii_email_787e814632ac2eccb9e4],
[pii_email_400650057625103c3f43],
[pii_email_a9b345b626e7d22e0e26],
[pii_email_8d57bfb6a8eb006b2d0a],
[pii_email_e8b4bc7a6082dead921d],
[pii_email_6a4397420f4118055387],
[pii_email_ef934691bac99e4882ca],
[pii_email_3f73dcf2d3f12d7d549c],
[pii_email_fe681f2f06a46fe33977],
[pii_email_338034f14d68ea443925],
[pii_email_6134804f631a7ec55e52],
[pii_email_8a0a591c65426c03c9a9],
[pii_email_a42277285fa7a777ff7e],
[pii_email_22024d49b04232bf6da0],
[pii_email_341810f15fff8d3949bb],
[pii_email_c528fb43d88ed3ffcd5b],
[pii_email_97bc50eaf8a59db36393],
[pii_email_82ee6fd797a894fe966e],
[pii_email_ce80e881463d5a72e0a9],
[pii_email_c6277ceb69fa9c3380fa],
[pii_email_3cf9a06f0235de7f8c3a],
[pii_email_3b83a7ff51e050446373],
[pii_email_03c3d2d0dcd996f9a9fc],
[pii_email_9005d2bde57a358104c9],
[pii_email_5ab6d89d88b5b042f212],
[pii_email_cf5c17a4198e6de6ebb1],
[pii_email_e31d52aa0d183b744ddb],
[pii_email_bd0172904d9b9894585c],
[pii_email_997d43e3372ad2842c6a],
[pii_email_b2510b3cf0f884dc4580],
[pii_email_f23c4a18e05e819cc5db],
[pii_email_cf6258d47ee910f6b765],
[pii_email_ed59beefb39bb125fe51],
[pii_email_f657520cbde8fe43cb61],
[pii_email_8caadf8381ea840ca6b8],
[pii_email_50b2503bcda9234414dd],
[pii_email_9e8be33b4030f7a84b83],
[pii_email_6666d16632bb78892692],
[pii_email_acff4674a893282ba558],
[pii_email_422204822624d1eba04d],
[pii_email_871e8f24a38a4d40fc74],
[pii_email_b0c7e843603d4d1f2e4b],
[pii_email_dc9d8f1b2795a9da69e0],
[pii_email_274fd86c2624ac2c3e62],
[pii_email_61688e7a2d4d582097d6],
[pii_email_d1647188b0c15044e387],
[pii_email_dfd220aaaa6c96d05c97],
[pii_email_419126e8b0834aa4770b],
[pii_email_d764ce366426256223a7],
[pii_email_82d1acdfa1f0b8dbf078],
[pii_email_6933b343c8686314eaf8],
[pii_email_f5cecd5e6762ab734cad],
[pii_email_0bc47727f0f0bfa12870],
[pii_email_b03adc81993e55dcb5b5],
[pii_email_9e54cd39c2bafd8f14a2],
pokemon pii
[pii_email_a170429660bb54fc1ee7],
[pii_email_696aab39d87212143f2c],
[pii_email_ccb2c3a65e10c3e376dd],
[pii_email_99ecab1fdedf2f363573],
[pii_email_7ad43b498b29036bc427],
[pii_email_7087293f2dfb1eb98234],
[pii_email_3d762af0c9ffaba2a4c1],
[pii_email_7e2a4c52a3924dc0a89c],
[pii_email_10fa061044d68c0a85b2],
[pii_email_50c49b5b32b85da6fd74],
[pii_email_609d0d3d960d4b1fb4db],
[pii_email_7e93cb0eb9ff7a4b183d],
[pii_email_addd0b7d7fad319de971],
[pii_email_f622e47f7cb143d25c8c],
[pii_email_4434acbce191b20b94af],
[pii_email_a8c9f71b2a2627a86e11],
[pii_email_e9d48ac2533bded18981],
[pii_email_9ebe26d230a39b373a49],
[pii_email_e48e99b7ed4c8c4849c5],
[pii_email_d5a29d07d8597e10c157],
[pii_email_ba32f57746671a10fdfc],
[pii_email_a7e03a9747809d77db07],
[pii_email_a24a96ca0e8e052c1d4d],
[pii_email_f8420267ce3e71fb53d2],
[pii_email_b9acc2bdaaf37f698539],
[pii_email_dd756b6cc883d40d06e9],
[pii_email_e70df506d228af25efcc],
[pii_email_b0bd2772254ae7e855ca],
[pii_email_fc9669d08da64edb911d],
[pii_email_477fee85d84c0bd3e747],
[pii_email_3c8fc767ed2e1e44c367],
[pii_email_aff84c3d97da075e3544],
[pii_email_a80305fd1ef6fe320af0],
[pii_email_f82d226d25f765a40afc],
[pii_email_e67aef3130fb973439d0],
[pii_email_b0ee235e06876e226a8a],
[pii_email_e573e2838fc7dbb46653],
[pii_email_d9b4ece962ebe5e11422],
[pii_email_ade8d9e03a0b01af7881],
[pii_email_d21fb04ee6e23b6395ba],
[pii_email_3f2005ffbd262e39374e],
[pii_email_037d07812f905a3927ae],:
[pii_email_41f70a3293a6a20310cd],
[pii_email_3c14a0cf9d9def99a06b],
[pii_email_b7bc1eecb6796bf5f671],
[pii_email_6ff10200373a05ccb6c6],
[pii_email_021dd70ca845e94ca2b5],
[pii_email_69f958541a2e28d18107],
[pii_email_e4ba7732a588e946ad08],
[pii_email_5bc41c91693605b47b87],
[pii_email_d8d71769aed8b2f4d458],
[pii_email_9040e886dc61f70dad0c],
[pii_email_f14f7d6058b749a26438],
[pii_email_576edbca596501401a24],
[pii_email_85f0fb1cb59d553c7f76],
[pii_email_961c8ad684b6a31d7ae1],
[pii_email_cfd39ad171d9ad90f637],
[pii_email_c6f878ca0910b3f0e2ed],
[pii_email_637a561cf1c8a2302abb],
[pii_email_9ebe26d230a39b373a49],.
[pii_email_5fbbd85d57fc8453109c],
[pii_email_d8bff56d23e3c564998f],
[pii_email_6c014d2537e20f516dde],
[pii_email_30514abcecc4a7cd44c0],
[pii_email_adfdac1a99201f426db6],
[pii_email_cc99947836afe22a8326],
[pii_email_7ed2f1eafc67f8555662],
[pii_email_a5589ab6dc4b85eb14f0],
[pii_email_7a13b1e8e6ef66b046cb],
[pii_email_643d9c2064f02355b586],
[pii_email_c5361afe8ad6318c2a01],
[pii_email_49e7b4cc724ce65282a2],
[pii_email_4a2c4b8ac335a278861b],
[pii_email_4b1e36a30e1abbabc9b8],
[pii_email_5758c3c1939fc0770d02],
[pii_email_041c37ca943953f30dcd],
[pii_email_90b3bf7d6566c721a45b],
[pii_email_626b6e58017b5d482e2d],
[pii_email_cf395a0c036c44b1dde9],
[pii_email_758caea86e1623a1312e],
[pii_email_c50705c343a755a2e870],
[pii_email_4a93b822a466195e7520],
[pii_email_bff3f74a62da8cd773d0],
[pii_email_c53b52baef1d8ce25801],
[pii_email_012203ae1a96354fa66a],
[pii_email_11b38290b6f70954e22c],
[pii_email_040e70e5f015d8350dd4],
[pii_email_a8d49f69bc903ea3a3ef],
[pii_email_4c9844171584f809e873],
[pii_email_d2060b6afa1085a5d31b],
[pii_email_74a1f171d711a4759575],
[pii_email_96ebbfb6f511a97c4844],
[pii_email_17152b5c60a2ee4c1ec1],
[pii_email_f75aee936e7da8eb66c9],
[pii_email_1663356b10d6c192c417],
[pii_email_3104a6cc9158590916bb],
[pii_email_f48f088d7fd65464441c],
[pii_email_5f1d9cda389539c2b9c2],
[pii_email_4bed9381c4492542536b],
[pii_email_26153bd5d40798c1ff73],
[pii_email_9cc9e6741d3635c5c445],
[pii_email_58b914aead23d4141216],
[pii_email_af04cb68a012e80b1624],
[pii_email_605f9400d3b1e4c4f9a7],
[pii_email_b6e8b2d0cbec3c9bfd5e],
[pii_email_84eb7572bd91baae7e9f],
[pii_email_6fae7bbb5537dfded6b8],
[pii_email_31f16ef4e31d60060f21],
[pii_email_2aabccf59e2f4b40cc5f],
[pii_email_21bc279c56454863b199],
[pii_email_d7103e3a9f5901732227],
[pii_email_e75c0989631d3c66f4d8],
[pii_email_9c560e9ee8c59e7b1301],
[pii_email_75551be3aa765c0b6139],
[pii_email_0799c24e86081bdf83f6],
[pii_email_140771873505d8a49be1],
[pii_email_6a04492b3dc7d2ea01fc],
[pii_email_00f2e2be8446cca7ae2a],
[pii_email_1b425d55f3d92ec54abe],
[pii_email_1e2047008e73d5900da8],
[pii_email_de0f626d4e7482c0b98d],
[pii_email_5b08e2ddd624c3db2bb3],
[pii_email_6ab9323b6fa6af9a2f06],
[pii_email_a98eba96cbada892b819],
[pii_email_dd19c9b155a41c23aaa5],
[pii_email_69af56ebea45cc793f10],
[pii_email_5e62c8a0c0c73c6109dc],
[pii_email_5f989e2fb5d007bf52e0],
[pii_email_3d7a961fcee0de35d04b],
[pii_email_dbeba44a624977e8c107],
[pii_email_caabf228378618e48556],.
[pii_email_288aeb6785f5c4ed1b44],
[pii_email_2202997766f8b6d1ee5b],
[pii_email_6d957ace8c517f74a4ab],
[pii_email_203322a317a02dc01682],
[pii_email_93e142acaed7eed97542],
[pii_email_5698afedddf766c4a55e],
[pii_email_330519b9115d1475b28c],
[pii_email_7d8e892569756daa6a0f],
[pii_email_57bde08c1ab8c5c265e8],>
[pii_email_deb5b518aee05163c848],
[pii_email_cd18f05216b1649c86bd],
[pii_email_b79178612aebd3bcd710],
[pii_email_4b65eec0f23a25680aa8],
[pii_email_c7e566643a4b32b713b5],
[pii_email_78f2977b84f9368e7054],
[pii_email_4058879b575777b2b84e],
[pii_email_d8d8945004abe7e5cf86],
[pii_email_7846a071459b99a751cf],
[pii_email_ec06abab504c466b689d],
[pii_email_3420753319e3d32125aa],
[pii_email_162cadf1e6b6f279c545],
[pii_email_f2a28c6c2708cf50dd1c],
[pii_email_cd934d67fed5459ef035],
[pii_email_56394c4efd979bca36d5],
[pii_email_31e3dd6da9b0f80a3ee7],
[pii_email_8f996f4a8831e3933dda],
[pii_email_58de94eb4737fd1165e4],
[pii_email_7225d986f38973123226],
[pii_email_0a1cfd21e50a43978579],
[pii_email_b7e2809012b54215e2fb],
[pii_email_68ce6a12ef5f65e21ad2],
[pii_email_35266764e40b063c5896],
[pii_email_d6db096f47c4772ea311],
[pii_email_1be881db314b57d07d30],
[pii_email_b1465177156e96e1d2a4],
[pii_email_8dc9ca3a02cc1c947844],
[pii_email_fe74f4f577344479b060],
[pii_email_36659b218d2685bb6670],
[pii_email_34e4e58a0c72a747eb10],
[pii_email_eac7fe88395eedc37b93],
[pii_email_ac7b9a572b024ba29d6d],
[pii_email_6444de6a106152ebd878],
[pii_email_fa430f6b1b78da1c685b],
[pii_email_fe3d1326a2349bebe1b7],
[pii_email_1c071a0c0a37691db859],
[pii_email_f9c87aa4ec264c009d4a],
[pii_email_c89cf4c2982319cf55d0],
[pii_email_9972f1c61752415c9131],
[pii_email_d54e8c2f6910783f3cf4],
[pii_email_174d9303e80200940957],
[pii_email_3bf419b77eec066e05c7],
[pii_email_0b886632e727db83962b],
[pii_email_e11c3be688f0f51b214c],
[pii_email_70a3268ab85334812ea4],
[pii_email_bbb9339f19592120372e],
[pii_email_d9f403638e6684c9fff2],
[pii_email_c44709f39be23a2d3753],
[pii_email_fa1ca9da007a20ba70c6],
[pii_email_50ee9531487d065fe54b],
[pii_email_641ee381135d3f7539ad],
[pii_email_0f3a69d26c4c0bb5ec19],
[pii_email_4127b6d16b65afa67a0e],
[pii_email_eb0eea5b1cc63065e8c2],
[pii_email_9afe6d46c9ebf55c725b],
[pii_email_0bf604bc2a8428216467],
[pii_email_677b76e604d57b234348],
[pii_email_12b57a93e8b8a95651bb],
[pii_email_22c36ba9eb1ffb0c8ae6],
[pii_email_5f47ac5c70ba3df0884e],
[pii_email_a7f30d8e3d0956774563],
[pii_email_77b65d11a6a15ecc0823],
[pii_email_4214b1583bd31a252a16],
[pii_email_014183a6a619a8074ee4],
[pii_email_3f791af8654f72ebb342],
[pii_email_3248a4a45e65710c0912],
[pii_email_fb396249404016a017b3],
[pii_email_03a88f2b287e391a5723],
[pii_email_7e91e56c786415b3d8a5],
[pii_email_1fb71c35a7fd8be168d8],
[pii_email_67d11317a613ee8501cf],
[pii_email_fcce7598915098a9765a],
[pii_email_91147ddafafc8cf3a508],
[pii_email_240f82e32c07c5be402a],
[pii_email_58a024db355a603c9b9a],
[pii_email_c96696545e8b70862167],
[pii_email_65d62c27394a63ce47a9],
[pii_email_056ba88da450b1057ecc],
[pii_email_e91c1f858db7a1c32202],
[pii_email_0c7de9242c3b040c791e],
[pii_email_8eddfcbcb85de1888b9f],
[pii_email_3b9185008116974b7e9b],
[pii_email_d91da7d86175841eb286],
[pii_email_6af9d021df04306c3822],
[pii_email_7066674e8ad14ff0c6be],
[pii_email_bb6a415fe2f1e3d0f4d4],
[pii_email_8175564aa168081332d5],
[pii_email_c31346fff2b6307b017b],
[pii_email_633a65a8fb4e8fd74984],
[pii_email_e55ab31a721839e36f6d],
[pii_email_58145ecb359e75266648],
[pii_email_7c4e9413559823c8e4f3],
[pii_email_b24a969a380fc2f054a2],
[pii_email_7a5d1e60e861e93868cb],
[pii_email_18b8f9728d4ba0b61bab],
[pii_email_931c4c8befcf26fdbaf6],
[pii_email_1f490e8070616ab05d89],
[pii_email_4a7facb0d13ad507612c],
[pii_email_306434d83065ae34ce00],
[pii_email_13696bd4e0ff2d34e029],
[pii_email_231ebdcd765661457642],
[pii_email_f92c1720cc23e6743784],
[pii_email_9579fced155ce7f77e69],
[pii_email_41dbf59bce57d2d9a872],
[pii_email_991ba4714cfaf0115a75],
[pii_email_f24fed061cd1320e8d77],
[pii_email_3d0f14c86b6df8393c1c],
[pii_email_f10e7bb77e5d03ed50aa],
[pii_email_a0125d6e8ea8a51c1cfe],
[pii_email_a6c0bca8c04339339152],
[pii_email_8cf22a8ef5a4ca7a4108],
[pii_email_7813599430b395ff4587],
[pii_email_a086d7ebd494afcb7543],
[pii_email_8dd641680fa34b952504],
[pii_email_8d111e61c7df685660c1],
[pii_email_d5a72074e5b044138aa5],
[pii_email_ae67faa3a44358ed8712],
[pii_email_e8096afe6dd1e7184aa8],
[pii_email_473037d7d3a9dd619275],
[pii_email_bb5b06dd8e35297d52db],
[pii_email_36c00b2bdb5d18965537],
[pii_email_3e40d0a6420a0f8b5bfb],
[pii_email_62cfc42c172a59446aa1],
[pii_email_b6884531fd5d77de3fe4],
[pii_email_f965d73c3904539b9886],
[pii_email_caa7c1ffdf0482f02d8c],
[pii_email_c25a9ee324de50019230],
[pii_email_949fb89292db970c9c90],
[pii_email_ccc295ddc994fa78d3ac],
[pii_email_5a7975da53353e96e474],
[pii_email_8b72716f17eff8d49da7],
[pii_email_961e222f13463dbd69bb],
[pii_email_fec27bdf9e971fdedc71],
[pii_email_afbf344f7ec7cb62a516],
[pii_email_41414f3c922bdc9a33a1],
[pii_email_8e92bee402d369b7381d],
[pii_email_7294279bc4c1b2a5393c],
[pii_email_2d956cec896d57f3343e],
[pii_email_c0ff144dbf1cf384306e],
[pii_email_a7f395beac4360da43d0],
[pii_email_0b5c90f475a54b9fb90e],
[pii_email_cebf5a762a645e889aa6],
[pii_email_44bf5472ff7b01ed6491],
[pii_email_217ba02679b011a70039],
[pii_email_552101b6a30f8af000ba],
[pii_email_753ccf63fd1dccc3e231],
[pii_email_7976b30837955397969c],
[pii_email_39666cbeee230470e473],
[pii_email_d6192a1264f3e1f24311],
[pii_email_53b1f09bcede582a44da],
[pii_email_d59212cfd70105c50b43],
[pii_email_217ec88b0775489bf051],
[pii_email_a5e4b6b50157b4be78c5],
[pii_email_fd25aae6b076887d0396],
fit [pii_email_31a0afb4b55fc6f84eec],
[pii_email_6c8beb6e4d8331a5435e],
[pii_email_18b5c8d5adf0e5837d2c],
[pii_email_0019a7326cd1f93ad423],
[pii_email_3ffa94bba8180d898fe1],
[pii_email_d220e20851f5995851ee],
[pii_email_d0fa08aec49ca6c2f98a],
[pii_email_9e0f3970bb6ca534042f],
[pii_email_ab1a78229a484386820a],
[pii_email_891d5cde3ff0b68c8d13],
[pii_email_bf39bf849e9220fbf7c0],
[pii_email_0a1d6ad02ea0e37e2088],
[pii_email_ef93916bf4bee789111d],
[pii_email_640082fe501004f6bdbb],
[pii_email_de0dbbf14f2b51101900],
[pii_email_72c5fc3ffe9c577aeb5f],
[pii_email_cb6d0a94b5a98e904f28],
[pii_email_2b193a5e1f9541dc5b7f],
[pii_email_a7ca3e83c127ef2b920f],
[pii_email_1cae67774eb162d26086],
[pii_email_8f91628e856e0273b03e],
[pii_email_b447d5ae717155e90804],
[pii_email_1a488cd31366df0bfa2e],
[pii_email_ade4b299df75825b31e0],
[pii_email_720e8c8d3ae931c80e28],
[pii_email_58a6a619fc3ea359fade],
[pii_email_975695a8c007f05f9f07],
[pii_email_62e3ee8343c643c557f8],
[pii_email_a048b7c475a56fecdb95],
[pii_email_ce1d8f9fcd8c20382af4],
[pii_email_ee0f389145d5e8beb4eb],
[pii_email_59e715c0ee078e5bac4c],
[pii_email_938d464e238642487e4d],
[pii_email_bc404c9e8d1eb5eeabd3],
[pii_email_9e4f45f2e051b0f47aa2],
[pii_email_cb4caa530e7a29259dd2],
[pii_email_b8afced332675ba8af65],
[pii_email_de6cc1b113c1e55484cc],
[pii_email_aaeac7efe48ceed822e0],
[pii_email_d570a2379407c9894040],
[pii_email_afd6d0a0df6736be7acb],
[pii_email_88ad7912759ed17db8a6],
[pii_email_67c516f9ec369f283df2],
[pii_email_2f07c5d80f3990017972],
[pii_email_6e63830f2cd0e7f88df4],
[pii_email_4963ef873adfeebdcd41],
[pii_email_dd11bcfc90f3f251327b],
[pii_email_7cc4c1036b3de58e1c72],
[pii_email_b41d2fafc887703df501],
[pii_email_3193bfb8164038e487c7],
[pii_email_3c08ea4b198e8e270a5d],
[pii_email_9841b8aa693795825f72],
[pii_email_f089fa2f036fa22334c1],
[pii_email_34df5af6313836482a51],
[pii_email_ed476ae494ebbf9bf1a3],
"[pii_email_c597d14b1eca08517963],"
[pii_email_f91b0cbf42975886fe68],
[pii_email_a6c4152f47f4445152d9],
[pii_email_caa3ca844a9997fdf6aa],
[pii_email_b909909f2b2c34f33679],
[pii_email_d00c2eb01b503dd4ba68],
[pii_email_93d10c42d9d7121416e0],
[pii_email_23f2f758463e6f5582d5],
[pii_email_53a1b6aa20d3c35d2f51],
[pii_email_ffc120fe7c87ab7bc36e],
[pii_email_1d08ee19261102e0eed4],
[pii_email_3be9b418f0348b9a6919],
[pii_email_a134fe53b5bc1e80ce84],
[pii_email_8aaf7155f17a3cfdbbf8],
[pii_email_226f498131aed37f0fa1],
[pii_email_d2d91c6b0dddcbfe4a3e],
[pii_email_3ca22155a0589f8ed0af],
[pii_email_75d88bb97a2333e78657],
[pii_email_0fb4dee3e1467da1d221],
[pii_email_170f48204c9bdf9eafd2],
[pii_email_5137a6e25d70ebb3fdc7],
[pii_email_720c661b5a7f1c684c88],
[pii_email_848fdc4026f00a57f526],
[pii_email_c3a52cc7f27e6fd47c5a],
[pii_email_1521d277bf14ad4701cb],
[pii_email_5dec5716f44ecce72099],
[pii_email_84abded229291cba0f72],
[pii_email_8c3f2e595eeca8aa86fa],
[pii_email_bd26d9e4aae815b6c21b],
[pii_email_b2b32e842882b6893b17],
[pii_email_dfe3cf3209d9aaaf6d66],
[pii_email_1a1f9ab68878b08fbdc9],
[pii_email_fa6bdfa4f97a55393c16],
[pii_email_9dd4490e71a6b34bcb3d],
[pii_email_83834499099f8b027dfa],
[pii_email_1ec5c00ef5b6bf349a31],
[pii_email_3ba9cadd1f4ebce9ffe4],
[pii_email_8db37b1bed189e81cdb4],
[pii_email_384e23483b34ca2f3a45],
[pii_email_4ce6667037bb0adb6029],
[pii_email_f1a39ed09b16e6ee14d0],
[pii_email_9c2d184f90495d4f944b],
[pii_email_9d153dd3b66b4e3400fa],
[pii_email_f3ed6b5165069b3b8fb1],
[pii_email_cc711cf06c3052193418],
[pii_email_c1138be951642717ad85],
[pii_email_269f3156744acbb035cf],
[pii_email_8492eec6a72a67c43ecb],
[pii_email_f8674367e9562a2ad185],
[pii_email_ba2c5bf457d4197eb970],
[pii_email_a124f278cc925a273b62],
[pii_email_c83ae5a2a49c518c7431],
[pii_email_22d380d9acfcd048679a],
[pii_email_c622bcd13d2fc3b102c8],
[pii_email_6e1e7db9caeb95d0e37f],
[pii_email_5cd5cbefa2ddc4926733],
[pii_email_aef0cef84110dd18eaf0],
[pii_email_bb62a7051fefb0dbe384],
[pii_email_131546848961bc72085b],
[pii_email_02cad2f2b575e1f09295],
[pii_email_c7340c7df73e12e8da1e],
[pii_email_5d278d6571ff1a89ed2c],
[pii_email_fddfac140bb7b0b78848],
[pii_email_42838473784e11178f9e],
[pii_email_46ebadb9dc75c849179e],
[pii_email_cbda06c9e2302705a557],
[pii_email_e6685ca0de00abf1e4d5],
[pii_email_5960c5ef4e85bb5275b7],
[pii_email_90510c606314b28e43b4],
[pii_email_db2bfb9872a5b93a1cc3],
[pii_email_50ec67a770d09d2a986d],
[pii_email_6d3d2b9199619ab5afc8],
[pii_email_c26657a99b7891518a7e],
[pii_email_792857d490f0803d577b],
[pii_email_41d078f16612300ce64a],
[pii_email_3c854b3ab1305155d1ed],
[pii_email_cda7983ef0e74357e55d],
[pii_email_79938c8938c375ab834d],
[pii_email_d9e2c17b321004a89b06],
[pii_email_b07bea135a403df014af],
[pii_email_8f3ecff430fac1daa337],
[pii_email_9aaadc334d9bea746652],
[pii_email_4a751036f750a41d221e],
[pii_email_d061bd53a31f3c107546],
[pii_email_ca24a477418bb231a599],
[pii_email_6bfdd94974dbde4db070],
[pii_email_b78c3c86a7f628eb8b66],
[pii_email_ba50a120e6d661401923],
[pii_email_19b7a3d007f27659470a],
[pii_email_2363592f96adb4253c42],
[pii_email_ff98801118c9567a311c],
[pii_email_941a959768d39de8858a],
[pii_email_43fea7b487966cad6454],
[pii_email_64d109de5ab104f30825],
[pii_email_55a243f368d742cb916c],
[pii_email_c11377d5762c60f3279f],
[pii_email_3f9d866242231be56c44],
[pii_email_3d1fe8e42972ef83a66b],
[pii_email_954d7d1b1e29e04a5289],
[pii_email_87d64445856ce00895c0],
[pii_email_455e05f14da751bf2a3a],
[pii_email_998d3e5a5ba5f7aa7b69],
[pii_email_9cb42347ae8ae30654f6],
[pii_email_940df3b58ddb19707409],
[pii_email_2259d76eb6d18f729d27],
[pii_email_f3e266d258501472ceb4],
[pii_email_bb4cad370bfe1d1822b9],
[pii_email_61e1e78e3db1aac4d7cb],
[pii_email_2fa9fbe71c3661222964],
[pii_email_d6485d3ac3527dd8c6c3],
[pii_email_add65677be879a715722],
[pii_email_458be10d353e5714deaf],
[pii_email_4c554001089db1e46e69],
[pii_email_c1217258fcda86d43a27],
[pii_email_21d2106ae77e2bff0242],
[pii_email_c221a2f5f4a7a2a2d39d],
[pii_email_6d6392b3fac0b66f7950],
[pii_email_c3dd9db0fe7f5cd2bcf3],
[pii_email_8da52476ae84c683a915],
[pii_email_262bba146c4808831fbc],
[pii_email_38705c70de02d2b0ff76],
[pii_email_60b6e053a4ba030b6849],
[pii_email_3c1e7b5aec4d33af3ea6],
[pii_email_098422b92632aeeb144d],
[pii_email_0bb60c88decad803c174],
[pii_email_095e368daca971e93bb6],
[pii_email_5e598a5c10a65b68b3d9],
[pii_email_364f8fd99e452632dd56],
[pii_email_f1791cfb48c02eed994a],
[pii_email_645636ddf9901a035fbf],
[pii_email_9d6563cc003ffe60e581],
[pii_email_5af968164ec66b938ba8],
[pii_email_1114037be21bb8ab185b],
[pii_email_c965e448049b5884a5af],
[pii_email_95c06b130495f158d625],
[pii_email_319802a46cb4476069eb],
[pii_email_f251525e08ec4f76cd67],
[pii_email_a7fdd58d9a004cd4701e],
[pii_email_b59991638417821025c2],
[pii_email_2de8ba11e89bfb19b506],
[pii_email_64b184b2b52b23e56d1f],
[pii_email_167ec1d322f65d802545],
[pii_email_38f44da664f2654cf7f8],
[pii_email_175f0b8f84ee7cb1cb95],
[pii_email_0caedf64b628feddcf82],
[pii_email_f468ee62c6a1379cf216],
[pii_email_0b24afbe05c1523f5213],
[pii_email_679f305538e46b4ea874],
[pii_email_9a5bdb203fdd29d227a0],
[pii_email_5255bbf0916ec52f5d4f],
[pii_email_147bee624389c1e9450a],
[pii_email_70565956dc8bd4bfd7ef],
[pii_email_ec2b0a4b5cde501b200c],
[pii_email_b41994a4d1defea4471e],
[pii_email_ffc5dea4c140a571ce81],
[pii_email_c9e2c54b16bd51cfc93d],
[pii_email_838b79c82eab628f032b],
[pii_email_482addadd5d13d1e69f2],
[pii_email_e235decf693f74c7f028],
[pii_email_3c315be578075b70578d],
[pii_email_1e62422c6af57422bcd0],
[pii_email_1e49784a555d2d51b1db],
[pii_email_c6b9c8f0a1c610c42704],
[pii_email_878df702d443c8faae0c],
[pii_email_910e7f9f7e806cc18210],
[pii_email_641f09ff73307b1cca36],
[pii_email_56e60fa7250e689c103b],
[pii_email_4221e5be79fa80a9e368],
[pii_email_1247d02ed7acac414982],
[pii_email_0e44118cba3c5efae86d],
[pii_email_9f5b12a7f4fff8f4034f],
[pii_email_4d06a04d40f2240181b2],
[pii_email_680ab337750019e68f6f],
[pii_email_a187f13e9501bcdb4b87],
[pii_email_4cace83cb9d81b1d36b7],
[pii_email_1eb90dfbb2bdc6456ffb],
[pii_email_317d4ce39bb99927cecd],
[pii_email_9437dd0afead3da3d610],
[pii_email_5d19fb717f1a7f40b03c],
[pii_email_2194aee49f6a5cc76214],
[pii_email_c48819928c80d890e24a],
[pii_email_d00ab75f3eef00342337],
[pii_email_c3af51c7085a15359219],
[pii_email_9525aaff76af8f5a2dd9],
[pii_email_5b1b58c8e201039712c8],
[pii_email_ea900507fd981910182f],
[pii_email_7c2208b908310feeb63c],
[pii_email_109f0623931244e2aac8],
[pii_email_ea7cadd6476bbd6838f7],
[pii_email_5235ab92a4047868442c],
[pii_email_d8e55e3d8046dece2078],
[pii_email_ce305f400c58a917e89e],
[pii_email_45bce73ba66c3281ec85],
[pii_email_3032cd736c1a563e159c],
[pii_email_0b5048d6eda1a5b53621],
[pii_email_79ec283637837ccdb678],
[pii_email_bfab79049af0ccd72784],
[pii_email_1481420aa23057d584b0],
[pii_email_8fcf96710849bc893a6f],
[pii_email_0624542b96d663e4f517],
[pii_email_57dca859830936ec28b2],
[pii_email_4e59dda2c59179c753ca],
[pii_email_39e92b9b7c02cb61fecf],
[pii_email_b2569c473e720785c0be],
[pii_email_994361e06af9f63a2fac],
[pii_email_73bdde7ee52d7f211a2f],
[pii_email_87de690e4218998ae463],
[pii_email_2021edc6bf88520fdc5e],
[pii_email_565938c3d6f718c2e73e],
[pii_email_29f9e6749628f4575cfc],
[pii_email_e2109f7c237a98d54780],
[pii_email_47852b556657d34d7775],
[pii_email_9ececab97adea6f9d6b6],
[pii_email_151bec11d189ff79a688],
[pii_email_90cfa1941f0233349181],
[pii_email_695e85c2ef9cb0ec61c1],
[pii_email_5c0fec78ad125235b47d],
[pii_email_422e2d57595f37c85165],
[pii_email_f3e8cce695a55bf3a09a],
[pii_email_2c4f7172a59e82b5e1e8],
[pii_email_9848f1804272c9b4eaf4],
[pii_email_ea2746472c3ae6e91e0a],
[pii_email_fb7849679e739def7ce5],
[pii_email_dcfca1cf3b34eb484a6a],
[pii_email_d5c38c38586d95ec360f],
[pii_email_00be0ff5ea29d452de05],
[pii_email_e552f6b4fe3f06ea86f8],
[pii_email_4309201ee24f912be9dd],
[pii_email_5f21f23cccefa8512d7f],
[pii_email_57150e7004cc03f322a7],
[pii_email_e57999683f90094c8697],
[pii_email_13ba00188da9917c99e7],
[pii_email_44177203b4856d8d3d7c],
[pii_email_ecf41d1f1c30b2fb22c4],
[pii_email_70741965972a1d7124b7],
[pii_email_644e9b4a635394dd2884],
[pii_email_a52e96bf0fa4c508e1f3],
[pii_email_ebd377090e1fdca57c53],
[pii_email_59df4f5d111d7c6a099a],
[pii_email_c5b324c6b7f9f2143412],
[pii_email_443ea8b7578649598220],
[pii_email_5003ae2788d18615061f],
[pii_email_ab4f10fadaaff1490c76],
[pii_email_c1d816f3ca6d9b90418c],
[pii_email_23668594dcc12ecfbdbb],
[pii_email_d626d262a43cc8088b93],
[pii_email_39d4dd517c8e2efdf074],
[pii_email_aa5bcbd81763245a3117],
[pii_email_466e043e05f9423952d2],
[pii_email_1d4a572b070070c5151d],
[pii_email_53ea91d0e680f6fac1a3],
[pii_email_2ac0e0a15a46c295e7c9],
[pii_email_aed9dba19fe1c03f7c52],
[pii_email_8cc8bf3d8fabde184656],
[pii_email_2c5c847d4e800e1a449a],
[pii_email_2582f2b13cbaae2910b8],
[pii_email_0562bd7380083091ab61],
[pii_email_5c8c737baa6ee8307649],
[pii_email_361fe9bc996c9c296d02],
[pii_email_8d110d9425f316ce4f30],
[pii_email_59fb384883490a8d93bc],
[pii_email_a81ef1deef0d656abaa1],
[pii_email_5f3d482e57b1c3ad001f],
[pii_email_041f07bb7cb91016ead9],
[pii_email_d14e3d41ea883597944a],
[pii_email_2e28eb94c4fd36f57d52],
[pii_email_2f3258d70d1f33660760],
[pii_email_11fc0e89b84a1dd627d0],
[pii_email_5fa7db59482fef72991e],
[pii_email_62a8a8e51f929f4ca416],
[pii_email_14baabe0e6023b064204],
[pii_email_4b8d17bc77d93c616d2f],
[pii_email_ac77f833209a2c81b718],
[pii_email_fd924927b38fa9312953],
[pii_email_ff707f0811369c18b910],
[pii_email_d62b1626bc801ad9bab9],
[pii_email_69641c7f2ccc4dc8764b],
[pii_email_bc3fd89c2550f7d3a108],
[pii_email_b1115c601a0e9d1e767a],
[pii_email_6a8682011e514e470ac5],
[pii_email_f931905eef2bf65f73a1],
[pii_email_db42f2bfb155dfbe5a14],
[pii_email_e41b2617ac662c903a8a],
[pii_email_45462bf698a376dbf633],
[pii_email_3ef9a1f03a864fb261a0],
[pii_email_c751115fea806a7818ba],
[pii_email_d1ce2b106324ade69f8c],
[pii_email_0eb3d47bd875d85995e0],
[pii_email_74503299e1128c622855],
[pii_email_45e64fe511f243a0cf54],
[pii_email_52a292646335929f9c71],
[pii_email_8e2e4b1395560018a755],
[pii_email_9adeb2eb81f173c673a5],
[pii_email_8ba7af63ea27f020a0cf],
[pii_email_aa0a3369cb43448c18ec],
[pii_email_8009575e36d2401df168],
[pii_email_a5e6d5396b5a104efdde],
[pii_email_168b79cc9d9aa1e2b554],
[pii_email_1bd69cbceb9f4ede6d58],
[pii_email_fca81dc8ddc41e860ea1],
[pii_email_a9091bad9babcd418ed4],
[pii_email_22742402e9888db146a8],
[pii_email_31a62d16578ba68e214b],
[pii_email_a96da5aeda762b56aa1c],
[pii_email_f8a7b305ab2c62f3165e],
[pii_email_5ea0f64a3308327e4c3a],
[pii_email_61a416d67f1370d7ce5b],
[pii_email_83431bfa3f00c8165b7f],
[pii_email_3eb26a55effddf4e88c9],
[pii_email_cc5ff064e503323af605],
[pii_email_997aa4eb35fec9b091e5],
[pii_email_cb1ea453946c9a1ec596],
[pii_email_02608a04176760fb5fbc],
[pii_email_58a35b836ecb1c9b38f0],
[pii_email_0814b2edac53e5c5cddd],
[pii_email_f8da22f5792eb4c9649a],
[pii_email_7fa3e91308ced6b7087c],
[pii_email_9cebe107c75c3cc26d58],
[pii_email_a6207ac692dc20a83d67],
[pii_email_89a9bc62fe04672c37b4],
[pii_email_ecab0d8e0046b9010780],
[pii_email_66711cb7e18e5b0876bf],
[pii_email_61b88ec8b724ef5d2343],
[pii_email_42b08dcc92327f93aa56],
[pii_email_7e5d21b59350b3b6e90f],
[pii_email_8924d9ad1f7532cfdc58],
[pii_email_611ddbc9ce4fe449f0de],
[pii_email_4f7baf62e7770d8101c4],
[pii_email_521b0316cf0f70ca60f2],
[pii_email_bc88596d95373f914d02],
[pii_email_63d630b64b37035e45c6],
[pii_email_e85ba92cf9092f27d6f4],
[pii_email_1b5173ef571b3e2beca0],
[pii_email_4faa26b7d3e419ccdbc6],
[pii_email_e0b4936bdc9c0c684341],
[pii_email_b0db4c3042f74f838529],
[pii_email_f0a39b509ef24ef383cd],
[pii_email_12de71b26bbd89695101],
[pii_email_953b79a310998e211250],
[pii_email_5cb1cc43de224c0ce8df],
[pii_email_a20ab63143d37bc9c789],
[pii_email_911f316851b504c626b0],
[pii_email_06e08bf258f2a20fe237],
[pii_email_730084e51e20b35a925e],
[pii_email_d7a60bc982b82f200003],
[pii_email_51f7b223982a1eab2553],
[pii_email_4a6ea8a52a3c34970940],
[pii_email_c5ff36db6e91116a29ce],
[pii_email_884d473744b8d9c2891f],
[pii_email_becfc9467a33bcd813b6],
[pii_email_6ebfb4df2749e1aa9d4a],
pii_email_ccc72642c6c6e3fe8a61
[pii_email_9cf963b8cb98669cca17],
[pii_email_33bcc5fa9284de56eb3d],
[pii_email_10cb866b0b8f268f4a27],>
[pii_email_1b07e467bfdd9251fd75],
pii_email_ccc72642c6c6e3fe8a61
[pii_email_e423bfc0c040490be718],
[pii_pn_30128359354db572],
[pii_pn_e86f3e1204164bd8],
[pii_pn_80992c904c8b0a42],
[pii_pn_eae599f38c0676ed],
[pii_pn_c0570bab2c4cd46b],
[pii_pn_0fdebdad7cb59361],
[pii_pn_1eb162cda1a63f34],
pii_email_4dd09cddea0cd66b5592
[pii_pn_f1aae428989512bf],
[pii_pn_cbad6efaaf86308f],
[pii_pn_27597fb89d5c3a11],
[pii_email_c44daf3db584541df034],
[pii_pn_463d2b684a0a97ff],
[pii_pn_94dd2691572e8772],
[pii_pn_9f4c79a436509625],
[pii_pn_55cf079599d15e2e],
[pii_pn_8fc29cb432509689],
[pii_pn_a3bbd74ab205aebf],
[pii_pn_a8af724b4dcaacc2],
[pii_pn_bb632f63e6f0ee0f],
[pii_pn_a649c60ac8be312b],
[pii_email_2cbb7f11f01eeab314aa],
[pii_email_3366d1e3a6f49edb5169],
[pii_email_dfe3cf3209d9aaaf6d66],
pii_email_4dd09cddea0cd66b5592
[pii_pn_7b5c87b3571b2841],
[pii_pn_4aa8708e14f7dcd4],
[pii_email_7a21a39598eeee5233be],
pubg mobile [pii_email_4c599dd17aabe5c9238d],
[pii_pn_830292562ea03833],
[pii_pn_9bb5035d15266c69],
[pii_pn_4db60d6494633530],
[pii_email_12d41ada18ab0d31],
[pii_pn_a49659d25199afb9],
[pii_pn_eef44f296dbb8608],
[pii_pn_b46fd3515861e012],
pii_email_4dd09cddea0cd66b5592
[pii_pn_9a7e5565beadbc77],
[pii_pn_457bf47cb732727c],
[pii_pn_f4e6550a7a20e081],
[pii_pn_df430e518f67e67c],
[pii_pn_081f97f2e0883eac],
[pii_pn_1c5f52c20f274a99],
[pii_pn_21e4436c2c750b11],
[pii_pn_32cf167bb27bc571],
[pii_pn_221b20a2046ee870
[pii_pn_c893c547f7ccfc97],
[pii_email_09c625b0f54cbc2e5746],
[pii_email_58a6a619fc3ea359fade],
[pii_pn_ff3ea3d70815d231],
[pii_email_8f18258dc1b36618360a],
pii_email_4dd09cddea0cd66b5592
[pii_email_6815f7bf7c5658248ead],
[pii_email_b10021fffd36b6c57aff],
[pii_pn_a309755e60e68aed],
[pii_pn_26d6c808c4940f5a],
[pii_pn_0669a9585e8a24e7],
[pii_pn_653de77147bbb3ca],
[pii_pn_707b7afb0626194d],
[pii_pn_4b66a60bd366438b],
[pii_pn_d165133e769447b3],
[pii_pn_bc622e0872696b21],
[pii_pn_15608a3ca5d8a63f],
[pii_pn_4a7cda7ed9048cb0],
[pii_pn_9ef6242bea1a4634],
[pii_pn_33ed7d4901506fb6],
[pii_pn_5e3656310ff0995b],
[pii_pn_bc5a9b5d02c32fa8],
[pii_pn_314ca699b48691c0],
[pii_pn_73da4a4f9ab02445],
[pii_pn_45c1f34aafe1f4e5],
[pii_pn_4fa557cca14363ec],
[pii_pn_9b72d852fa803cbb],
[pii_email_95e3d95939b7c086c3ab],
[pii_email_6db62fb3f1aa83bd2e0a],
[pii_pn_fed9af3a34e608d7],
[pii_email_9848f1804272c9b4eaf4],
passport requirements [pii_passport_a992764331125c0c],
[pii_email_1d0a7b8b7bc517bcc729],
[pii_email_57bde08c1ab8c5c265e8],
[pii_email_fbfd5d78693fd0b03741],
[pii_email_4dd09cddea0cd66b5592],
[pii_email_7cc4c1036b3de58e1c72],
phone number [pii_pn_0517eb15f9f0c7b0],
[pii_pn_6a0fb39258490524],
[pii_pn_baadcf87c1bec37f],
[pii_pn_202f0062e3a9eba7],
[pii_pn_9bd080d5e358df32],
[pii_pn_7ab7c00e23412f17],
[pii_pn_e13d9b375c02f502],
[pii_pn_48099e940544f41c],
[pii_pn_eb9117fef4c43cd9],
[pii_pn_60d4e6c18f72c804],
[pii_pn_10a1046621cbbd18],
[pii_pn_d09ef13ad44ba3b9],
[pii_pn_65fac9e34d41ed91],
[pii_pn_b9bb4f37fe2d7c63],
[pii_email_a32d8b04996f6ae8eeb0],
[pii_pn_19cff4d0fbfef971],
[pii_pn_6cf449519ddf258c],
[pii_pn_1b277654f8a12e2c],
[pii_pn_a746a055e2aa8260],
[pii_pn_c592f24ce51ad9b7],
[pii_pn_3f90cc65de3efb9a],
[pii_pn_f1de5ed018ca4655],
[pii_pn_f5347b0c813c0051],
[pii_email_1a85c09ee7a236c446b6],
[pii_email_ffa4dae37cdfac16e8d7],
[pii_email_fc52c843021e7f39d423],
[pii_email_5553f4e1b087aa7bb88b],
[pii_email_53d8fb431ca7df16bb36],
[pii_email_802a5f65218f5d9d23b7],
[pii_email_b50f2487ad88cad5488f],
[pii_email_0a5062fb70a2a343f369],
[pii_email_e22b23fa9dff05c94424],
[pii_email_7626800840576d24b18c],
[pii_email_8f11625d0a000b277df2],
[pii_email_b50f2487ad88cad5488f],
[pii_email_f33f24d9f2e16b70be76],
[pii_email_d27ce59dbbab3d399dd3],
[pii_email_206d8398c02a8b733263],
[pii_email_921c2c8abf6264fa57fd],
[pii_email_f9bfddf3103f659807df],
[pii_email_a1cc7b70d50b46098459],
[pii_email_b50f2487ad88cad5488f],
[pii_email_ee99de5adf4f85e97c9e],
[pii_email_169fd43b817e470ae301],
[pii_email_2c6d2da7924176e83f00],
[pii_email_eed2460d504c647bb1aa],
[pii_email_676ae6d291aefbb083eb],
[pii_email_8d527d394345cf85ee4b],
[pii_email_4f756e6f0b8aa8e6c202],
[pii_email_951913e90540eed3d7f2],
[pii_email_e8bd8b5c3e6ba7551a13],
[pii_email_c68bb3a0b8e97426cdd8],
[pii_email_e7c410e5e6fee72ca67d],
[pii_email_10cb866b0b8f268f4a27],
[pii_email_6f56161c74f95924012e],
[pii_email_fa857eec05e5a3cd13e3],
[pii_email_bc0a4c46ed25ca97d421],
[pii_email_e81149aedf5163435430],
[pii_email_2c6d2da7924176e83f00],.
[pii_email_ed48e0db261ba6ca800d],
[pii_email_f9bfddf3103f659807df],
[pii_email_e31e39ee685f3bae9c23],
<[pii_email_7626800840576d24b18c],
[pii_email_61961f23fa6a16c0cf3e],
[pii_email_bd0744593dbd02cfcde0],
[pii_email_8570bec3a66cb5d17cd3],
[pii_email_b50f2487ad88cad5488f],
[pii_email_22e85382f7dc146ba521],
[pii_email_c752da6d57c276815ca2],.
[pii_email_fa726aae9810c9f726a1],
[pii_email_6d58080b4b0962443f2d],
<[pii_email_e2bfd865341b76f055e2],
[pii_email_8a04977c69230edb9e5e],
[pii_email_eb52b7773a59a4ecc92f],
[pii_email_986f4eac5e8bf844dc05],
[pii_email_e8bd8b5c3e6ba7551a13],
[pii_email_21cd523c1657a8f83522],
[pii_email_b9293670572baa1f4721],
[pii_email_f2b2de632a0367c81cd1],
[pii_email_bc0a4c46ed25ca97d421],.
[pii_email_6bd2238a127f689f5ee8],
[pii_email_c752da6d57c276815ca2],
[pii_email_1d6e2d7bc212760b7714],
[pii_email_1636a48bbad506fb6d79],
[pii_email_aedc4a3be3428a5007f5],
[pii_email_7aa1063d0d4a455b59e4],.
[pii_email_ddea34e9bcc0386cbdf8],
[pii_email_af270c373dcdfba790c0],
[pii_email_10d8fbf5990e8bc4788e],
[pii_email_3a4de1ed75a7e06d7e60],
[pii_email_3a4de1ed75a7e06d7e60],
[pii_email_3e40d0a6420a0f8b5bfb],
[pii_email_3a4de1ed75a7e06d7e60],
[pii_email_3a4de1ed75a7e06d7e60],
[pii_email_8fe0f671b361c8ac5776],
[pii_email_10d8fbf5990e8bc4788e],
[pii_email_e2bfd865341b76f055e2],
[pii_email_92cb35c247cbd9428857],
[pii_email_10d8fbf5990e8bc4788e],
[pii_email_7aa1063d0d4a455b59e4],
[pii_email_10d8fbf5990e8bc4788e],
[pii_email_12e95e5cac8028acce08],
[pii_email_0f5d13fdd444218ce923],
[pii_email_c597d14b1eca08517963],
[pii_email_ede4508531a11ede4b07],
[pii_email_6ff7418f799074696370],
[pii_email_8d4598c46b27c2829ba0],.
[pii_email_8d4598c46b27c2829ba0],
[pii_email_e7f71c0780ae9baa16c2],
[pii_email_5b7450b3c52ee3dc0fbe],
[pii_email_6d58080b4b0962443f2d],
[pii_email_355f99a9c684c0f15d2c],
Related posts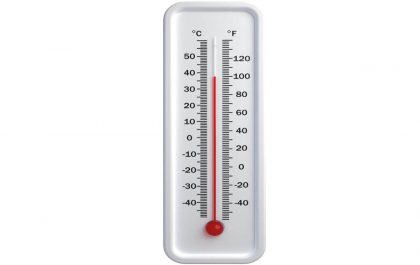 170 C to F (conversion from 170 Celsius to Fahrenheit)
170 ° C to f – Are you the type who tries to convert 170 degrees Celsius to f? You…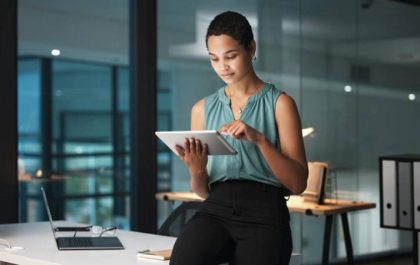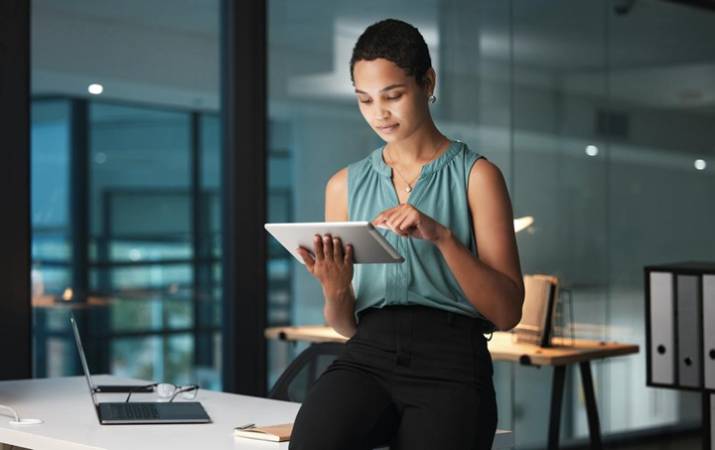 The Benefits of Implementing Secure Credit Card Processing for Your Small Business
The Benefits of Implementing Secure Credit Card Processing for Your Small Business: Gone are the days when most people shopped…