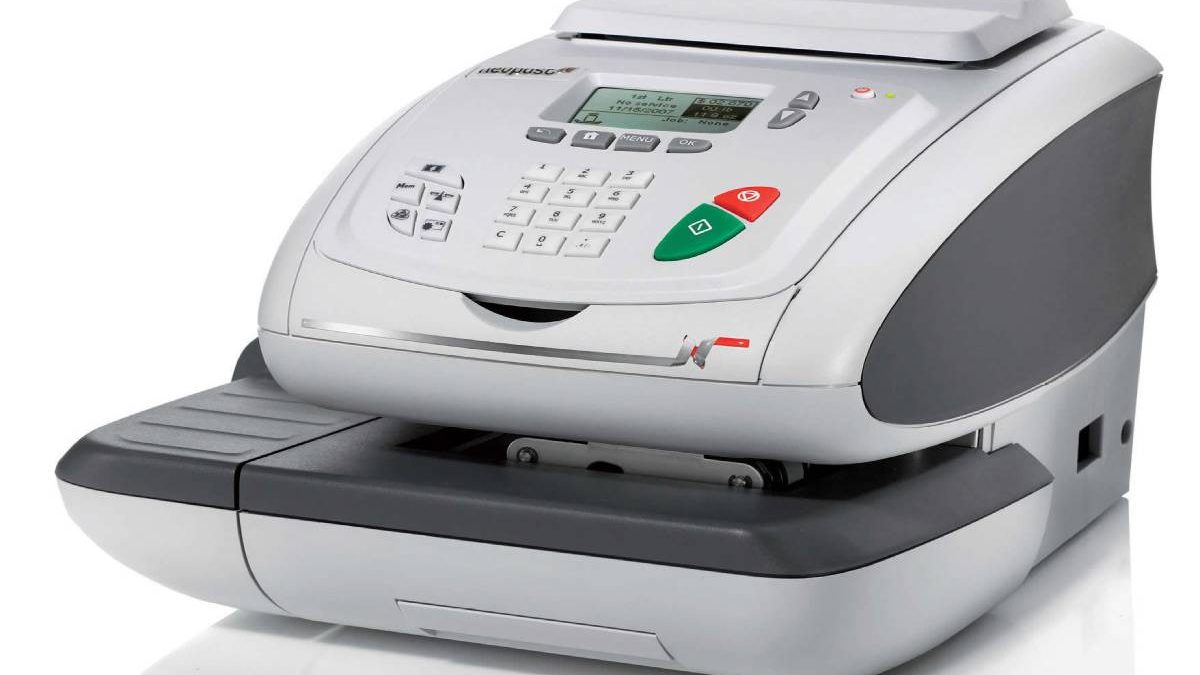 Franking machine – Invented by Engle Frankmussler in the 17th century, a franking machine created a breakthrough in the process of posting. It is a device that analyses and prints the appropriate stamping for your post mails and letters without any manual intervention.
The objective of franking machines is to minimise an organisation's unnecessary loss due to a primitive posting technique. It automates the recurring parts of the procedure to ensure efficiency.
Currently, modern franking machines use WiFi to build a connected environment capable of real-time syncing. A franking machine is an optimum investment for everyone, including individuals, small businesses, and large organisations. It provides you with a professional and organised stance in the market that adds to the brand value.
The most popular franking machines in the market today are DM400 series franking machines, SendProP2000, and SendProP3000 franking machines for sending over 300 post mails.
Here's why a franking machine is efficient.
Franking machine – if you are an organisation whose routine is filled with repetitive mails, here is why investing in a franking machine is an excellent idea.
1) Saves your cost
An operative organisation knows how to cut costs efficiently. Franking machines have given a pathway to achieve it. Depending on your mail frequency, they can fetch you discounts that cut your posting costs by 34%. Annually, that is a lot of savings! Plus, Sending mails in bulk can provide you with further discounts. To add on, you don't even have to pay for multiple denominations of the stamps, thus eliminating any wastage. In the end, an optimised cost culture is always a trademark for a profitable business.
2) A more convenient approach
Considering you have over 20 mails to post daily, the entire seven-step procedure from writing the post to delivering it to the post office is exhausting, time-consuming, and very irritable. Now, who would want to lose their precious time sending postal mail? A Franking machine has got you covered and makes this sapping process a lot easier. Imagine a world where you can write your mail, seal it, stamp it (with the provision of an appropriate stamp), and deliver it from the convenience of your office. That is the role of a franking machine, and the good news is you are a part of the same world. Having a provision of franked mails is claimed to be like having your own mini-post office.
3) Helps your brand get noticed
The format of the franked mails has a more professional outlook. It is an efficient tool for promoting your business. Appropriate positioning of logos and a layout creates standardisation, bringing a sense of trust and familiarity. With the feature of customising your stamps, you generate massive visibility over your communications. For instance, if you are running a discount campaign, a franked mail will help your audience to recognise you before even opening the letter (at no additional cost). Which organisation would not want that?
4) A secure means for you and your recipient
If you have to send a mail that contains confidential information about your organisation, who will be the most trusted person to send it? You and your authorised staff, of course. A franking machine has the availability of generating a pin that has restricted access. You also get a provision of tracking and altering the delivery process that works for your recipient. Hence sending franked mail invokes an ensured method of safety and security in sending your post mails without paranoia. The recipient has the information like the delivery date and mail number. It also has a very transparent payment method, so you have a deep knowledge of how much you are spending on sending the mail.
5) An accurate procedure
Managing stock and records for an organisation that sends out many posts frequently is challenging. A lot of thought and practice goes into coming up with a procedure to track, evaluate and record these letters. Moreover, sending large postal mails means more stamps, resulting in more inventory. It does nothing but add to the hassle. Franking machines eliminate all these problems as the machine does the magic. It looks out and takes care of small details like correct weight of the posts, appropriate and cost-effective stamps, and correctly labelling your mails. Franking machines thus provide smooth and accurate functioning.
Conclusion
Maximising profit with a systematic approach is possible. Small changes can result in the same. A machine that is time-saving, cost-cutting, and takes care of tiny details, can be that change for your organisation. Franking machines are paving their way in the market for a reason. Their adoption has directly benefited many businesses by automating the mail process and driving recurring savings.
Quadient has been building a new architecture that manages your business communications effectively. Improving your mailing quality has now become more convenient. Don't miss out on that opportunity and witness exponential growth by introducing the use of franking machines at your enterprise.
Related posts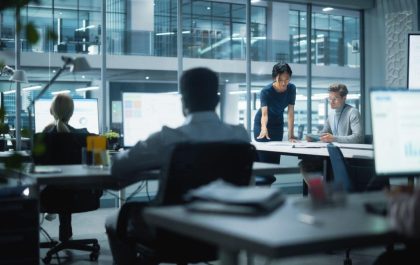 47.405.903 Ltda Sao Jose Dos Pinhais
47.405.903 Ltda Sao Jose Dos Pinhais – 47,405,903 Ltda is a growing company in Sao Jose dos Pinhais, Brazil. The…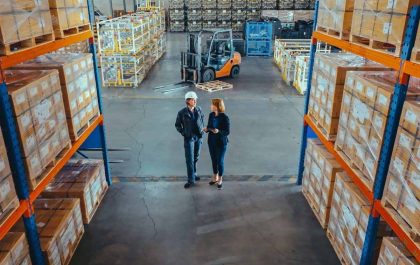 7 Signs Of A Good Warehouse Storage Company
Warehouse Storage Company Are you looking for the perfect warehouse storage company? If so, you must be sure you're making…