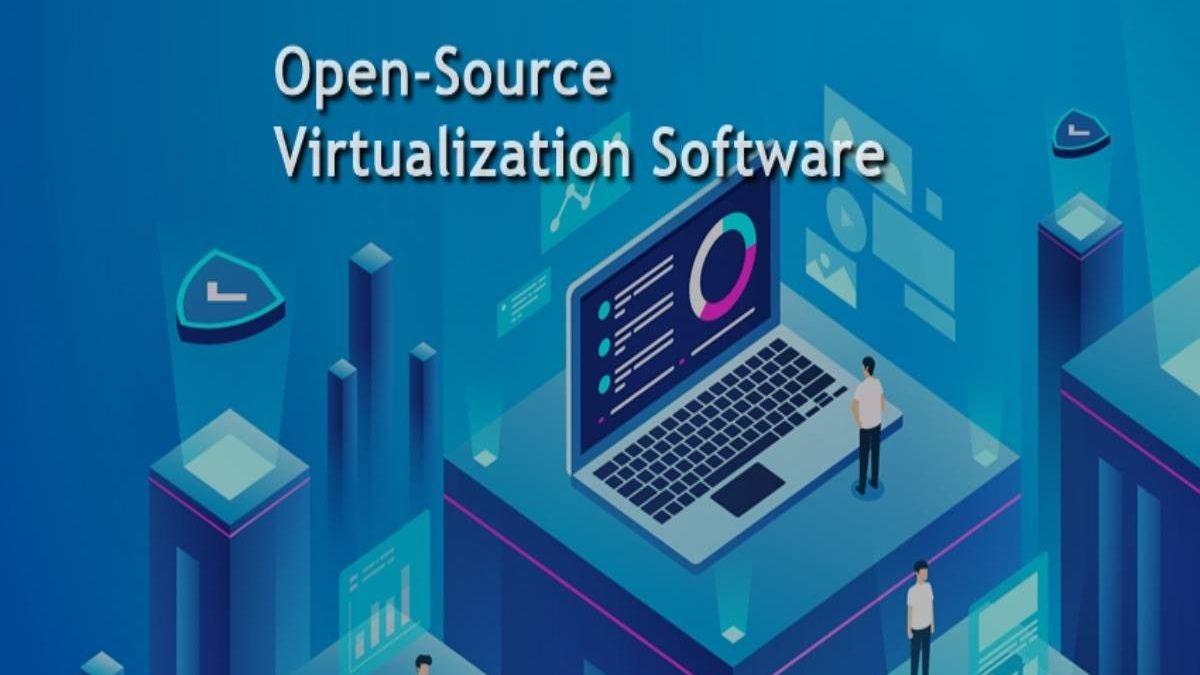 SolarWinds Virtualization Manager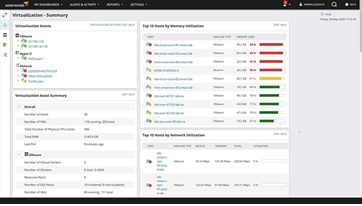 Virtualization Software  – This software will help you in keeping a check on virtual machines. This software comes in handy, when it comes to solving issues related to performance. Some other functions for which SolarWinds Virtualization Manager works perfectly are capacity planning, and work optimization.
Features
The software can be managed on premise, via cloud and in hybrid mode
It is easy to free the processing & storage by identifying the opportunities automatically
It is easy to execute a variety of actions like VM monitoring & management of various other process, with same tools
V2 Cloud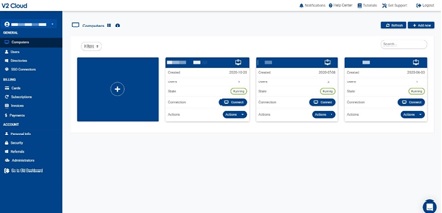 V2 Cloud can help you manage your windows desktop within 20 minutes. It is a fully integrated software with extremely fast VM's. It is very easy to use this software & you do not need to possess great IT skills to work with this software. Also, you pay for this software as you go.
Features
You get fantastic technical expertise in the backend
You get integration of Office365 & AzureAD
Also you get good disk space (50GB). And which can further be expanded
VMware Fusion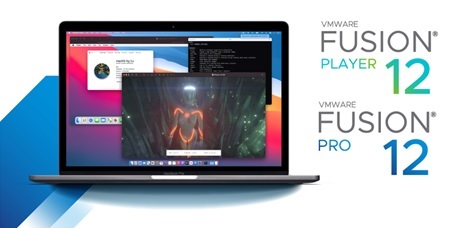 If you are using Mac and want to work with Windows, Linux, Solaris, etc. And then you can make use of VMware Fusion virtualization software. Dell Technologies is the parent company of VMware.
Features
You can integrate the software with VMware vSphere. Also which helps you work in cloud-based platform
The pro version comes with added features like integration with other developmental tools & integration with third-party software
Parallels Desktop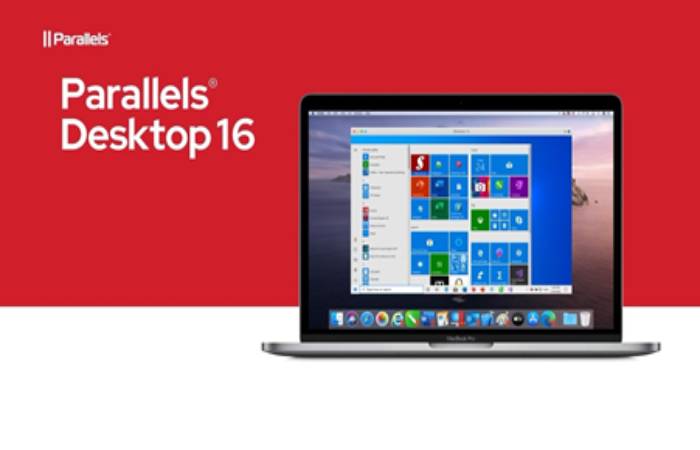 Parallels Desktop has a huge range of segregated product portfolio that works specifically for businesses and for retail customers. The software basically works on Mac OS, where a user is able to work on Windows, within Mac system. Get instant discounts on Parallels products by using promo codes & deals.
Features
You will be able to work on both the OS, without rebooting the system
The display for Windows OS has become better
It becomes easy to look at virtual machine, with the help of newly installed view mode
Comes loaded with additional tools that helps in effortless management of various tasks
Proxmox VE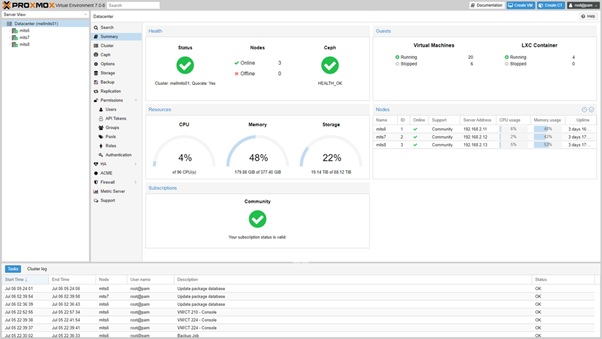 This is a free platform for Windows 10; with the help of this software, you will be able to work on other platforms like LXC containers, etc. You can also integrate networking functionality. Also with other functional aspects. And this is one of the best platforms that is available for free to use.
Features
With the help of web management interface, you will be able work with clusters and recovery tools, at once
The software gives flexibility of working in the production environment
QEMU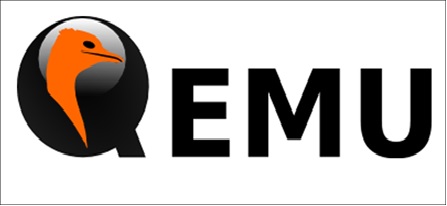 QEMU is a portmanteau of Quick Emulator and is a popular name in the field of virtualization machine. And this is easy to work with platform that has been developed using C language. Also you will easily be able to run several OS in your system, with the help of QEMU.
Features
It comes with the option of hardware virtualization
Also the platform can work on any given OS and help to work with other OS. And there are no regulations, as far as host OS is concerned.
Oracle VMVirtualBox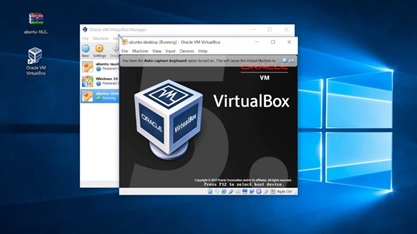 VirtualBox is a good VM software to work with virtual machines. It is an open-source platform that can run on Windows, Linux, Solaris, etc. When you are working with Windows 10 platform, the software supports the drag & drop feature.
Features
You can reset the size of your Windows
You will be able to work with any kind of application that is installed in your PC. Also with the help of this software
It is quite convenient to use the software
VMware Workstation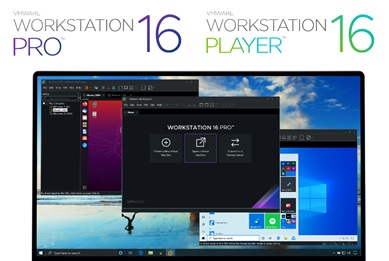 Windows OS and Linux are the two platforms that can work as host for this VM software. And you will be able to run multiple OS, with the help of this software. Though you will be able to work with cloud, using this platform.
Features
You will be able to test the software with the help of 'Helpful Snapshot' feature
It will be easier to transfer data to & from the virtual machine & the computer
You will be able to work with the cloud
Microsoft Hyper-V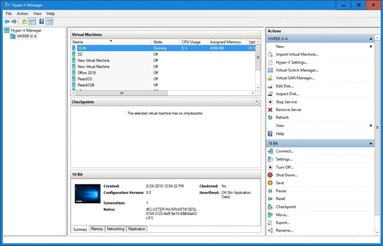 This virtualization software comes along with Windows 8 and later versions of the OS. With just a few click and following certain steps. Also you will be able to install this software in your system. And (though not available for home version).
Feature
The platform supports working of several virtual machines
The software works well with Azure system which means that this particular VM supports cloud-based working
RedHat Virtualization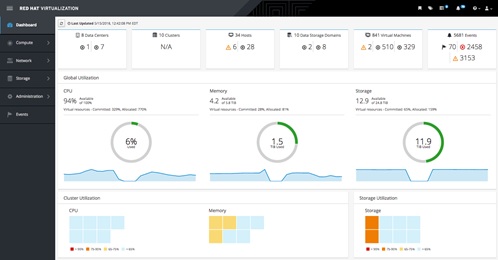 As the name suggests, this particular VM software is developed by RedHat Software and is written in Java platform. It is quite easy to set and use this platform.
Features
The platform supports working with Windows OS
The VM platform promises enhanced performance. And because various applications run faster on the particular VM platform
It is an open-source system
Related posts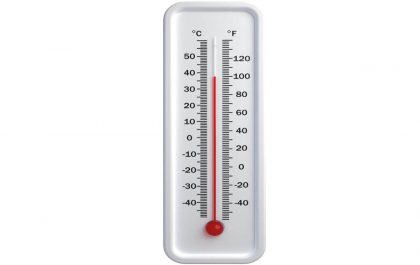 170 C to F (conversion from 170 Celsius to Fahrenheit)
170 ° C to f – Are you the type who tries to convert 170 degrees Celsius to f? You…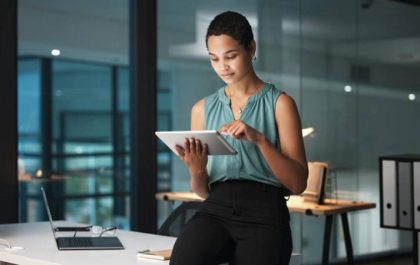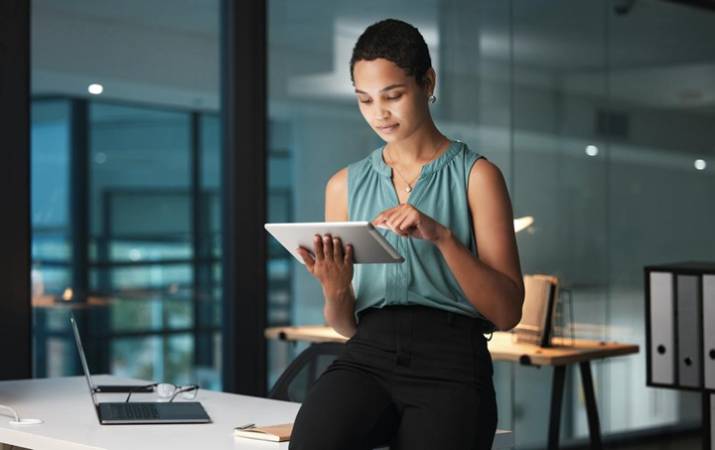 The Benefits of Implementing Secure Credit Card Processing for Your Small Business
The Benefits of Implementing Secure Credit Card Processing for Your Small Business: Gone are the days when most people shopped…